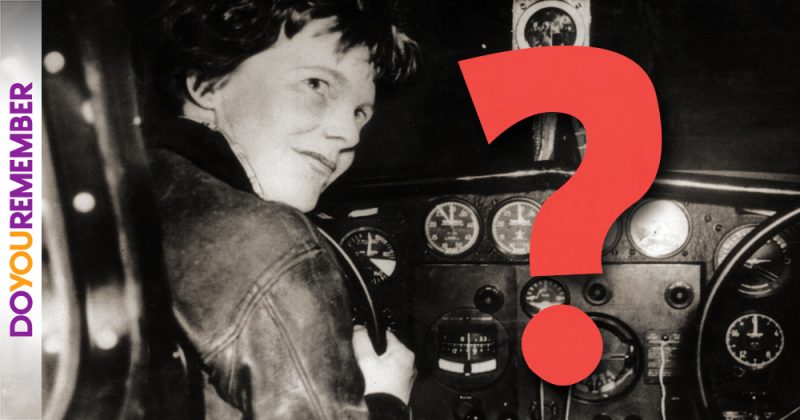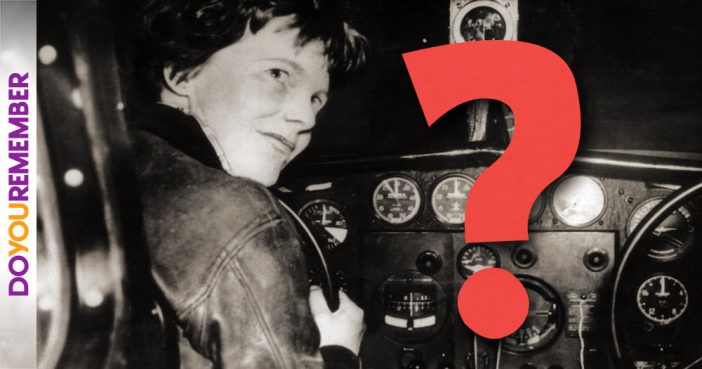 In 1937, Amelia Earhart attempted to circumnavigate the globe but instead she transcended reality. Years prior, Earhart became the first woman to fly solo across the Atlantic Ocean. During her time on this plane of existence, she set many world records and wrote several bestselling novels, but on July 2nd, 1937, Amelia Earhart vanished without a trace. DoYouRemember looks back on the disappearance of a legend, and where she might have gone.
An American Spy Captured

One theory as to Amelia Earhart's disappearance was that she was an American spy under direct orders from President Franklin Delano Roosevelt. Her mission was to spy on the Japanese at the edge of the Pacific. The theory suggests that Earhart and her flying partner, Fred Noonan, crash-landed on the island of Saipan and were captured by the Japanese. She was later executed while under custody.
One of a Dozen Tokyo Roses

After crash-landing in Saipan, Amelia might have been captured and persuaded to broadcast Japanese propaganda over the radio. This theory was investigated thoroughly by television news reporter George Putnam. He listened to various Tokyo Rose recordings, but was unable to recognize her voice among the recordings he heard.
Becoming Irene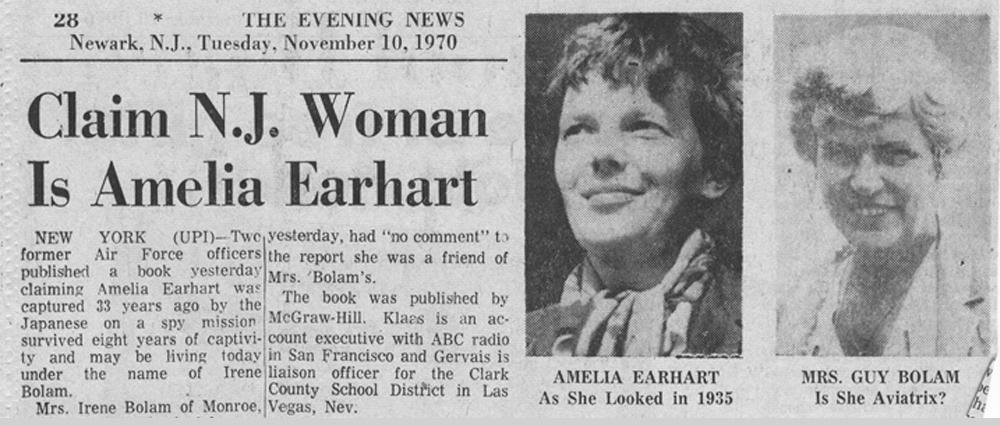 In 2006, National Geographic aired an episode of Undiscovered History purporting that Earhart survived the flight, moved to New Jersey and became Irene Craigmile Bolam, a New York banker. In 1970, a book was published that claimed the two were one and the same. Irene Bolam took legal action against the book's publisher, and soon after it was hastily withdrawn.
Ambassador of Earth to the Extra-Terrestrials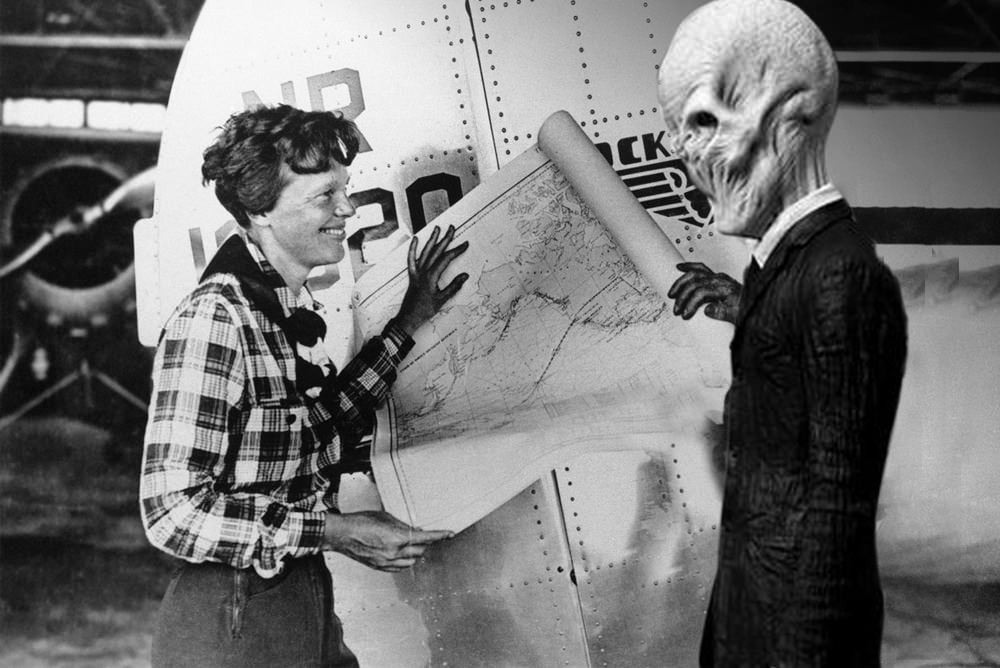 A theory capitalized on by the writers of Star Trek: Voyager: Amelia Earhart may have been abducted, or murdered, by aliens. In the episode titled "The 37's", Earhart was found in cyro-stasis on a planet across the galaxy. This theory is, like the others, groundless. One should consider, however, that exactly a decade later, the aliens may have returned to Earth a worldwide event that is recognized today as the Roswell UFO incident.