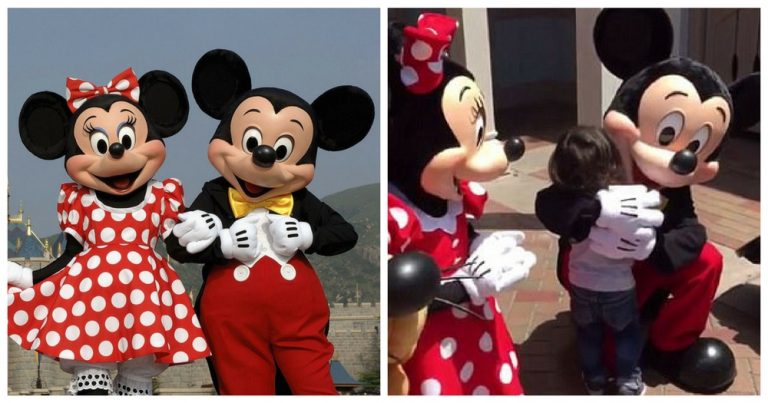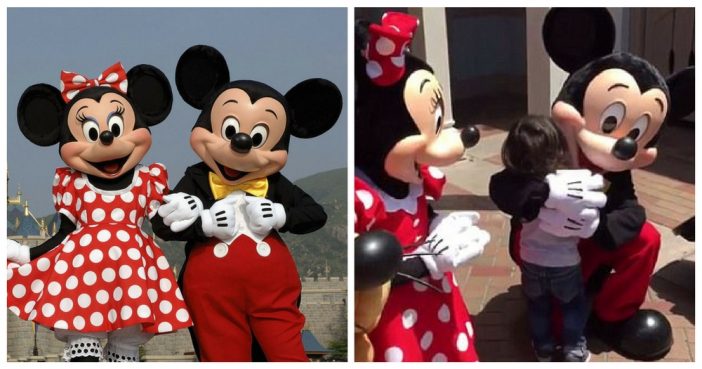 Just when you thought Disneyland couldn't get any more magical, Here is a truly magical moment from The Happiest Place on Earth.
An adorable video of a little boy getting the best surprise on a trip to Disneyland has been posted online and quickly went viral.
Olive Crest is an organization that serves over 3,500 at-risk kids and families throughout California, Nevada, and Washington. On one of the group's recent trips to Disneyland, they arranged a very special moment for a boy who is deaf.
"The family arranged to have an ASL translator present during this trip to Disneyland, however, the characters were not briefed on the visit before the child got there," a representative of Olive Crest told ABC.
The child got the chance to meet Mickey, Minnie, and Pluto. At first, he tries to talk to Pluto using sign language, but the 'pup' responds with a wave of his ear.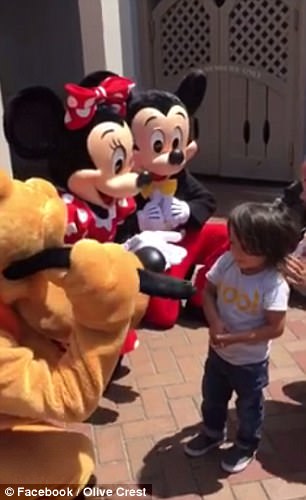 Then he turns to face Minnie and Mickey who start talking to him in sign language.
Click to see what happens "NEXT" during this magical encounter