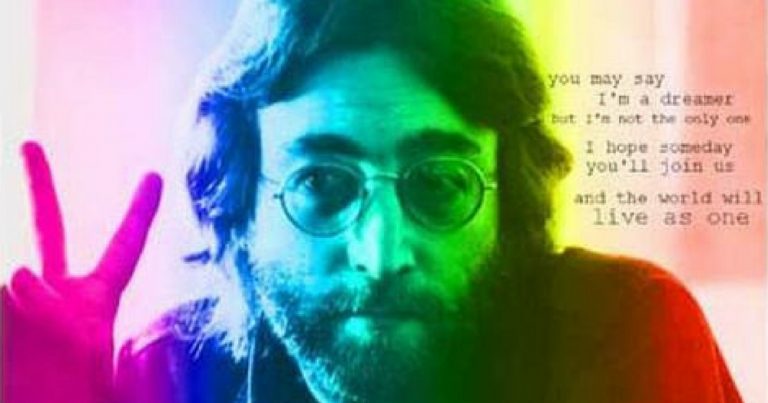 John Lennon's "Imagine" is the best-selling single of his solo career, its lyrics encourage the listener to imagine a world at peace without the barriers of borders or the divisions of religion and nationality, and to consider the possibility that the focus of humanity should be living a life unattached to material possessions.
Ono described the lyrical statement of "Imagine" as "just what John believed: that we are all one country, one world, one people." Rolling Stone described its lyrics as "22 lines of graceful, plain-spoken faith in the power of a world, united in purpose, to repair and change itself".
Some observers have described the song has having a distinctly anti-religious viewpoint, to the point that some have embraced it as an "atheist anthem". Lennon himself, however, stated about the song:
If you can image a world at peace, with no denominations of religion — not without religion but without this my-God-is-bigger-than-your-God thing — then it can be true.

— John Lennon
Rolling Stone described "Imagine" as Lennon's "", praising "the serene melody; the pillowy chord progression; [and] that beckoning, four-note [piano] figure".