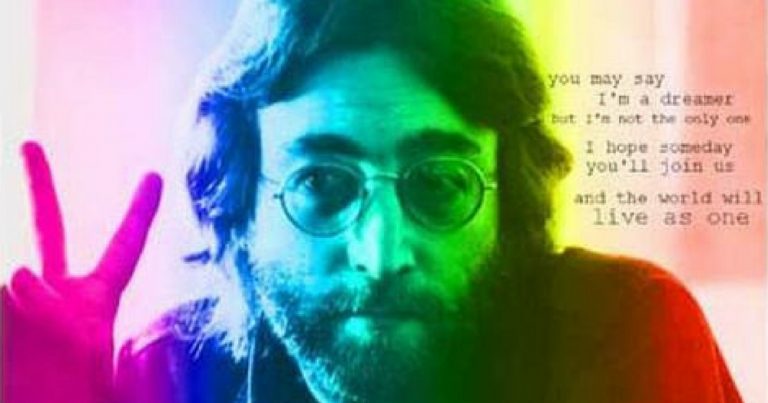 "Of everything John Lennon wrote after The Beatles disbanded, "Imagine" is one of our favorites. It's the most honest look into John's soul and into his vision for what the world would be like if everyone could put the trivial things aside and come to a mutual understanding that life is, indeed, precious. In the wake of the horrific Manchester bomb attack that killed 22 young people and injured scores more as they exited after a fun night of singing and dancing at pop star Ariana Grande's concert, few songs hit home quite like "Imagine" and while we're glad songs like this exist during times of tragedy, it's upsetting to know that it's still relevant all these years later."
"Imagine"
Imagine there's no heaven
It's easy if you try
No hell below us
Above us only sky
Imagine all the people
Living for today… Aha-ah…Imagine there's no countries
It isn't hard to do
Nothing to kill or die for
And no religion, too
Imagine all the people
Living life in peace… You…You may say I'm a dreamer
But I'm not the only one
I hope someday you'll join us
And the world will be as one
Imagine no possessions
I wonder if you can
No need for greed or hunger
A brotherhood of man
Imagine all the people
Sharing all the world… You…
You may say I'm a dreamer
But I'm not the only one
I hope someday you'll join us
And the world will live as one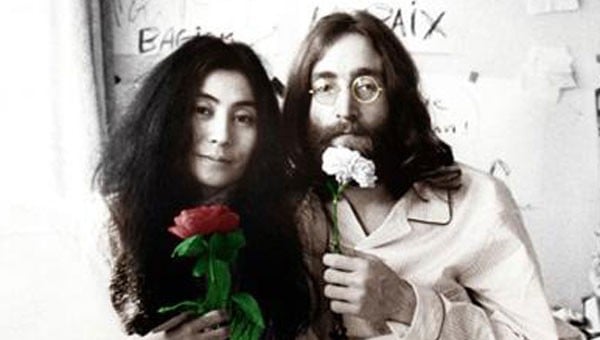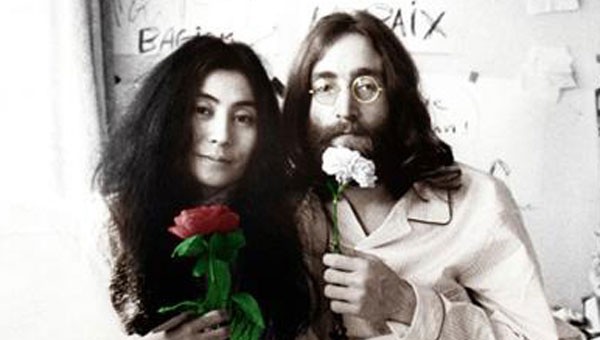 "There's a reason why it's the best-selling single of Lennon's entire solo career and the 2nd best single of all time, eclipsed only by Queen's "Bohemian Rhapsody" – it's human. It's a simple wish that quite literally crosses all cultural barriers because at heart, it's what we all want."
Fun Fact: Rolling Stone describes "Imagine" as, "an enduring hymn of solace and promise that has carried us through extreme grief, from the shock of Lennon's own death in 1980 to the unspeakable horror of September 11th. We need it more than he ever dreamed."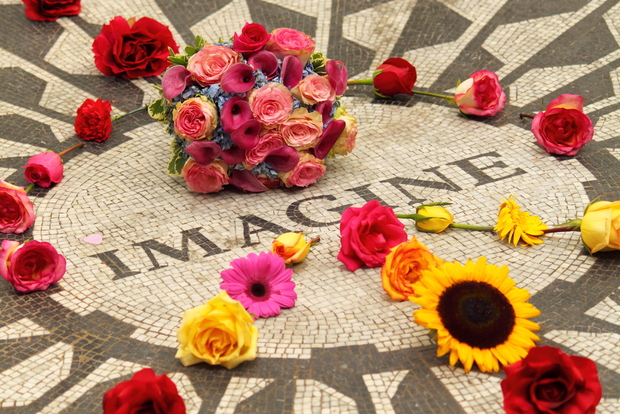 John Lennon may not have been a man of any particular faith, but he did have a vision for something much larger than himself, and he had the right idea.
"GIVE PEACE A CHANCE"
(Source: Society Of Rock)
RELATED STORIES:
Please feel free to comment on this or any of our other stories below. And SHARE with your friends!