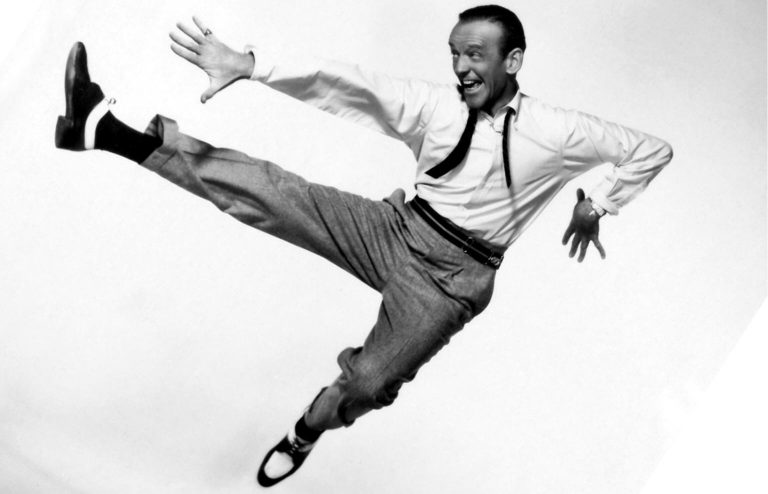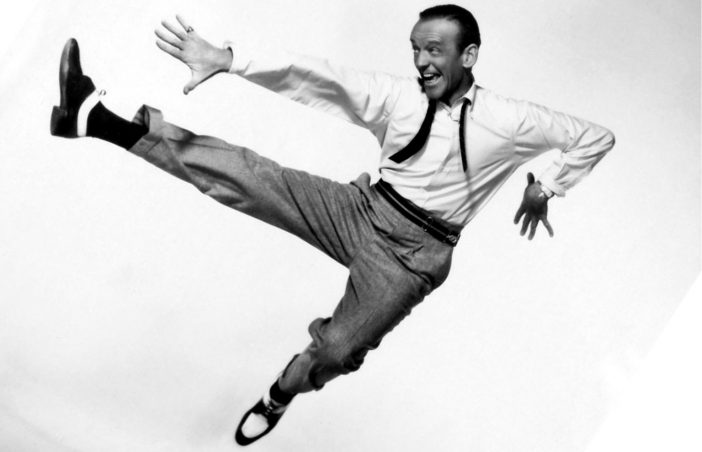 Fred Astaire  (originally born as Frederick Austerlitz) was born on May 10, 1899, and he passed away on June 22, 1987. He was a well known jack of all trades prodigy in the entertainment industry. Astaire was American dancer, a singer, an actor, a choreographer and a television presenter! Talk about multi-tasking, right?! Fred Astaire's stage and consecutive motion picture careers stretched out to a total of 76 successful years.
During this time he would make 31 musical films, multiple television specials and recorded various No. 1 billboard chart toppers. He is best remembered for his sense of rhythm and his perfectionism, regarding his dancing career. He is also known as the dancing partner and on-screen romantic interest of Ginger Rogers, with whom he co-starred in a series of ten spectacular Hollywood musicals. Astaire was ranked by the American Film Institute as "the fifth greatest male star of Classic Hollywood cinema." Many dancers and choreographers, including Gene Kelly acknowledge Fred Astaire as one of the only dancers that will be remembered forever.
The evaluation of Astaire's first screen test went as follows: "Can't act. Can't sing. Balding. Can dance a little."
Let's Put that Review to the Test with some More Fred Astaire Dancing
Astaire would disguise his very large hands by curling his middle two fingers while dancing.
Don McLean's song, "Wonderful Baby" was actually written with Astaire in mind; Astaire supposedly loved the song, and he recorded it for an album.
He made a cameo appearance in John Lennon and Yoko Ono's film Imagine (1972), in a scene where he escorts Yoko through a doorway. After a very successful take, Astaire asked to try again, believing he could do a better job.
His legs were insured for one million dollars.
He was the founder of Ava Records, which was named for his daughter, Ava Astaire-McKenzie.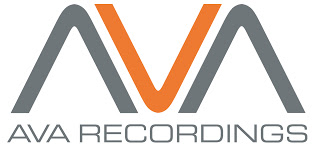 Fred Astaire was the very first name entered on IMDB.

Fred Astaire was the first name added to the IMDB archives via doyouremember.com

Politically, Astaire was a conservative and a lifelong Republican Party supporter, even though he never made his political views publicly known.

Skeptical Fred Astaire via Pinterest

While all music and songs were known to be dubbed (recorded before filming), his tap dancing was dubbed also. He "over-dubbed" his taps – recording them live as he danced to the previously recorded taps.
He started dancing at age 4, and performing professionally at age 6. He and his sister would perform together in Vaudeville acts. He was initially seen as the less-talented of the two, believe it or not!

Fred Astaire and his sister via DoctorMacro
Sources: (IMDb & Wikipedia, Youtube)
Do you know any other fun facts about Fred Astaire? Tell us the comments below!
Related Links:
– Mr. Bojangles, The Story Behind The Song That Hits Our Hearts
– TV's Hottest Dance Shows Of The Past
– Most Incredible (OR Incredibly Awful) Dances Inspired By Songs
Want some more Groovin' — Here are our Top Dance Crazes from the 1970's! 🙂
For more of these throwback videos, check out our YouTube Channel!