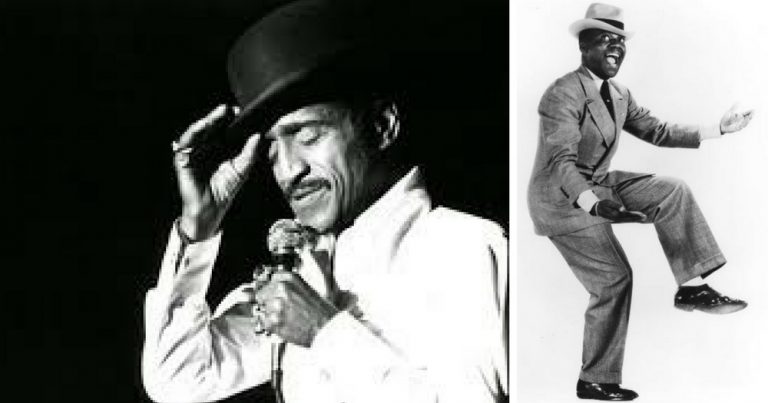 "Mr. Bojangles" is a song written and originally recorded by American country music artist Jerry Jeff Walker for his 1968 album of the same title. Since then, it has been recorded by many other artists including Bob Dylan, Harry Nilsson, John Denver, Nina Simone, Sammy Davis Jr. and Neil Diamond.
"According to Walker, a murder on the 4th of July weekend in 1965 precipitated the arrest of all the street people in the area. In the crowded cell, a disheveled homeless man began to talk to Walker, who had been arrested earlier for drunkenness. The man told various stories of his life, but the tone darkened after "Mr Bojangles" recalled his dog who`d been run over. Someone then asked for something to lighten the mood, and the man obliged with a tap dance.
"Mr. Bojangles" was the nickname used by Bill Robinson, a black tap dancer who appeared in many movies in the 1930s, including with Shirley Temple in Rebecca of Sunnybrook Farm. After Robinson's success, many black street dancers became known as "Bojangles."
In Walker's book Gypsy Songman, Walker tells the story: "One of the guys in the cell jumped up and said, 'Come on, Bojangles. Give us a little dance.' 'Bojangles' wasn't so much a name as a category of itinerant street entertainer known back as far as the previous century. The old man said, 'Yes, Hell yes.' He jumped up, and started clapping a rhythm, and he began to dance. I spent much of that long holiday weekend talking to the old man, hearing about the tough blows life had dealt him, telling him my own dreams."
(CLICK HERE For a 2 FREE Audible book downloads.)
Walker moved on to Texas, where he sat down to write: "And here it came, just sort of tumbling out, one straight shot down the length of that yellow pad. On a night when the rest of the country was listening to The Beatles, I was writing a 6/8 waltz about an old man and hope. It was a love song. In a lot of ways, Mr. Bojangles is a composite. He's a little bit of several people I met for only moments of a passing life. He's all those I met once and will never see again and will never forget."
"I knew a man Bojangles and he danced for you…." such a beautiful song; with its melancholy tune, descriptively sad and heartfelt lyrics.
This is Sammy Davis' version… My favorite!
"Mr. Bojangles"
I knew a man Bojangles and he'd dance for you
In worn out shoes
With silver hair, a ragged shirt, and baggy pants
The old soft shoe
He jumped so high, jumped so high
Then he lightly touched downI met him in a cell in New Orleans I was
down and out
He looked to me to be the eyes of age
as he spoke right out
He talked of life, talked of life, he laughed
clicked his heels and steppedHe said his name "Bojangles" and he danced a lick
across the cell
He grabbed his pants and spread his stance,
Oh he jumped so high and then he clicked his heels
He let go a laugh, let go a laugh
and shook back his clothes all aroundMr. Bojangles, Mr. Bojangles
Mr. Bojangles, danceHe danced for those at minstrel shows and county fairs
throughout the south
He spoke through tears of 15 years how his dog and him
traveled about
The dog up and died, he up and died
And after 20 years he still grievesHe said I dance now at every chance in honky tonks
for drinks and tips
But most the time I spend behind these county bars
'cause I drinks a bit
He shook his head, and as he shook his head
I heard someone ask him pleaseMr. Bojangles, Mr. Bojangles
Mr. Bojangles, dance..
What was your favorite version? Share your comments in the section below.
(SOURCE)
RELATED: There Is Only One Vintage Woolworth Luncheonette Left In America