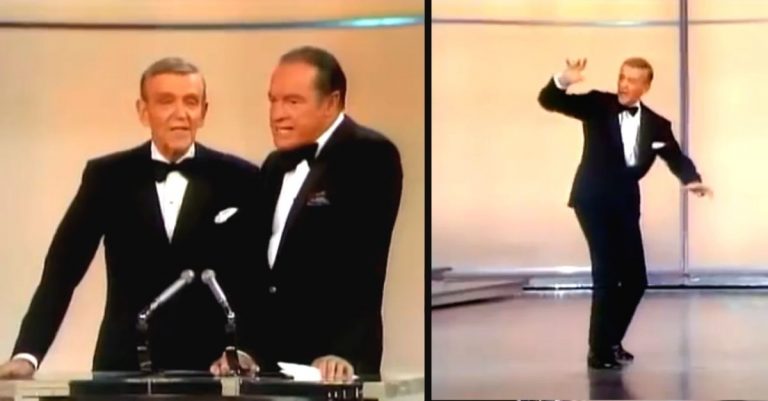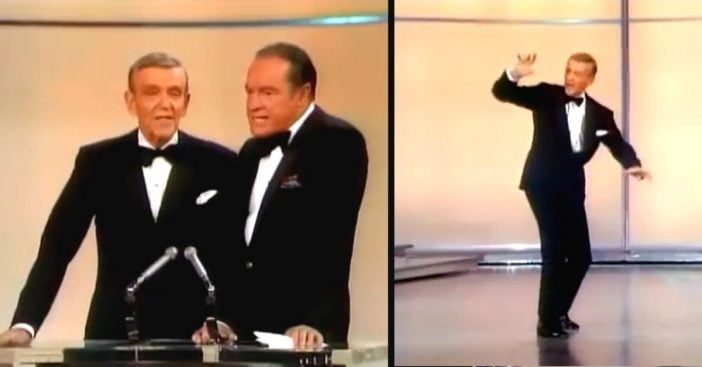 On April 7, 1970, Los Angeles, California played host to the 42nd Academy Awards. The event provided numerous showstopping moments. Butch Cassidy and the Sundance Kid raked in the most awards with four. And Anne of the Thousand Days earned the most nominations. But Fred Astaire proved the real champion of the night with his powerful dance routine, encouraged by Bob Hope.
Just seeing Fred Astaire meant beholding greatness. But even after decades spent as a star, he showed he still had more tricks up his sleeve in a performance that was both nostalgic and legendary for its time – and to this day holds up very well.
Fred Astaire and Bob Hope take the stage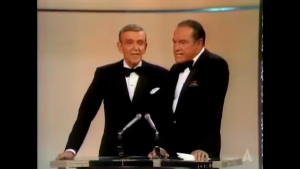 The 1970 Academy Awards marked the second time in a row that the celebration had no single official host. Instead, "Friends of Oscar" readout award nominations and declarations for various categories. For the categories of Best Documentary Feature and Best Documentary Short, Bob Hope worked with Fred Astaire. Two charismatic talents in their own right, the two naturally played off one another with some memorable results.
RELATED: WATCH: Glen Campbell's Nostalgic And Moving Performance Of "These Days"
As the two talk, Hope convinces Astaire to reveal he's been retired for a year now. The news was stunning to process – and needed a resounding conclusion. The legendary film and movie dancer Fred Astaire retired? But everyone still needed to see one last dance at the Oscars from him! Fortunately, Hope gets through and the audience gets the treat of a lifetime.
One last dance from a legend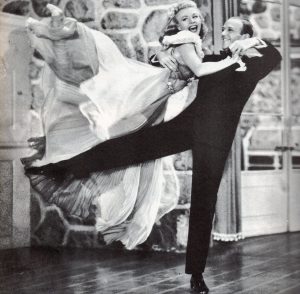 At the time Astaire took up his dancing shoes one final time out of retirement, he was 71 years old. Though Astaire passed in 1987, he lived and worked long enough to become one of the most influential dancers in American history.
While doing so, he revealed himself to still be remarkably agile still. All his moves came from almost seven decades of learning, as his parents got him dancing when he was very young. Not only did Astaire meet the challenges presented by the education, but he also surpassed all expectations and carried every act he was in. Entertainer Bob Hope, wielding eight decades of experience of his own, had no problem persuading this enthusiastic entertainer to give one last show. Relive the magical moment with the video below.