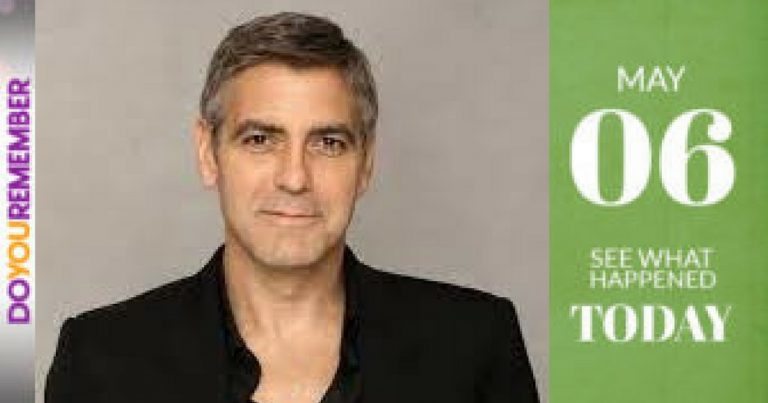 "BORN TODAY"
Gabourey Sidibe (1983) – Actress ("Precious")
Edyta Śliwińska (1981) – Professional Dancer ("Dancing With The Stars")
Adrianne Palicki (1972) – Actress ("Friday Night Lights")
Chris Shiflett (1971) – Lead Guitarist, Foo Fighters
Mark Bryan (1967) – Musician (Hootie and the Blowfish)
George (Timothy) Clooney (1961) – Actor (TV: "The Facts of Life", "E/R", Movies: "Batman & Robin", "Ocean's 11"), son of broadcast journalist Nick Clooney, nephew of singer Rosemary Clooney (Featured Above)

Gina Riley (54)


Roma Downey (1963) – Actress ("Touched by an Angel")
Julianne Phillips (1960) – Model, actress
Mare Winningham (1959) – Actress, singer
Tom Bergeron (1955) – TV Host ("Dancing with the Stars")
Davey Johnstone (1951) – Musician (Elton John's trio)

Lynn Whitfield (62)

Ben Masters (1947) – Actor ("Noble House", "Dream Lover")

Alan Dale (1947) – Actor ("The O.C." and "Lost")

Jimmie Dale Gilmore (1945) – Singer, actor

Bob Seger (1945) – Musician, singer 

Willie (Howard) Mays (1931) – Baseball player
Elizabeth Sellars (1923) – Actress ("A Voyage Round My Father", "Never Let Go")
George Orson Welles (1915  – RIP 1985) – Actor, director, writer, and producer ("Citizen Kane")
Sigmund Freud (1856 – RIP 1939) – neurologist and the founder of psychoanalysis
"DIED TODAY"
George Smith Lindsey (December 17, 1928 – May 6, 2012) was an American character actor (best known for his role as Goober Pyle on The Andy Griffith Show, Mayberry R.F.D. and his subsequent tenure on Hee-Haw.
Errol Brown (November 12, 1943  – May 6, 2015) – Jamaican singer and songwriter (frontman of the soul and funk band Hot Chocolate)
Lillian Gertrud Asplund (October 21, 1906 – May 6, 2006) was one of the last three living survivors of the sinking of the RMS Titanic.
Marlene Dietrich (

December 27, 1901 –

 May 6, 1992

) – Actress & Singer

Maria Montessori (August 31, 1870 – May 6, 1952) – Italian physician and educator best known for the philosophy of education that bears her name, and her writing on scientific pedagogy.

Henry David Thoreau (

July 12, 1817 –

 May 6, 1862

) – American essayist, poet, philosopher, abolitionist, naturalist, tax resister, development critic, surveyor, and historian. A leading transcendentalist (best known for his book Walden, a reflection upon simple living in natural surroundings, and his essay "Civil Disobedience")
"MOVIES TODAY"
Click on the movie title to watch it's trailer.
"MUSIC TODAY"
1824 – Beethoven's Ninth Symphony was performed for the first time.

1941 – Glenn Miller and His Orchestra recorded "Chattanooga Choo Choo.

1965 – In their Clearwater, Florida hotel room, Mick Jagger and Keith Richards worked out the opening guitar riff of '(I Can't Get No) Satisfaction' following Richard's purchase of a Gibson fuzz-box earlier that day. The song is considered to be one of the all-time greatest rock songs ever recorded.

1965 – James Brown recorded "I Got You (I Feel Good)" at Criteria Studios in Miami, Florida.

1966 – Working at Abbey Road studios in London, The Beatles recorded overdubs on 'I'm Only Sleeping' and worked on various mixes of the track.

1967 – Aretha Franklin led the way on the R&B chart for a seventh week with "I Never Loved A Man (The Way I Love You)".
1967 – Frank & Nancy Sinatra remained at the top of the Easy Listening chart with "Somethin' Stupid".

1967 – The Monkees remained at #1 for the 13th week on the Album chart with More of the Monkees.

1967 – Jimi Hendrix, The Walker Brothers, Engelbert Humperdink and Cat Stevens all appeared at the Imperial Ballroom, Nelson, Lancashire, England.

1968 – Aretha Franklin recorded a live album in Paris.

1972 – The Tyrannosaurus Rex double album 'Prophets, Seers And Sages And The Angels Of The Ages / My People Were Fair And Had Sky In Their Hair But Now Their Content To Wear Stars On Their Brows' went to No.1 in the UK. The longest title of an album ever at the time!

1972 – The Staple Singers took over at #1 on the R&B chart with the great song"I'll Take You There".

1972 – Roberta Flack had one of The Top Adult Songs of the 1970's*, as "The First Time Ever I Saw Your Face" was #1 for a sixth week.

1973 – Paul Simon set out on his first tour without partner Art Garfunkel. Simon's tour of America and Europe was recorded and released as 'Live Rhymin'.

1974 – The Hues Corporation released the single "Rock The Boat".
1977 – The Boomtown Rats played their first gig in England when they appeared at Studio 51, London.

1978 – The soundtrack to Saturday Night Fever started an 18 week run at No.1 on the UK album chart, also No.1 in the US.

1978 – Johnny Mathis & Deniece Williams remained at #1 on the R&B chart for the fourth week with "Too Much, Too Little, Too Late".

1989 – Jody Watley had the new #1 on the R&B chart with "Real Love".

1989 – Former Frankie goes To Hollywood singer Holly Johnson went to No.1 on the UK album chart with his debut solo album 'Blast'.

1989 – "Like A Prayer" by Madonna was #1 for a third week.

1995 – Oasis scored their first UK No.1 single when 'Some Might Say' went to the top of the UK charts.

1998 – Steve Perry left Journey.
"OTHER IMPORTANT EVENTS…"
1824 – Beethoven's Ninth Symphony was performed for the first time.

1840 – The first adhesive postage stamps went on sale in Great Britain.

1851 – The mechanical refrigerator was patented by Dr. John Gorrie.

1915 – Babe Ruth hit his first major league home run while playing for the Boston Red Sox.

1941 – Bob Hope gave his first USO show at California's March Field.

1957 – U.S. Senator John Fitzgerald Kennedy was awarded the Pulitzer Prize for his book "Profiles in Courage".

1960 – U.S. President Eisenhower signed the Civil Rights Act of 1960

1982 – Diana Ross received a star on the Hollywood Walk of Fame.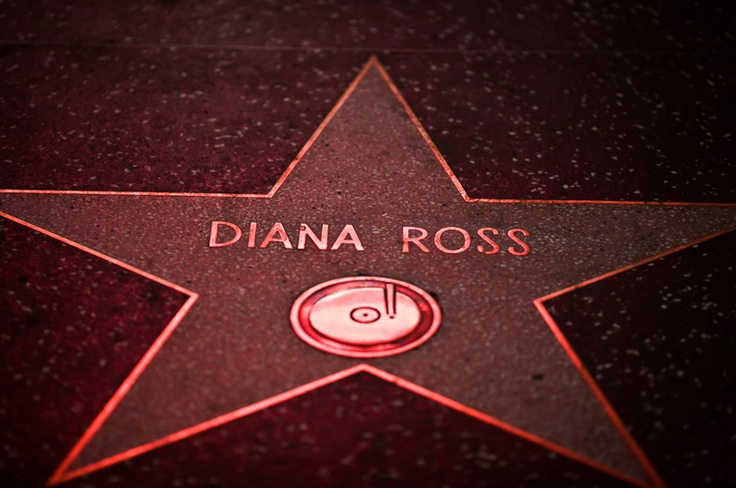 1969 – Stevie Wonder met President Nixon at the White House.

1972 – Blind blues guitarist Reverend Gary Davis died of a heart attack aged 76. His unique finger-picking style influenced many other artists.

1984 – Simple Minds singer Jim Kerr married Pretenders singer Chrissie Hynde in a horse drawn carriage in Central Park, New York City.

1996 – Cranberries singer Dolores O'Riordan received both a public apology and a donation of £7,500 ($12,750) to the Warchild charity from The Sport newspaper

1997 – Management company Ignition sent emails to over 100 Oasis unofficial websites threatening legal action over their alleged unlawful breach of copyright over Oasis music featured on the sites.

2000 – Rod Stewart had a one-hour throat operation at Cedar Sinai Medical Centre in Los Angeles to remove a growth on his thyroid.
"NATIONAL HOLIDAYS"