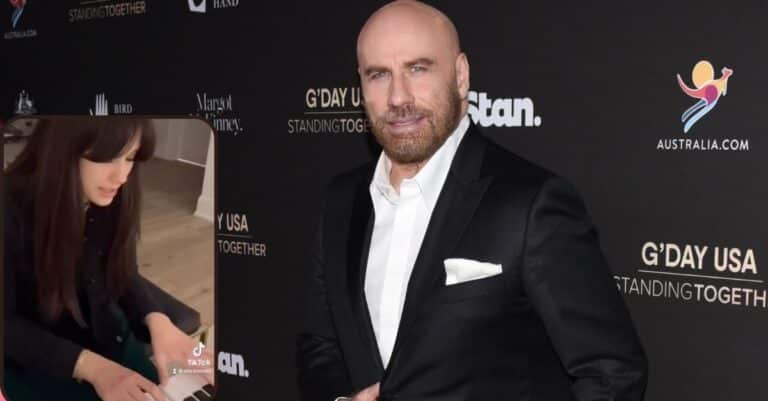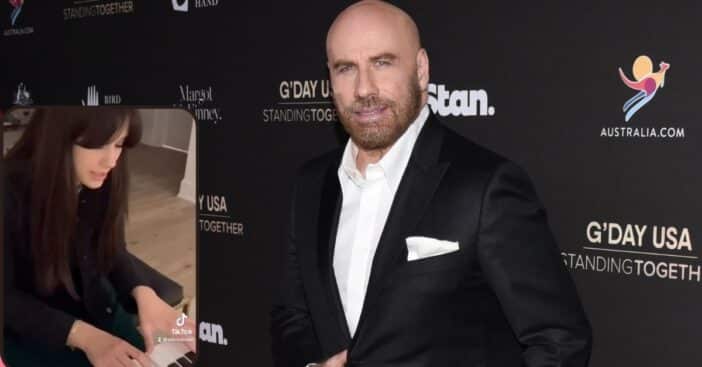 John Travolta's daughter, Ella, has shared a new, moving song with her fans and her famous father has shared his thoughts on the song, too. The 21-year-old shared a clip to social media where she is singing and playing the piano. She shared in the caption that it's a new song she had been working on and that she was "nervous" to finally share it with the world.
"There is something I've been working on for the past year that is very dear to my heart," she writes. "I wanted to share a part of a song that I wrote that will be on my EP coming out next year. Very excited (and nervous). Hope you like it!"
John Travolta's daughter, Ella, shares a new song she's been working on
View this post on Instagram
Travolta, 67, shared his thoughts on the new song, commenting, "I'm so very proud of you Ella, its amazing! Your thrilled Dad! ❤️❤️❤️." He's always been supportive of Ella's endeavors from acting to singing. Travolta is also father to son Ben, 11. He shares them both with his late wife Kelly Preston, who passed away in 2020 after a private battle with breast cancer.
RELATED: John Travolta's Daughter, Ella Bleu, Is Following In Her Famous Parents' Footsteps
View this post on Instagram
The could wed in 1991 and were also parents to their son Jett, who died at the age of 16 after suffering a seizure while on vacation with his family in the Bahamas. Travolta is no stranger to pain and loss after losing not only his son, but his wife as well. Back in 2020, a representative for the family released a statement confirming the shocking news of Preston's death. "On the morning of July 12, 2020, Kelly Preston, adored wife and mother, passed away following a two-year battle with breast cancer," the statement read.
Travolta recently opened up to People Magazine about just how proud he is of his daughter. "She is her own person. She is gracious, generous, poised, graceful and gorgeous. I don't know how she came to be, and I don't take any credit other than just adoring her," he shared. "And maybe that's a valid contribution."
RELATED: Watch John Travolta And Daughter Ella Bleu Dance Together In Honor Of Late Kelly Preston