On July 17, 1997, Woolworth's closed their doors for good. Not that there were many doors to close. The company had been slowly selling off pieces of the company and shutting down individual stores for more than a decade. To commemorate the ex-giant, here are a few facts about the company that used to be the biggest department store chain in the world.
The F.W. Woolworth Co. had the first five-and-dime stores, which sold discounted general merchandise at fixed prices, usually five or ten cents, undercutting the prices of other local merchants. Woolworth, as the stores popularly became known, was one of the first American retailers to put merchandise out for the shopping public to handle and select without the assistance of a sales clerk. Earlier retailers had kept all merchandise behind a counter and customers presented the clerk with a list of items they wished to buy.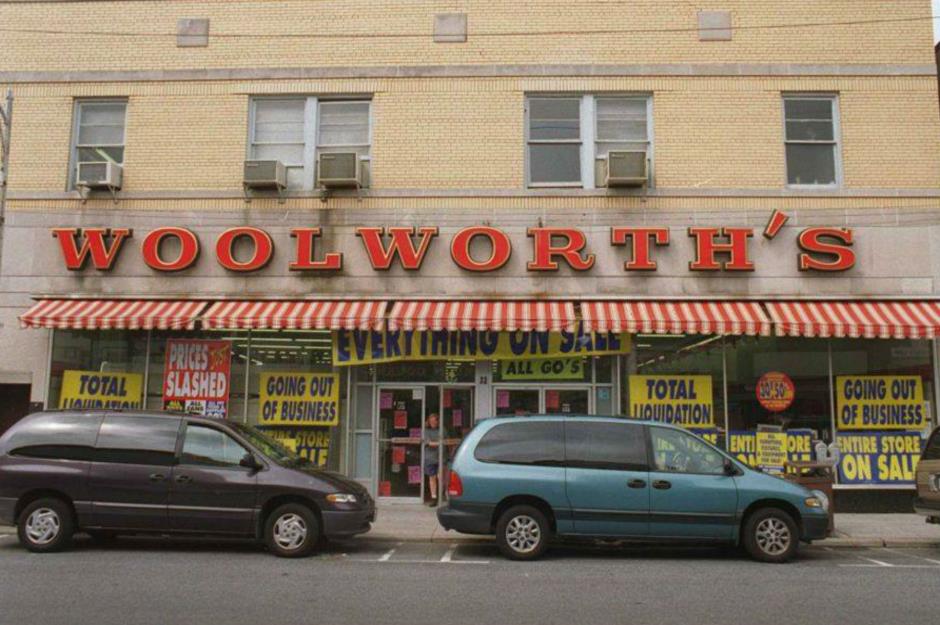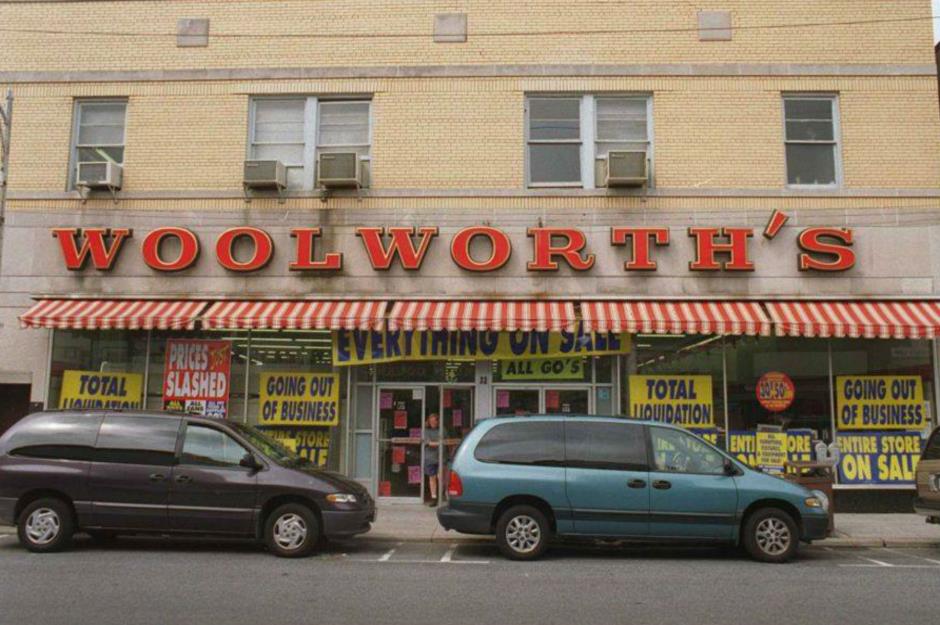 Here are some interesting facts about this beloved store you probably didn't know:
Frank Winfield Woolworth grew up in a severely poor family. He learned to gain a hard work ethic and applied it to his future business endeavors, which eventually earned him his store, which itself turned into a historical franchise that is still spoken of to this day.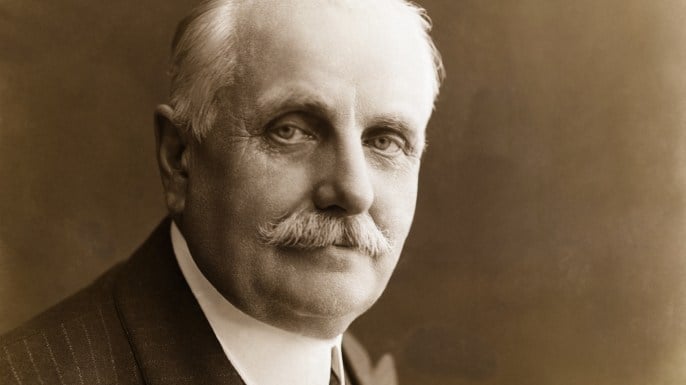 Seafoam salad was popularized at the Woolworth's lunch counter. It sounds absolutely disgusting to me, but maybe you guys like it: it's lime Jell-O, cream cheese, pears, maraschino cherries and whipped cream. You can also make it with orange Jell-O, if you prefer, or substitute pineapple for pears and add mayo and nuts. Ugh. The only way you could make it worse for me is by adding coconut flakes to the mix.
Woolworths used the new "Fixed-price" business strategy, as most stores at the time were using a "negotiation/bargaining" factor for their business techniques.
In 1979, The Guinness Book of World Records declared that Woolworths was the largest department store chain the world.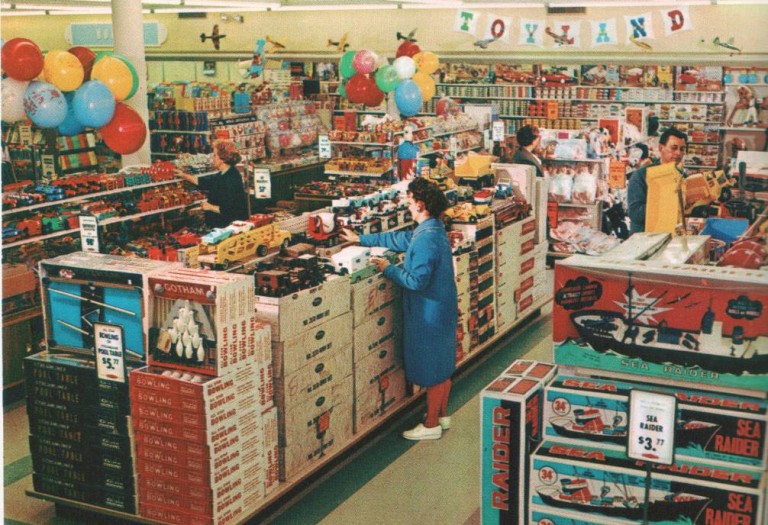 Frank brought in his cousin, Seymour H. Knox I, to open a store in Reading, Pennsylvania, under the name "Woolworth and Knox". Seymour had been managing a general store in Michigan.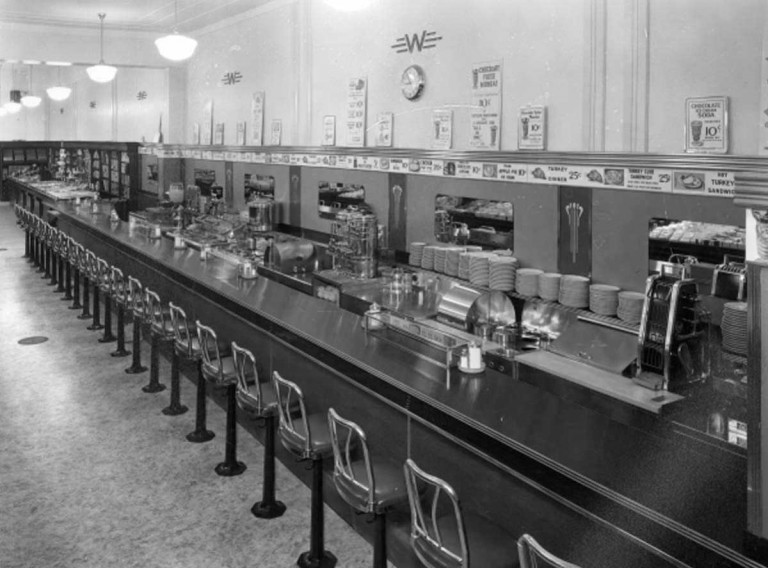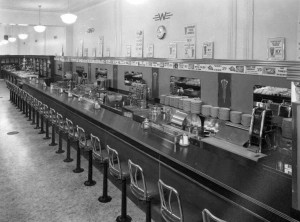 Barbara Hutton, Frank Winfield Woolworth's granddaughter, was sort of the Paris Hilton of her day, a socialite who was famous just because of her family. But there was a lot going on behind the money.
Her mother, Woolworth's daughter Edna, committed suicide when Barbara was just six. Barbara was shuttled around to various family members after that. She inherited $50 million on her 21st birthday and then went through a string of husbands, including abusive ones, freeloaders and Cary Grant (who did not ask for a penny when they divorced, by the way).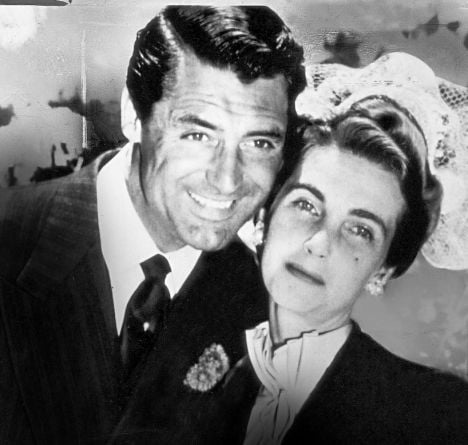 Her only son died in a plane crash in 1972 and it's said that she kind of lost it after that; by the time she died seven years later, it's rumored that she had dwindled away all but $4,000 of her fortune.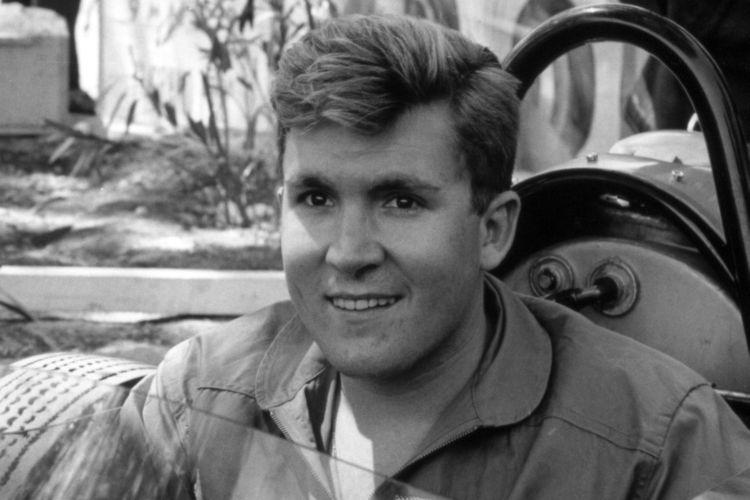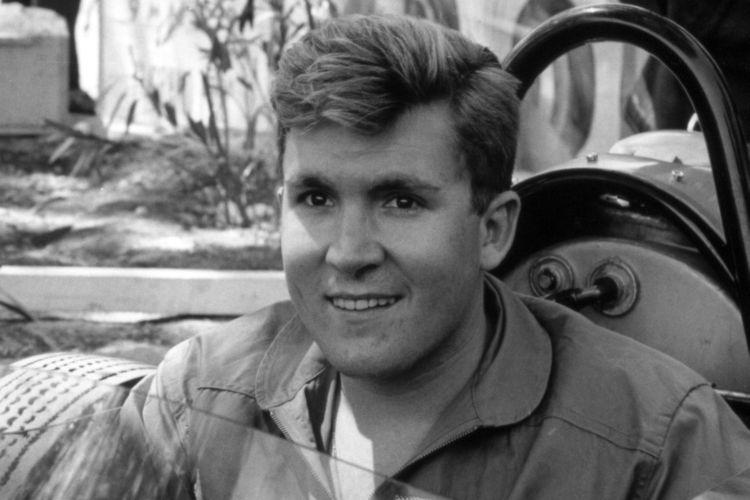 Would you go to a lunch counter today? Still looks like a great time!
It's always fun to look back at television ads for Woolworth's! 🙂 First one is from 1978:
One more from 1980!