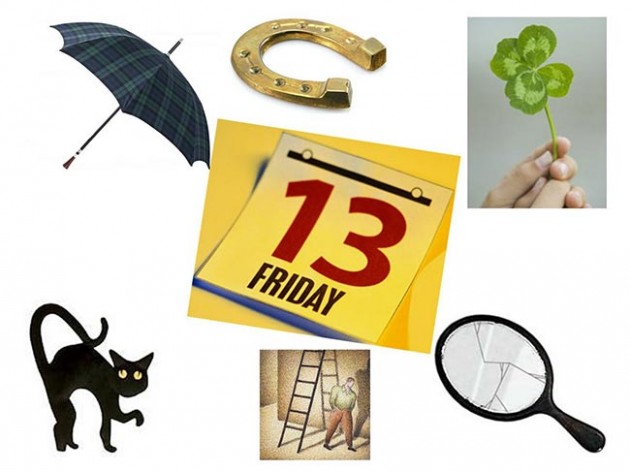 People are superstitious of things and I have always wondered why? From not opening an umbrella indoors, to black cats and the number 13, there are reasons why these superstitions exist.
Do you know the origins behind them?
Do you believe in ghosts? Have you ever seen one? Read about these SCARY CELEBRITY GHOST SITINGS.
Very superstitious, writings on the wall,
Very superstitious, ladders bout' to fall,
Thirteen month old baby, broke the lookin' glass,
Seven years of bad luck, the good things in your past
When you believe in things that you don't understand,
Then you suffer,
Superstition ain't the way
Very superstitious, wash your face and hands,
Rid me of the problems, do all that you can,
Keep me in a daydream, keep me goin' strong,
You don't want to save me, sad is my song
When you believe in things you don't understand,
Then you suffer,
Superstition ain't the way, yeh, yeh
Very superstitious, nothin' more to say,
Very superstitious, the devil's on his way,
Thirteen month old baby, broke the lookin' glass,
Seven years of bad luck, good things in your past
When you believe in things that you don't understand,
Then you suffer,
Superstition ain't the way, no, no, no
Share your stories in the comment section below…