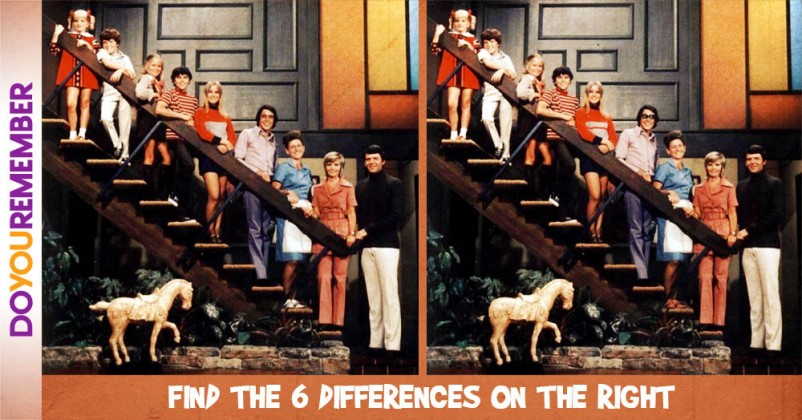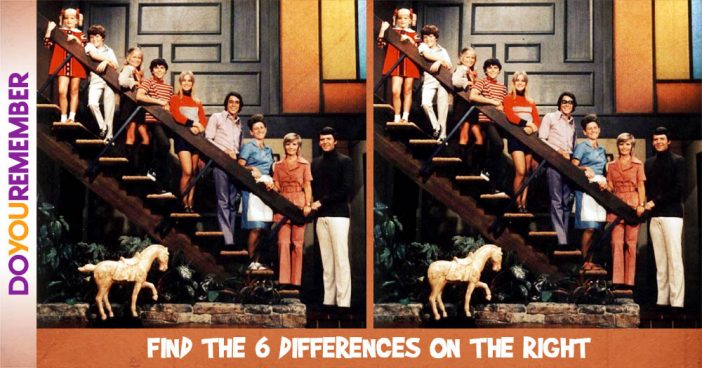 SEE IF YOU GOT ALL OF THEM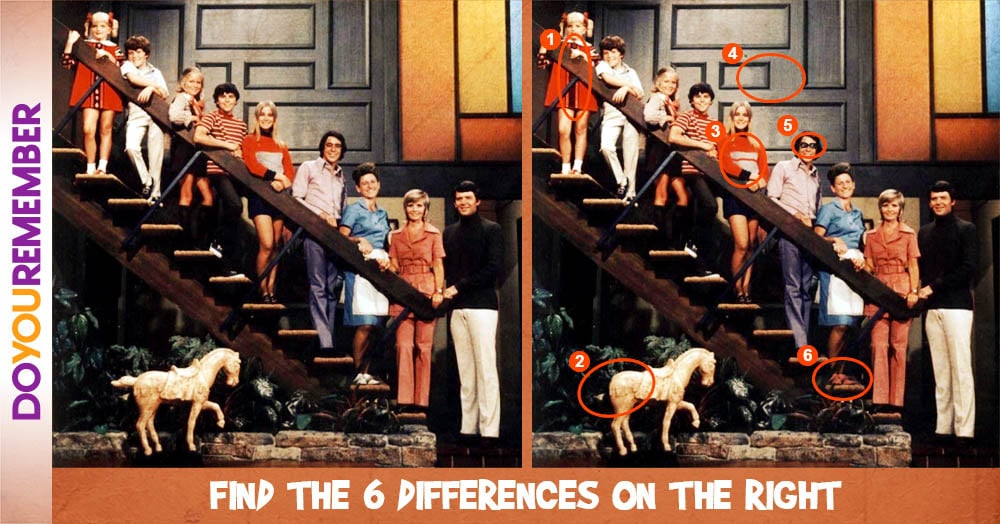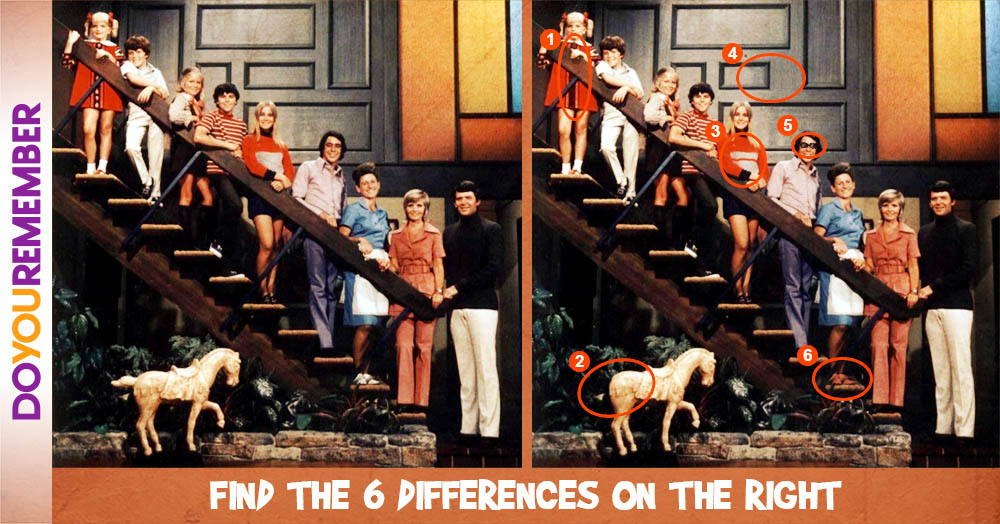 1. Cindy's Dress is Missing Buttons
2. The Horse Figurine is Missing Its Tail
3. Marcia's Sweater Has an Extra Red Stripe
4. The Center Wall Panel Shrank
5. Greg is Wearing Sunglasses
6. Alice's Shoes are Now Red
PLAY MORE GAMES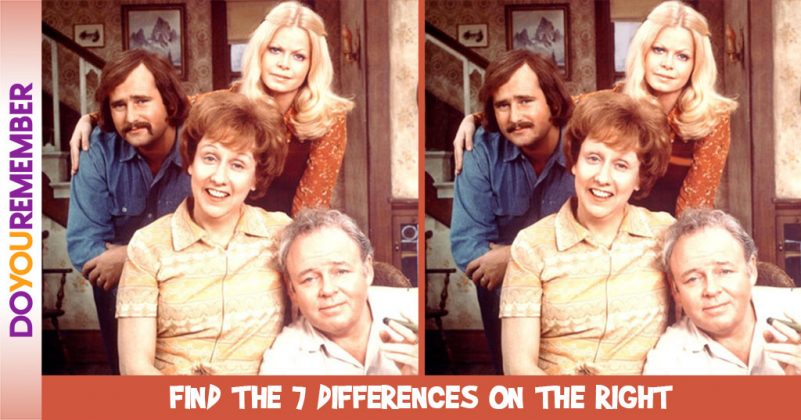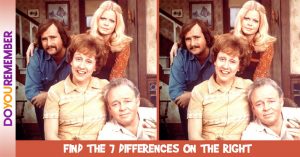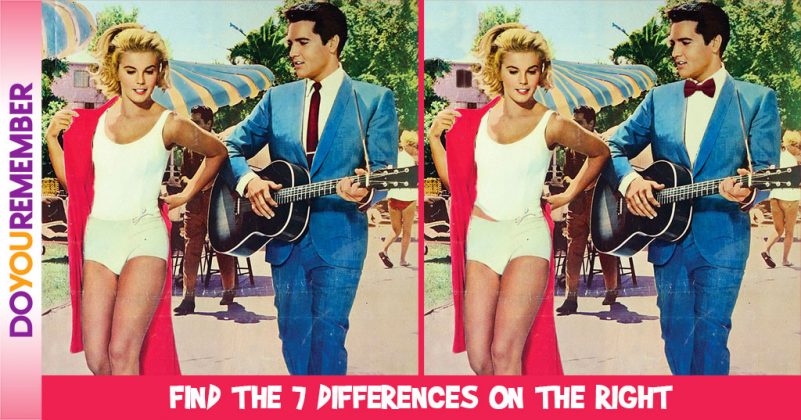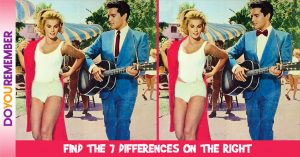 The Brady Bunch
An American sitcom created by Sherwood Schwartz that originally aired from September 26, 1969, to March 8, 1974, on ABC. The series revolves around a large blended family with six children. Considered one of the last of the old-style family sitcoms, the series aired for five seasons and, after its cancellation in 1974, went into syndication in September 1975.
While the series was never a critical or ratings success during its original run, it has since become a popular staple in syndication, especially among children and teenage viewers. The Brady Bunch's success in syndication ultimately led to several reunion films and spinoff series: The Brady Bunch Hour (1976–77), The Brady Girls Get Married (1981), The Brady Brides (1981), and the 1988 television reunion movie A Very Brady Christmas. That movie's success led to another spinoff series, The Bradys, which aired on CBS in 1990.In 1995, the series was adapted into a satirical comedy theatrical film titled The Brady Bunch Movie, followed by A Very Brady Sequel in 1996. A second sequel, The Brady Bunch in the White House, aired on Fox in November 2002 as a made-for-TV movie. In 1997, "Getting Davy Jones" (season 3, episode 12) was ranked No. 37 on TV Guide's 100 Greatest Episodes of All-Time.
Do You Remember the Story about a Lovely Lady and a Man Named Brady?
Mike Brady (Robert Reed), a widowed architect with three sons, Greg (Barry Williams), Peter (Christopher Knight), and Bobby (Mike Lookinland), marries Carol Martin (Florence Henderson), who herself has three daughters: Marcia (Maureen McCormick), Jan (Eve Plumb), and Cindy (Susan Olsen).
The wife and daughters take the Brady surname. Included in the blended family are Mike's live-in housekeeper, Alice Nelson (Ann B. Davis), and the boys' dog, Tiger. The setting is a large, suburban, two-story house designed by Mike, in a Los Angeles, California suburb.
In the first season, awkward adjustments, accommodations, and resentments inherent in blended families dominate the stories. In an early episode, Carol tells Bobby that the only "steps" in their household lead to the second floor (in other words, that the family contains no "stepchildren," only "children"). Thereafter, the episodes focus on typical pre-teen and teenage adjustments such as sibling rivalry, puppy love, self-image, character building, and responsibility.
Credit: Wikipedia