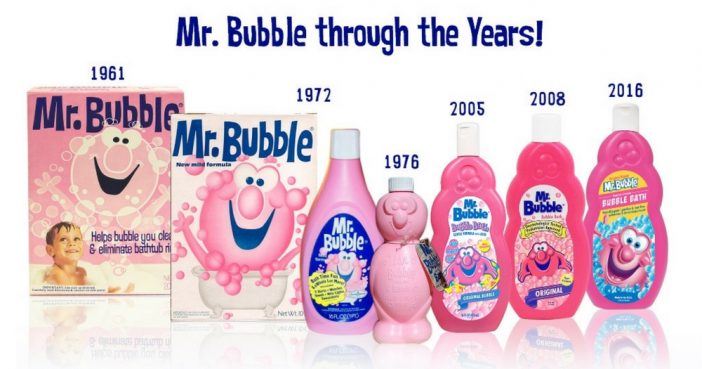 Mr. Bubble and my rubber ducky, who both made taking bath's lots of fun, are synonymous with my childhood baths. I was not getting into a tub unless it was loaded with bubbles. The more the merrier.
CLICK HERE TO READ ABOUT BOTTLE
I loved Mr. Bubble so much that I even had a Mr. Bubble t-shirt.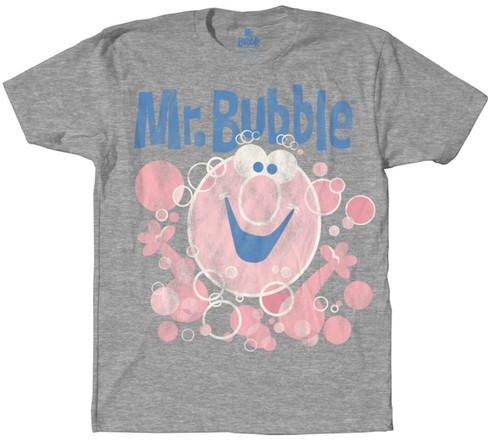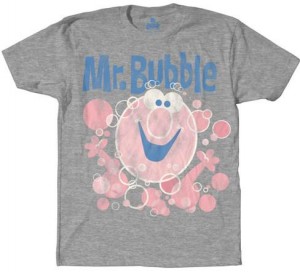 And thanks to Sesame Street and Ernie's Rubber Ducky song, I had loads of fun…
Which takes me to the iconic collectible bottle… I couldn't wait to finish up it's contents so I could use it to store my coins and trinkets. One of the many containers that lured us kids into hoarding our silly knick-knacks. I guess that was the extra incentive for taking baths daily.
I miss Bath Time! And The Soaps From The 60s And 70s and singing my own variations of songs with my hairbrush as a microphone the most memorable being, Bobby Darrin's "Splish Splash".
After more than 50 years as America's favorite bath-time buddy, Mr. Bubble continues to be one of the top-selling bubble baths in the United States.
Mr. Bubble was born in 1961 when Harold Schafer and the Gold Seal Company found a way to make bubble bath affordable, moving it from department stores to drug stores. The original Mr. Bubble formula used powdered bubble bath flakes that promised to "Bubble kids clean" and leave nobathtub ring.
CLICK HERE TO READ THE HISTORY OF MR. BUBBLE
I will always have an adoration for Mr. Bubble. It's smell and how the iridescent globular bubbles overflowing the tub and me in the middle of this sea of fun.
What Do You Remember?
(Sources: Mrbubble.com, Beach Packing Design & DoYouRemember.com)