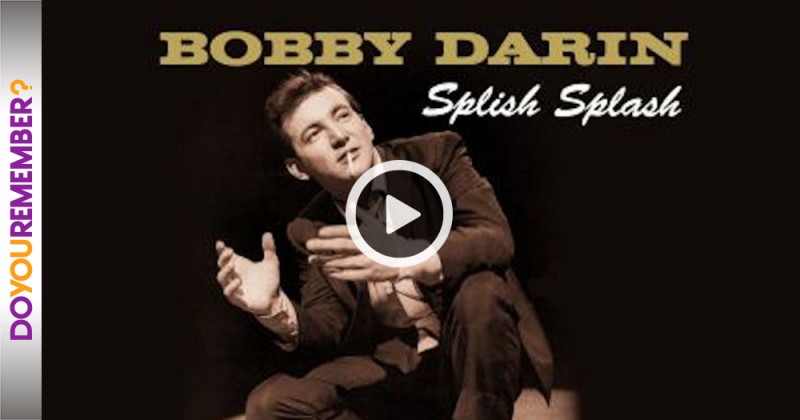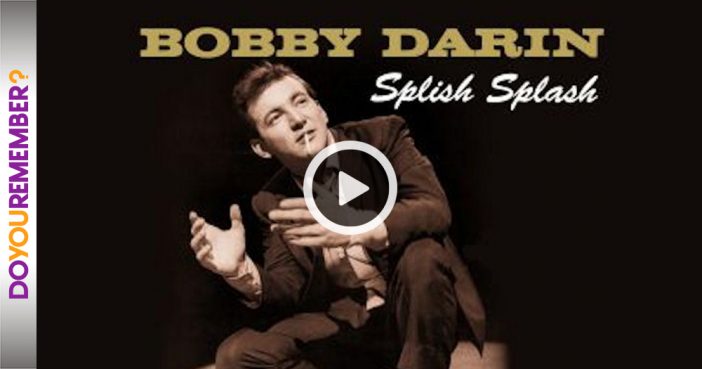 This song was written quickly, but it wasn't written by Darin alone. Peter Altschuler at the Murray the K archives explains:
"The title was suggested by Murray 'the K' Kaufman's mother, Jean, but she also penned the music; Bobby and Murray wrote the lyrics. Murray was a very influential DJ in New York, and had been championing Bobby for awhile, but Darin's recordings weren't going anywhere. The two, however, had become good friends and, one weekend, played together in a softball game in Central Park. Afterward, they walked to Murray's apartment just south of the park and recovered by soaking their feet in basins of Epsom salts.
As she did every day, Murray's mother Jean called to check on her only son, and Murray told her about the game (a celebrity event to promote some good cause or other) and about 'the agony of de feet.' As soon as the call ended, the phone rang again, and Jean, who'd been a piano player in vaudeville, announced she had an idea for a song – 'Splish, splash, take a bath.' With that as a starting point, Murray and Bobby worked on the lyrics, Jean collaborated on the tune, and they marched the song over to Atlantic Records, which was Darin's label. At Atlantic, according to Jerry Wexler when I spoke with him in the mid '80s, he thought that the song had a chance, but Ahmet Ertegun was dead set against it. Jerry, of course, prevailed, and the tune became Darin's first of many hits.
(Source songfacts.com)
Splish, splash, I was takin' a bath
Long about a Saturday night, yeah
A rub dub, just relaxin' in the tub
Thinkin' everythin' was alright
Well, I stepped out the tub
I put my feet on the floor
I wrapped the towel around me and I
Opened the door
And then a-splish, splash
I jumped back in the bath
Well, how was I to know
There was a party goin' on?
There was a-splishin' and a-splashin'
Reelin' with the feelin'
Movin' and a-groovin'
Rockin' and a-rollin', yeah, yeah
Bing, bang, I saw the whole gang
Dancin' on my living room rug, yeah
Flip, flop, they was doin' the bop
All the teens had the dancin' but
There was lollipop with a Peggy Sue
Good golly, Miss Molly was-a even there, too
A- well-a, splish, splash, I forgot about the bath
I went and put my dancin' shoes on, yeah
I was a-rollin' and a-strollin'
Reelin' with the feelin'
Movin' and a-groovin'
Splishin' and a-splashin', yeah
Yes, I was a-splishin' and a-splashin'
I was a-rollin' and a-strollin'
Yeah, I was a-movin' and a-groovin'
We was a-reelin' with the feelin'
We was a-rollin' and a-strollin'
Movin' with the groovin'
Splish, splash, yeah
Splishin' and a-splashin'
One time I was splishin' and a-splashin'
Ooh, I was movin' and a-groovin'
Yeah, I was splishin' and a-splashin'