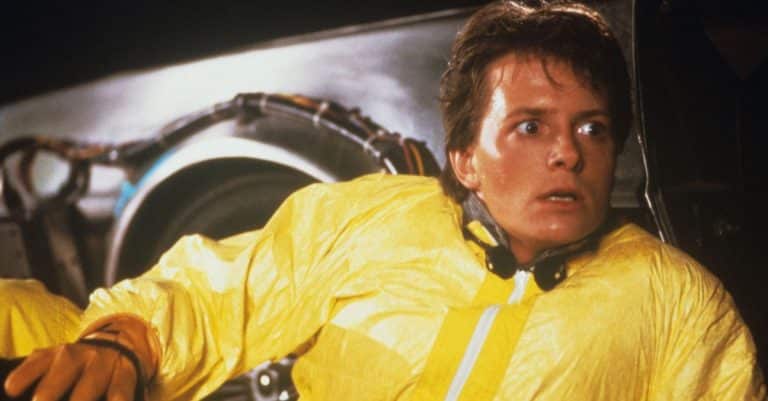 For a franchise to inspire a reboot is a double-edged sword. It's a testament to its status as an important cultural touchstone. But, if the original started strong, a reboot could fall disappointingly flat. Michael J. Fox has given his blessing to a Back to the Future reboot – just don't expect him to be in it.
Fox rose to fame first through Family Ties, then by playing Marty McFly in 1985's Back to the Future, opposite Christopher Lloyd as Doc. Fox's portrayal of Marty McFly earned national praised and became one of his most memorable roles. As for Back to the Future, it is regarded by critics as one of the best sci-fi films in the genre and one of the best movies ever made. Can anything top that? Fox says he really doesn't think so – but directors are welcome to try.
Michael J. Fox gives his verdict on any 'Back to the Future' reboot endeavors
Although Fox nominally retired from acting in 2021, he continues to dominate the headlines, both as a beloved icon and as a driving force in the fight against Parkinson's disease, a cause very dear to him since his own diagnosis in the '90s. Variety recently did a cover story exploring his life and career, which comes just as a documentary on his life, STILL: A Michael J. Fox Movie, hits Apple TV+.
While other nostalgic shows and films are already contenders for a reboot of some kind – see the checklist Disney is going through, adapting their 2D films into live action – there are no formal plans for a Back to the Future reboot. If there were, though, Fox would be fine with a reboot.
"I'm not fanatical," said Fox. "Do what you want. It's your movie. I got paid already."
But does a new version stand a chance?
Fox won't protest a Back to the Future reboot, encouraging creative expression and refusing a sense of ownership over the franchise. But as a fan, he feels the original did its job better than any other can. "I don't think it needs to be," he added, offering praise for writer-director Robert Zemeckis and co-writer Bob Gale. "I think Bob and Bob have been really smart about that. I don't think it needs rebooting because are you going to clarify something? You're going to find a better way to tell the story? I doubt it."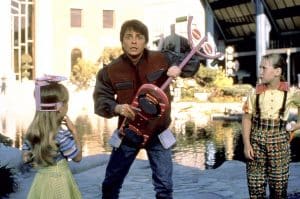 What about a sequel? A direct continuation after Part III? "I'm sure somebody thought about it," said Fox. "But I was in the early stages of Parkinson's at that point, so I don't know that I would have wanted to take that on. Right after Part Three had done well, there might have been conversations about it, but I never got involved in them."
Part III was released in '90. Fox was formally diagnosed with Parkinson's in '91 and it impacted the amount of physical work he could do on films and shows. Just a decade later in 2000, he started the Michael J. Fox Foundation, an award-winning organization that has funded millions of dollars in Parkinson's research. Fox may not be in a Back to the Future reboot, but he has made sure its legacy and his own remains impactful in many ways.
Michael J. Fox's snappy witticisms hit just as hard in prose.

Read and/or hear more about @realmikefox's life in his own words with his memoir collection on @AppleBooks https://t.co/oZAooug3HF pic.twitter.com/WVxTrZ47ag

— Apple TV (@AppleTV) May 12, 2023