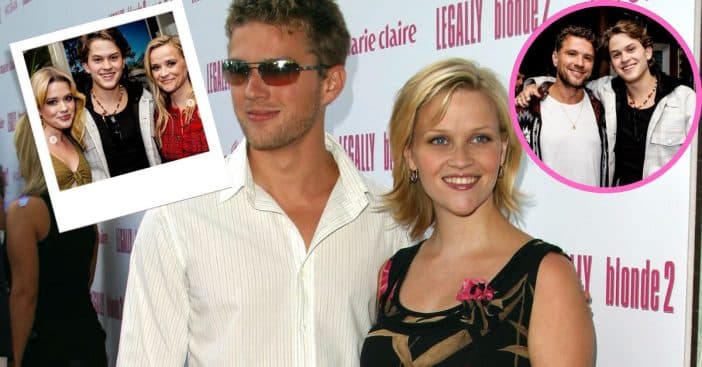 Reese Witherspoon and Ryan Phillippe have been split up for over 15 years but the two were recently seen together – all in the name of supporting their son. The two are the proud parents of 19-year-old Deacon Phillippe, who is making big strides in his music career.
Deacon was born on October 23, 2003, and is the younger brother of Ava Elizabeth Phillippe, born on September 9, 1999. Almost three years exactly since Deacon's birth, Witherspoon filed for divorce from her fellow actor, citing irreconcilable differences. After some legal back-and-forth, the two ended up sharing joint custody of the children. Here's how they're doing joint support for Deacon's dreams.
Reese Witherspoon and Ryan Phillippe show up to support their son Deacon
View this post on Instagram
Over the weekend, Deacon and Phillippe each took to Instagram to share photos of the outing that reunited him and Witherspoon to support Deacon. Last week, Deacon announced the impending release of his debut album on Friday, April 14. The album is called A New Earth.
"i've never worked so hard on anything, and i hope you all can hear the love in every aspect of the music," said Deacon in an announcement post. Deacon ushered in release day with a lot of celebration on Instagam and off. On his release day announcement post, Witherspoon called the occasion "So Amazing!!"
A reunion among exes Witherspoon and Phillippe to support Deacon

View this post on Instagram
In each family member's celebratory post, the accompanying pictures show the family reunion at full revelry. Phillippe shared photos of Deacon, Witherspoon, and Deacon's sister – and Witherspoon's lookalike – Ava. Deacon was also seen arm-in-arm and outright embracing friends and all those involved him getting him this far.
It was a time of togetherness for the family, for whom separation was not an easy choice. On top of that, she is also splitting up with Jim Toth, who she married back in 2011. "It is with a great deal of care and consideration that we have made the difficult decision to divorce," she revealed on Instagram. "We have enjoyed so many wonderful years together and are moving forward with deep love, kindness, and mutual respect for everything we have created together." Partying with Deacon is Witherspoon's first outing since launching the divorce process.