A year ago, Bruce Willis' family members announced on his behalf that he was retiring. This decision followed his diagnosis with aphasia, a cognitive condition that damages a person's language comprehension. His condition has since worsened to frontotemporal dementia, or FTD. But what does this mean for Willis, and what can the Heming and Moore branches of his extended family expect for their loved one?
First of all, what is FTD? FTD is a condition that manifests in the form of emotional troubles, unusual behavior, and trouble communicating. It is usually caused by damage to the neurons of the frontal and temporal lobes. Does this shorten Willis' life span? How do his current wife, Emma Heming, and his ex-wife, Demi Moore, fit into the picture?
Emma Heming and Demi Moore are supporting Bruce Willis in their own ways
View this post on Instagram
Recently, rumors circulated claiming that Moore, to whom Willis was married from 1987 to 2000, had moved in with Willis, who has been married to Emma Heming since 2009. An alleged insider claimed, "Demi has moved in, and she is not leaving until the very end. At first, no one outside the family could understand what Demi was doing living with her ex and his new wife, but now it makes sense. Demi has been a rock for the family and is determined to make sure every day Bruce has left on earth will be filled with love. Now Bruce will leave before she does." However, a representative for Moore countered that Moore is not yet fully moved in with the couple, who share daughters Evelyn and Mabel.
But Moore, who shares daughters Tallulah, Scout, and Rumer with Willis, has been a familiar fixture in the family's life over the years and especially recently. After the rumors of her moving in arose, only to be clarified, new claims emerged suggesting Moore had at least found a place in the neighborhood. What is the nature of FTD that it'll be important to have all hands on board between Moore, Heming, and Willis?
What does FTD mean for Willis and his family?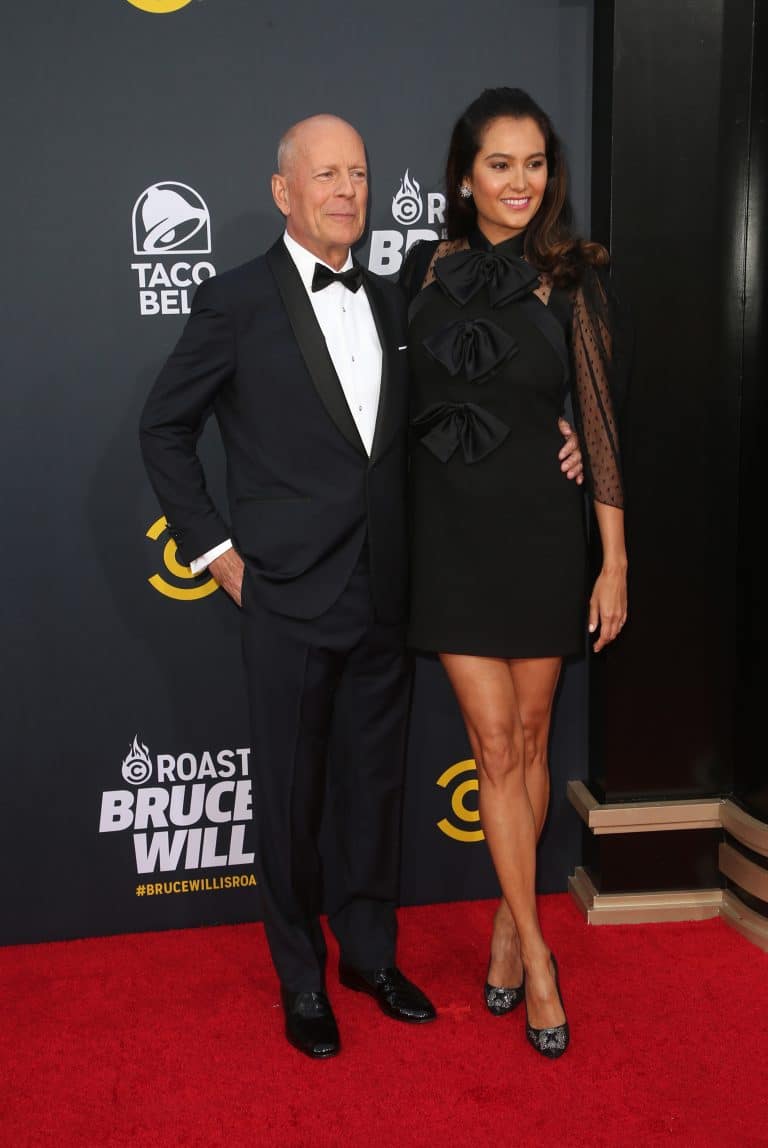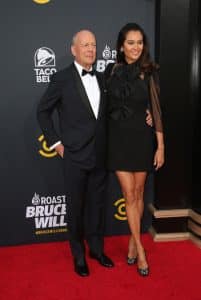 Johns Hopkins Medicine notes that FTD alone is not lethal. Fandom Wire suggests that Willis' condition has gotten to a stage of FTD that the 68-yer-old is in his "final days." But "FTD is not life-threatening ─ people may live with it for years," writes Johns Hopkins Medicine. It's not a clean diagnosis, though, because "it can lead to an increased risk for other illnesses that can be more serious. Pneumonia is the most common cause of death, with FTD. People are also at increased risk for infections and fall-related injuries."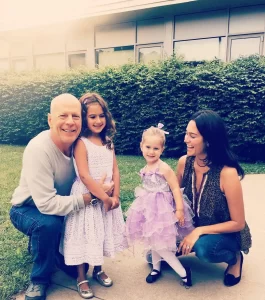 The biggest dilemma is the fact that as FTD progresses, the patient may engage in increasingly dangerous behavior that puts their life at risk; this means they require care from others to keep them safe. It is important for family members to not take personally anything hurtful that their loved one might do or say because of FTD because it can cause behavior the individual may not actually want to commit at all. Sometimes, a 24-hour care facility or assisted living can be recommended.
For now, with Moore – if not outright moved in or nearby – primed to help out, Willis and Heming may have a long road ahead, but they will have help and love along the way.