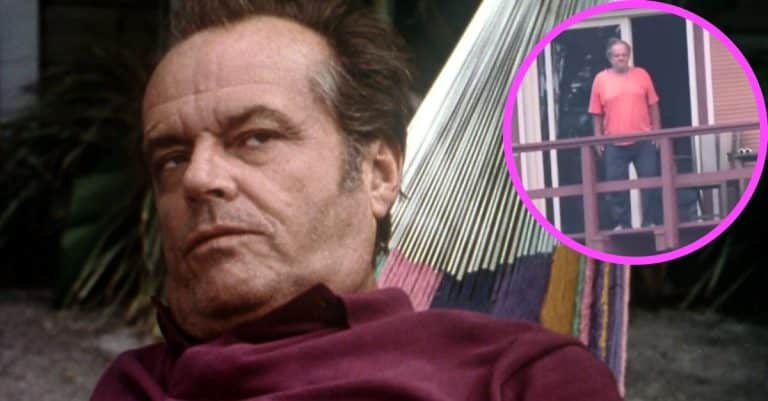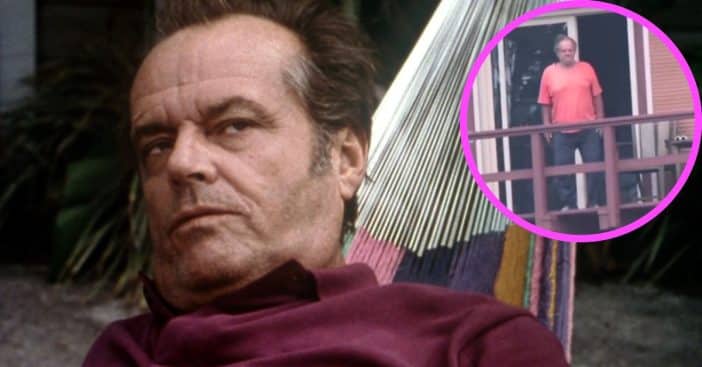 85-year-old Jack Nicholson was seen in public for the first time in two years. He was spotted looking different from how fans remember him. This sighting comes just days before Nicholson's late-April birthday, and years after his trip to a basketball game.
Nicholson was born on April 22, 1937. He currently resides in a balconied home in California, near Franklin Canyon Reservoir. The father of six has a famous dating and marriage history, having been with Anjelica Huston, Rebecca Broussard, Lara Flynn Boyle, and Sandra Knight. Catch up with Nicholson here.
Jack Nicholson was spotted in public days before his birthday
Jack Nicholson, 85, looks disheveled on LA balcony as he's seen for first time in TWO YEARS https://t.co/4Vi5pykFoE pic.twitter.com/EnJCDOMbSN

— Daily Mail Online (@MailOnline) April 13, 2023
Nicholson made a public appearance in his personal quarters. He was seen standing on his balcony and leaning on the railing; the location allows him a view of Franklin Canyon Reservoir. For his excursion to enjoy some fresh air, Nicholson wore a large orange T-shirt and loose dark-colored pants. His gray hair appeared to be caught up in the wind and Nicholson looked unshaven, indicating this was meant to be a more private appearance than public, out and about.
The last time Nicholson was out in public, he attended a 2021 NBA Los Angeles Lakers game. That outing was 18 months ago, in October, and saw Nicholson seated alongside his son, Ray, who turned 31 this February.
Why fans haven't seen Nicholson much lately
jack nicholson is so cute im sorry look at him looking at the sky pic.twitter.com/pO1JwPgva3

— ۟ (@ISISGASTON) April 14, 2023
Nicholson began acting in 1955 and went on to accumulate an extensive filmography – somewhat in television but especially in film. He appeared in at least one film almost every year for over five decades. Then, he stepped back from the spotlight and is effectively retired. Originally, rumors circulated suggesting Nicholson was suffering from memory problems, driving his retirement.
However, Nicholson clarified that it was just another step in his life. "I'm not going to work until the day I die, that's not why I started this," he explained. "I'm not driven. I was driven — but I'm not, I don't have to be out there anymore." Furthermore, he also revealed, there was a part of him that "never really liked being out there" at any point.