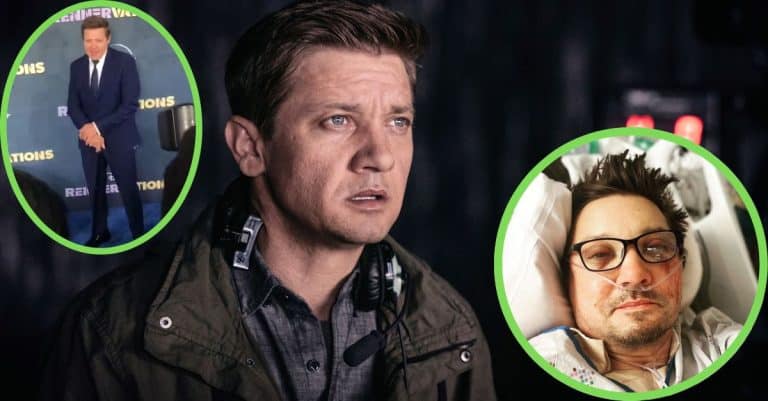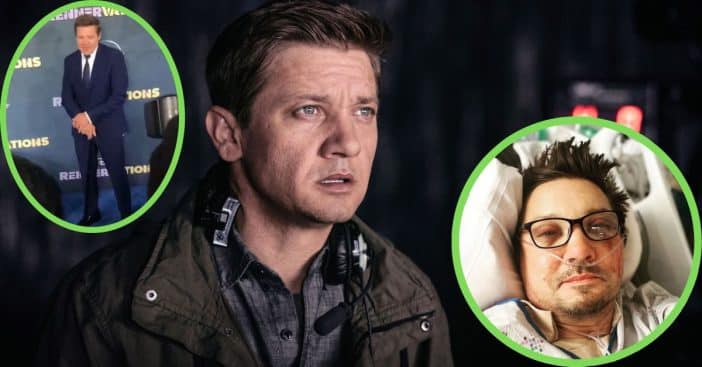 Jeremy Renner, 52, appeared for his first red carpet event since a snow plow accident that left him severely injured this January. Renner had been struck and run over by a 14,000-pound snowcat that left him in "critical but stable condition."
Now, just in time for the premiere of his Disney+ docuseries Rennervations, Renner is upright and walking the red carpet with his daughter, 10-year-old Ava, by his side. Both appeared to be all smiles for the doubly momentous occasion.
Jeremy Renner is back on the red carpet after harrowing a snow plow accident
Andy Vermaut shares:Jeremy Renner Shares How Daughter Ava Inspired His Recovery: Jeremy Renner returned to the red carpet for the first time since his near-fatal snowplow accident, bringing along a special guest: His daughter. Ava Berlin… https://t.co/5JBP39iAR8 Thank you. pic.twitter.com/rMDUnWu5Tf

— Andy Vermaut (@AndyVermaut) April 12, 2023
Renner has been out more and more lately as he recovers from his traumatic snow plow accident – which has been a very ongoing process. On Monday, he was a guest on Jimmy Kimmel Live!. There, the Marvel star admitted to feeling grateful to just be alive, given the severity of his injuries, while also acknowledging the fallout could have been even worse.
The idea of "even worse" is chill-inducing, given the descriptions Renner provided of his injuries, which included punctured organs and dozens of broken bones. While walking the red carpet the next day, Tuesday, he was seen using a cane to navigate. Beside him, Ava held his free hand, both of them in coordinating outfits of navy blue.
Quick thinking and a long road ahead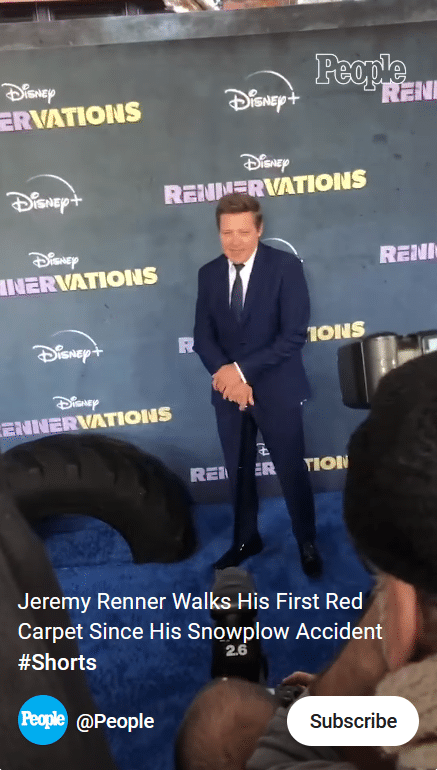 Renner's critical condition and months-long recovery were the results of alarm and protectiveness. Reportedly, he'd towed his nephew Alexander Fries' vehicle after it got stuck in the snow. A redacted incident report from the Washoe County Sheriff's Office says that at one point, the plow, a PistenBully snow groomer, began sliding sideways down a hill, threatening to collide with his nephew.
Renner initially jumped from the vehicle but, seeing that it was sliding toward his nephew, he tried to get into the vehicle's cab, only to be "immediately pulled under the left side track," reads the report.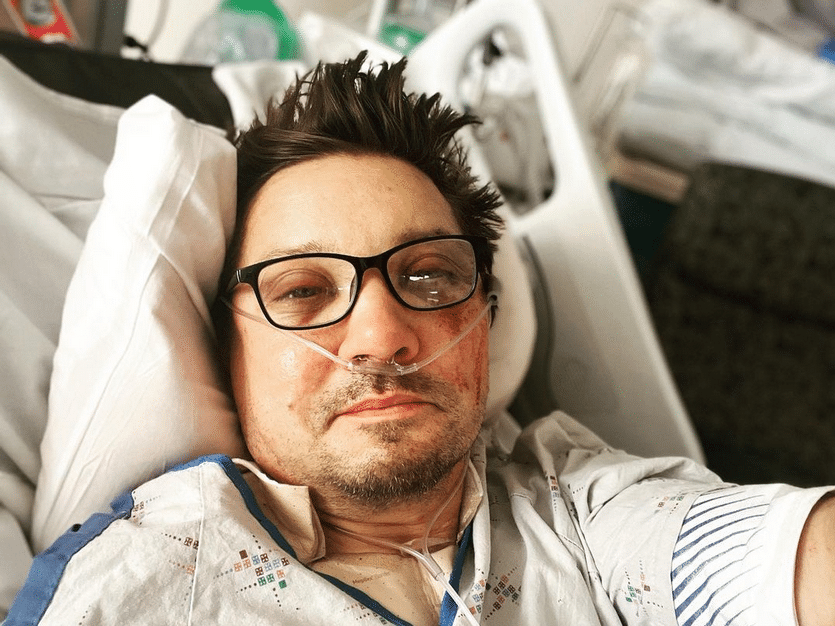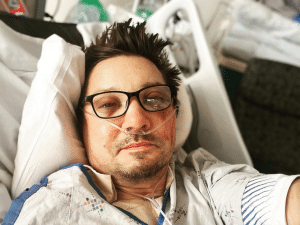 In total, Renner revealed to Kimmel, he broke "35 or so" bones, but, miraculously, "It just missed every vertebra, didn't hit any organs, didn't hit my brain, didn't swell, nothing like that." A warning for the squeamish or anyone who just ate, Renner also revealed "My eye did pop out, that's weird. But I got pretty lucky that none of my organs got messed up. It pierced my liver but that wasn't dangerous." As for the broken bones, "We kept discovering them as we were going along. It went from critical order, like, priority of what I'm going to die from or not. And then six weeks later, I'm finding another break and another break and another break."
Renner says that, though he's putting on a lighthearted front, "I promise you I'm in a ton of pain."