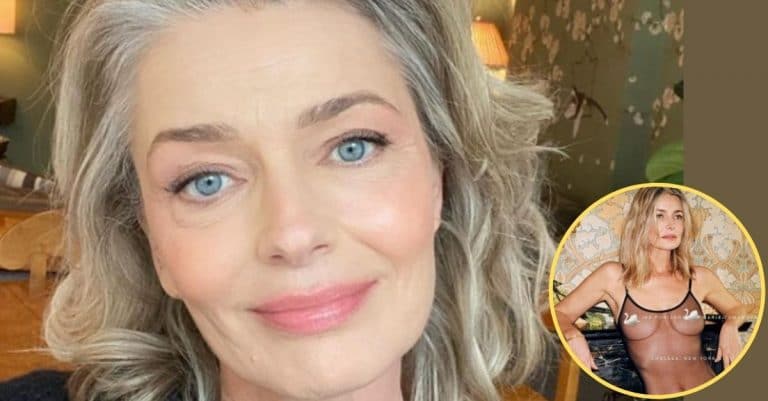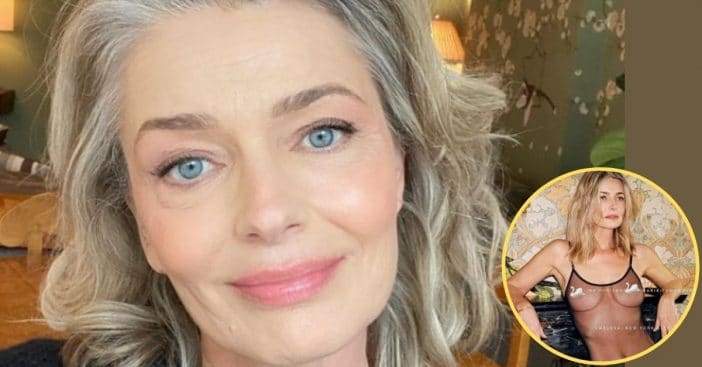 Paulina Porizkova is one of the many proving age is just a number as she goes full frontal nude for Vogue Czechoslovakia. It's been 40 years since the model landed her first Vogue cover and she's celebrating the milestone by sharing the jaw-dropping photo to her own social media. The photo shows the model with shoulder-length hair in a sheer, one-piece bodysuit.
Emojis were placed in front of her private areas. "Exactly 40 years after my very first (German) Vogue cover at the age of sixteen, here is a new one. Full frontal nude, at 56, on Vogue CZ," she writes. "I can't wait to share the inside pages as well, this was one of the most fun and playful photos shoots I have done- possibly in my life. For you peeps who have a problem with the lack of coverup- you can peruse the pages fully dressed."
Paulina Porizkova goes full frontal nude to show aging does not equal covering up
View this post on Instagram
Vogue CS also shared the photo on their official Instagram page, explaining that the issue the model is covering is "dedicated to time." The outlet further explains, "It is neither anti-age nor we want to talk about aging. We do not perceive time as an enemy, but as the only true lifelong companion. We seek the beauty of maturation in every moment of human life. We celebrate flowers in a rage even when they fade."
RELATED: Paulina Porizkova Responds To Criticism On Instagram Lingerie Photos
View this post on Instagram
Porizkova recently addressed the concept of aging as well, additionally addressing critics who took issue with her exposing herself in her 50s. "In my 20s, I was celebrated for showing up in lingerie. I was getting a lot of money for it and everybody loved me," Porizkova says back on The Tamron Hall Show. "In my 50s, I still think I look pretty good in lingerie, but the reaction is reviled, obviously not by everybody, but yeah, there's a fair amount of backlash."
View this post on Instagram
She continues, "I think it's that when you get older when there's a certain sort of invisible boundary that happens in maybe your mid-40s where you, I guess you don't look fertile anymore, it's a menopausal thing."
View this post on Instagram
"And maybe it's because you're starting to look a little like people's mom, that sexy is not allowed. You're allowed to be beautiful, you're allowed to be handsome, you're allowed to be present, you're allowed to be shocking or eye opening, but you are not allowed to be sexy."
View this post on Instagram
The model has been honest with her following, detailing a procedure she underwent called a plasma pen treatment. This helps keep the skin firmer and wrinkle-free. Aside from that, she's been nothing but both body and aging positive for her whole fanbase to see, including critics!