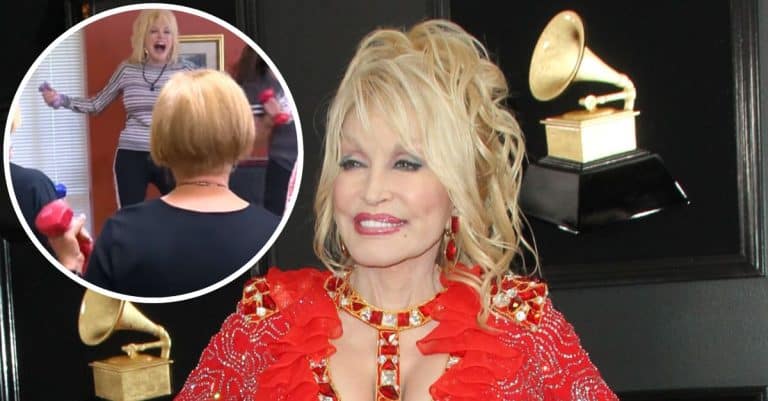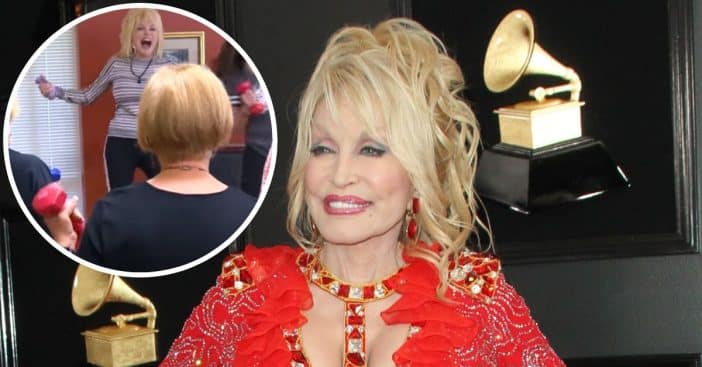 A group of seniors attending their regular exercise and quilting classes received the surprise of their life when Dolly Parton visited them. The country music legend made an appearance at a ceremony held to rename the Sevier County Senior Center in Sevierville, Tennessee.
Parton was present at the ceremony to honor her deceased parents and show her support for the senior community, encouraging them to continue living an active lifestyle.
Dolly Parton had a swell time at the Sevier County Senior Center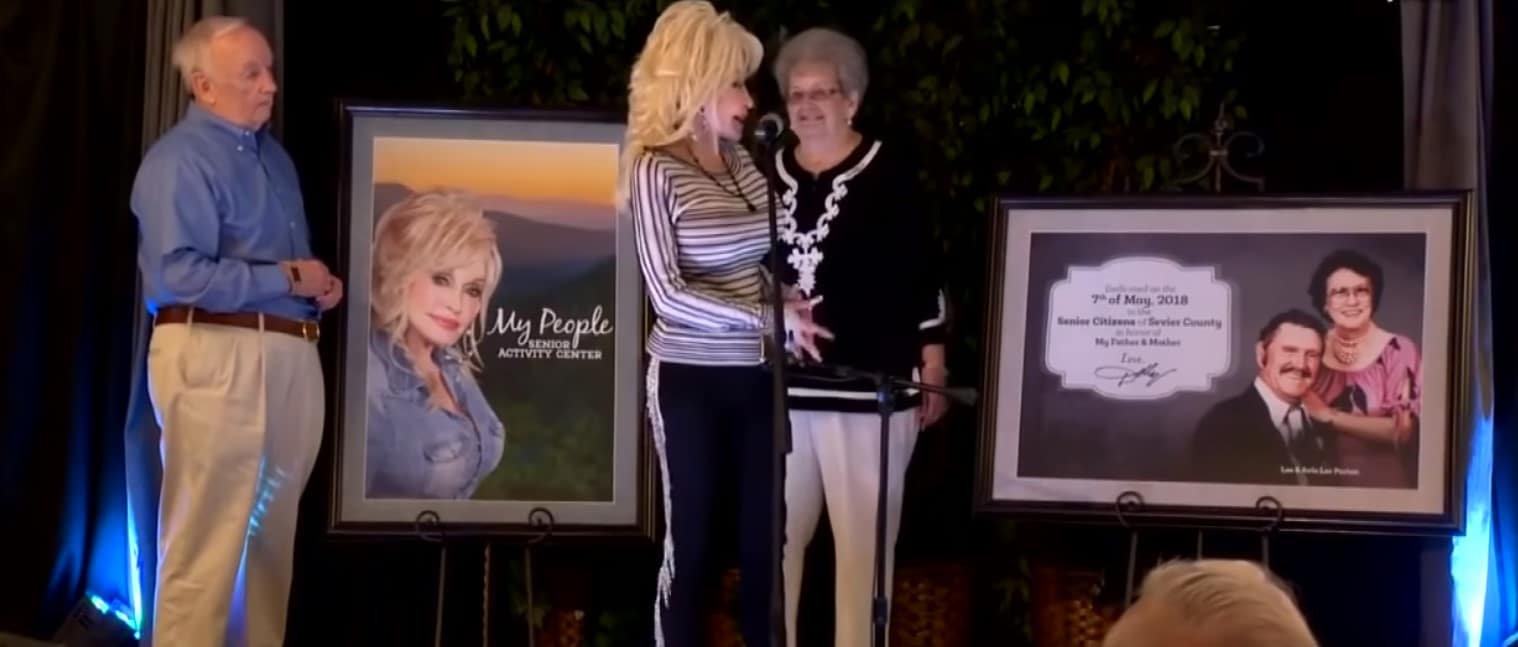 During her tour of the center, Parton took the time to admire the quilts being made in one of the rooms and expressed her desire to sew with the ladies there someday. She also visited the woodworking table, where she was impressed by the creative works of art made by local craftsmen.
However, the most memorable part of her visit was when she dropped into an exercise class unannounced, much to the delight of the attendees who gave her a warm welcome. Parton picked up a set of dumbbells and joined in on the workout and even did a few hip thrusts with the instructor. The spontaneous and lively moment was undoubtedly entertaining for everyone involved and demonstrated Parton's commitment to physical fitness and active living.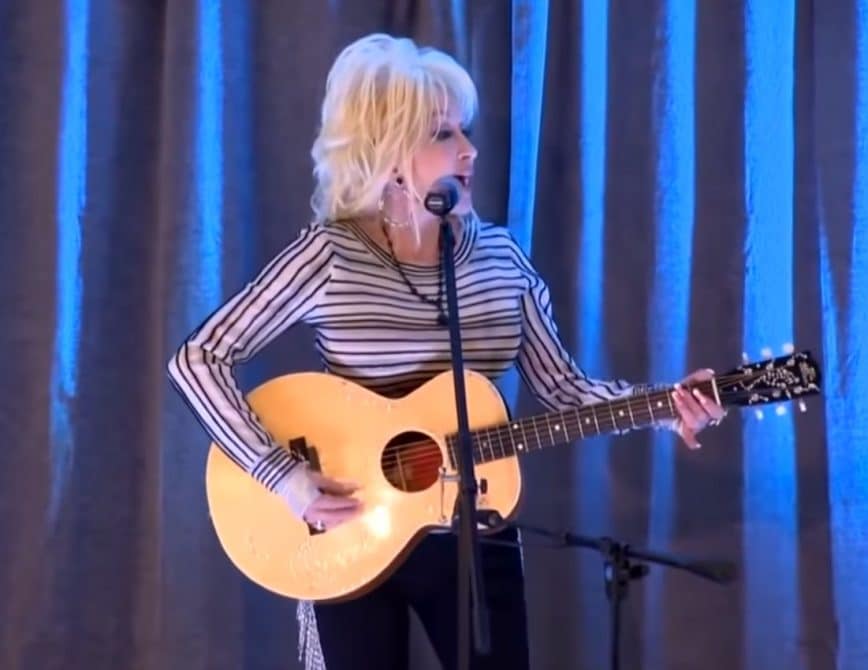 The country musician created a fun-filled atmosphere
While at the center, the singer took the stage in the cafeteria to address over 100 visitors who had gathered for the renaming ceremony. "I am so excited to be part of this today. Of course, you know I'm a senior, too. When I was over in Sevier County High School, I couldn't wait to be a senior, and now that I'm in my second childhood, I'm a senior again," Parton joked. "Anyways, I saw one of my old boyfriends from high school. He said, 'Dolly, you look like a million dollars.' I said, 'Well, thank you. That's just about how much it's cost to make me look like this.'"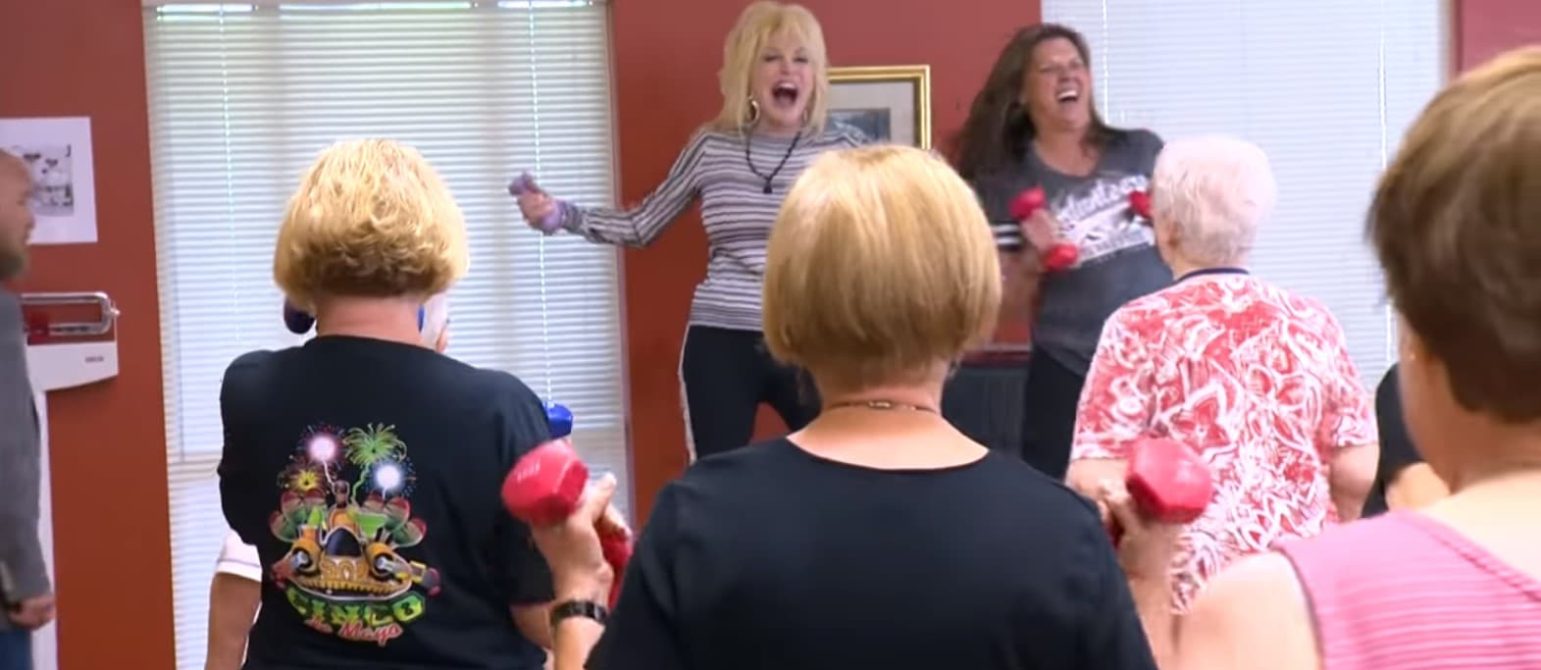 Parton concluded that she felt so good to be at the event with her people. "Anyway, I'm so honored and so proud to be here, and I want to thank everybody that's had a part in this, and for years. I talked about my brothers and my sisters, my mom and dad, and my aunts, uncles, cousins, and I call them my people," Parton explained. "Now, of course, when I started Dollywood and the employees there, I thought of them as my family, and they became my people, and of course when we … actually got involved in the fires up here in the heart of the Smokies, we call that My People. So I was just thinking, you know, I'm looking out at you, and I think you are, all of you, you're my people, and this is great, and I'm so proud and so honored that I'm a Smoky Mountain girl, and I'm so proud of my home, and I'm so proud of my family."