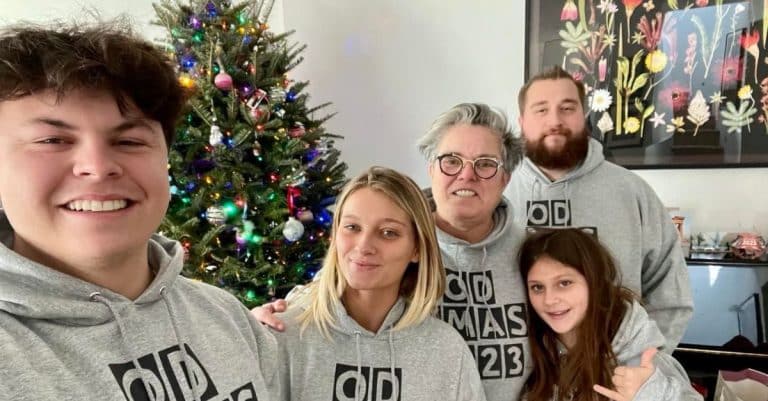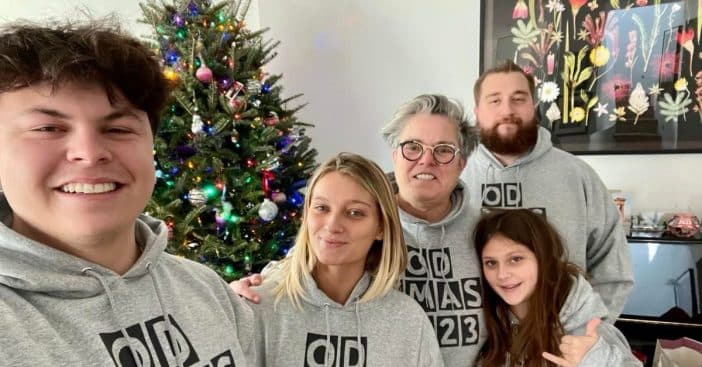 Actress Rosie O'Donnell is popular for her talents as a comedian and TV host, and for her guest appearances on shows like Spin City, Will & Grace and Nip/Tuck. On top of that, she also started her own talk show The Rosie O'Donnell Show, which was broadcast between June 10, 1996, and May 22, 2002. Aside from her successful career on the small screen, the 60-year-old takes pride in being a mother to her five adopted kids, Parker, Chelsea, Blake, Vivienne, and Dakota.
Rosie began her journey into motherhood after adopting eldest child, Parker O'Donnell, in 1995 while still with her then-girlfriend, Kelli Carpenter. The ex-couple also welcomed daughter Chelsea in 1997, followed by Blake in 1999 and Vivienne, who was born through artificial insemination in 2002. Rosie and Carpenter tied the knot in 2004, but separated that same year. She found love again in 2012 when she met Michelle Rounds. The couple adopted a fifth child, Dakota, in 2013 after their wedding. The union was, however, short-lived as they divorced in 2015.
Rosie O'Donnell speaks on her advocacy and adoption journey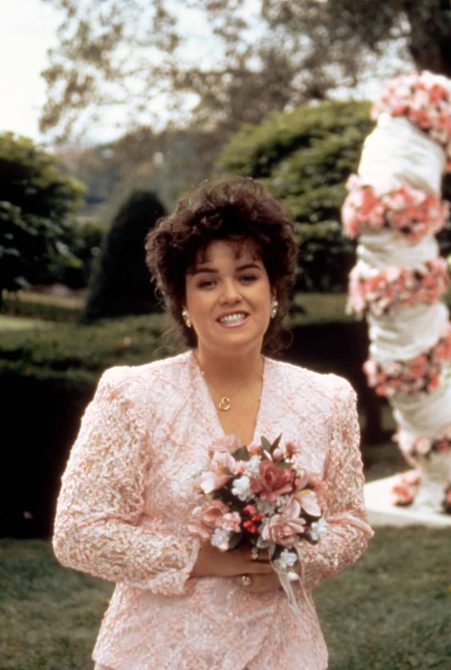 The actress made a public announcement about her sexual orientation two months before the end of her talk show in 2002. She revealed in a CNN interview with Larry King that her reason for coming out of the closet was to allow other gay people freedom to do so and to create awareness of the challenges of adoption by members of the LGBTQ community, especially in Florida after being denied the opportunity to adopt a child she practically raised.
"I never in my life had been persecuted against for being a gay person, although I do understand that gay people go through that on a constant and daily basis. It was not at all my reality," she claimed. "When I was not allowed to adopt a foster child I had raised in my home for 16 months, a child who had been in the system since she was a baby, who had been in 20 other homes and had never been able to stay, when the state of Florida said to me, 'You are unworthy because you're gay,' I said it is time for me to stand up and say this law is wrong. And that's why I did it."
Meet Rosie O'Donnell's five children:
Parker Jaren O'Donnell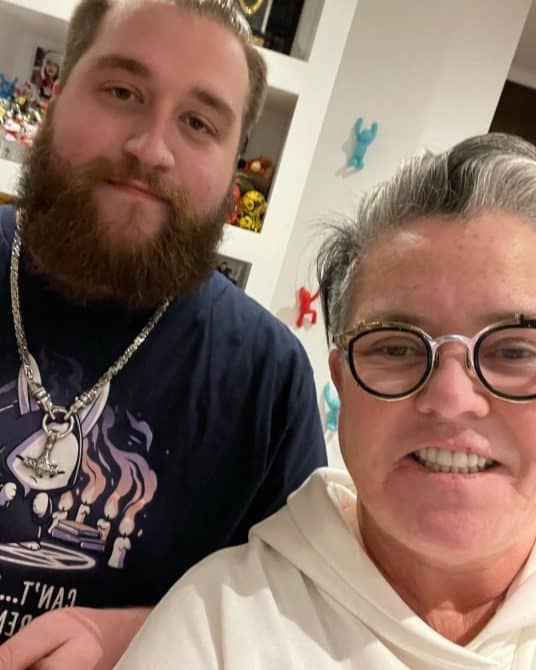 Rosie adopted her first child, Parker, shortly after he was born on May 25, 1995, When he was 27, Parker decided to move away from the glamor of Hollywood he enjoyed as a child by choosing to join the Marines, which was against his mother's wish. After some persuasion, she reluctantly agreed and Parker enrolled at the Valley Forge Military Academy and is currently a part of the Marine Corps.
In a 2011 interview with Access Hollywood, Rosie revealed that she had been finally convinced to let her son attend military school. "He chose on his own. He actually begged to go to a military academy. And I was, like, two years of 'No way,'" she told the news outlet. "Truth is, since he was a little boy, that's his area of interest. The same way I love [Barbra] Streisand and entertainment, he can tell you any general in any war, what kind of tanks they had, what the battles were like. So I finally gave in and, truthfully, he's excelling and he's very happy."
Parker is a devoted husband to Hannah, his wife of eight years. O'Donnell shared a sweet picture of the couple in October 2021 which she captioned, "Happy 7th anniversary to parker n Hannah #kidsgrownup."
Chelsea Belle O'Donnell
Chelsea was born on Sept. 20, 1997, and adopted by O'Donnell and Carpenter when she was a baby. The relationship between the mother and child has not been a very smooth one as they were estranged on and off throughout Chelsea's teenage and early adulthood years.
O'Donnell announced in August 2015, that Chelsea had gone missing from their New York home. She was found a week later and subsequently moved to Wisconsin to live with her birth mother, Deanna Micoley. Cindi Berger, O'Donnell's publicist, in a statement to People revealed that "Chelsea made a decision when she turned 18 that she wanted to go to her birth mother. This was her choice."
However, Chelsea shed more light on her relationship with O'Donnell in a 2017 on-air interview with Inside Edition. "Growing up, I never really got along with her [O'Donnell], and then once she kicked me out, I was just kind of done," she revealed. "I miss the rest of my family a lot but I think there is some much-needed space between me and Rosie. It's been nice having that."
The following year, the actress reconnected with Chelsea after her boyfriend, Jacob Bourassa, shared a picture of her sonogram on Facebook. Rosie was excited at the news of becoming a grandparent for the first time, thus she announced the birth of her granddaughter, Skylar, via Twitter. "My daughter chels – jake – and Skylar Rose, my first grandchild !!! #love #life #NANA," O'Donnell posted along with a picture of Chelsea and Skylar in the hospital.
Chelsea is currently a mother to two other girls: Riley, who was born in January 2021, and Avery Lynn in February 2022.
Blake Christopher O'Donnell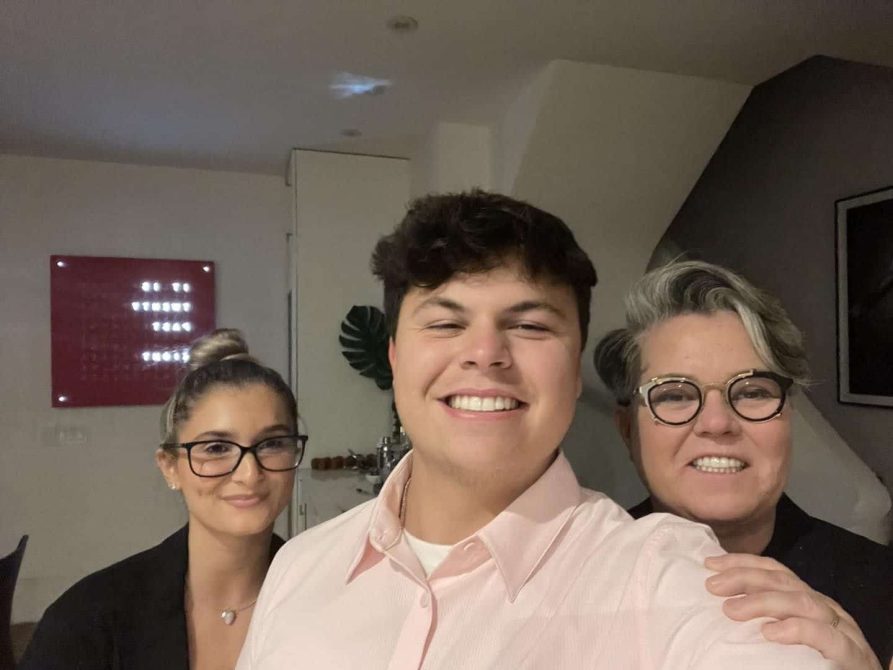 Blake is O'Donnell's youngest son and was born on Dec. 5, 1999. He was the third child adopted by O'Donnell and Carpenter during their relationship. The 23-year-old attended Marist College in New York. The actress announced the start of his college life on Twitter in 2018. "Dropped off my boy at college. Hard to believe," she tweeted.
Blake proposed to his girlfriend Theresa Garofalow in 2019 during a Broadway performance of The Phantom of the Opera, and O'Donnell took to Instagram to announce her son's engagement. "Last night — my son blake asked his gf Teresa to marry him — and she said yes !!! the crowd clapped — and Hillary Clinton was there," she wrote alongside a picture of Blake down on one knee in the theater aisle plus a snap of Hillary Clinton smiling with the newly engaged couple. "I cried all through phantom of the opera – wishing my mom was here to see it all #love #family ❤️❤️❤."
The 23-year-old leads a very private off-social media except for occasional appearances on his mom's pages.
️Vivienne Rose O'Donnell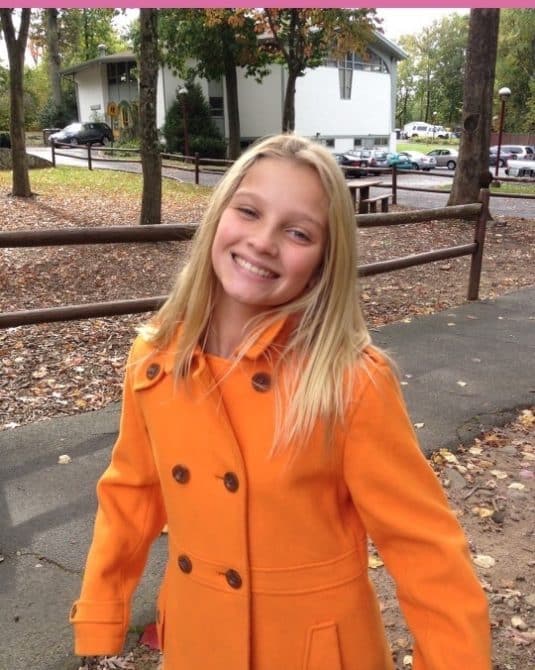 Vivienne was born on November 29, 2002. The 20-year-old finished high school in 2021 and is currently enrolled at the University of Delaware. The actress, who could not contain her joy over Vivienne's achievement, shared a congratulatory post on Instagram. "Vivi and Jackie – as Vivi graduates from hs – hard to believe- I'm so proud of u honey – u r a wonderful young woman #vivi #graduation #love," O'Donnell wrote.
Vivienne made headlines early this year when she disclosed to her followers on TikTok that her upbringing was not "normal." "I love all these comments about how Rosie kept my life 'normal.' No offense, Mom, that never happened," she revealed. "She just didn't really inform us, for really anything."
Dakota O'Donnell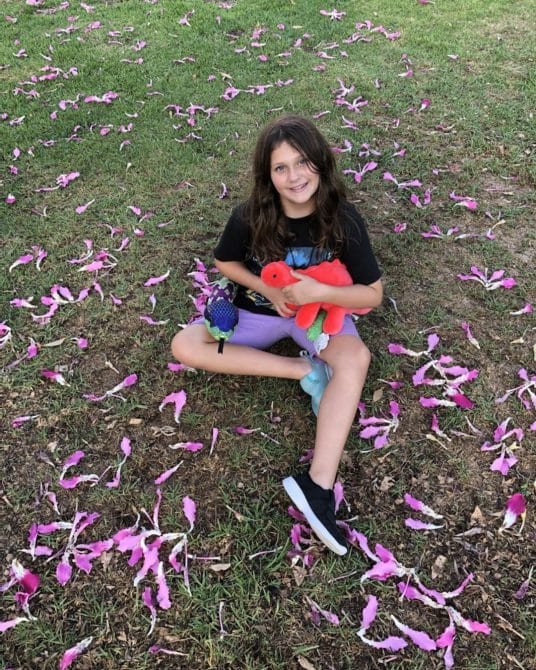 O'Donnell adopted Dakota, who was born on January 5, 2013. She announced the arrival of the child on Twitter. "We r thrilled to announce the arrival of r daughter Dakota – #withloveandthanks – AMEN."
As the youngest of O'Donnell's children, Dakota is autistic. The mother-of-five revealed her daughter's condition for the first time in a statement to PEOPLE this year. "I didn't want Dakota to feel shame about her diagnosis. I have told her from the start that autism is her superpower," O'Donnell told the news outlet. "I am learning to have compassion much deeper than I ever did. To really listen and communicate in a way I never had to with my other kids. The sense of vulnerability that comes with having a kid with autism has been a gift to me. She teaches me."
She also recalled the emotional moment when Dakota requested to meet her biological mother. "We're in contact, so Dakota gets on FaceTime and says, 'Are you the lady whose tummy I was in? I just wanted you to know I'm the kid that was in there, and when I got born, my mommy held me and I squeezed her pinkie, and I am with her. So I just want to let you know that's what happened to me. Bye,' she said.
"I was in tears as was her birth mom," Rosie wrote. "That's a pretty intense, complex, emotional thing for a little girl to put together."