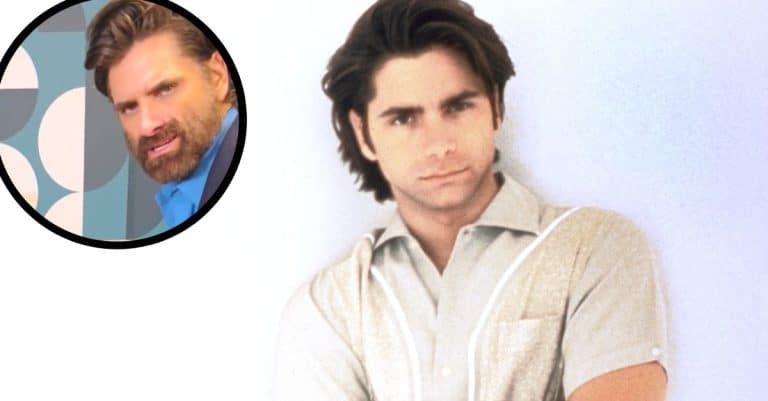 Everywhere John Stamos looks, the Full House theme song is playing. Though he is also a musician by profession, Stamos makes a point of appearing fed up with the iconic track, "Everywhere You Look." He showed exaggerated frustration on two separate occasions recently, imploring Full House fanatics to "have mercy" already.
Film and television composer Jesse Frederick co-wrote "Everywhere You Look" with writing partner Bennett Salvay and series creator Jeff Franklin. Versions of the lyrical song and instrumental version are used in the opening and closing credits, usually shortened but not enough to cut out the most iconic parts. It's those memorable lyrics that Stamos has had played at him multiple times and that he reacted to in ways to subvert expectations.
John Stamos says "shut the f—" up to the "Full House" theme song
View this post on Instagram
The stars collided in a recent video featuring Stamos with Drake & Josh alum Josh Peck. Peck shared a March 26 video of the two driving around in San Francisco, California, which Today emphasizes is where Full House takes place. Peck, 36, sang, "What ever happened to predictability?" But, contrary to what others might have predicted, Stamos did not channel his musical experience and continue the track. Instead, he fired back, "Shut up. Shut the f— up." What would Elvis think of such a reaction?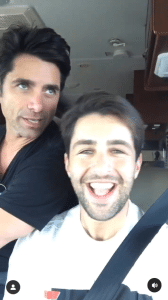 "We were driving through San Francisco and I couldn't help myself," shared Peck in the post's captions. Text within the video itself further reads, "He probably gets this a lot." He's quite right about that and would be proven right again in the near future. But in the meantime, fans were rolling with laughter in the comments section, sharing laughing emojis or finishing the lyrics for the pair.
Stamos shut down the "Full House" theme song before it could get going
Never gets old, right @Johnstamos? 😂 #ThatsMyJam pic.twitter.com/in2ZNsX0n6

— The Tonight Show (@FallonTonight) March 26, 2023
In a way, the title sequence and theme song for Full House became the standard in wholesome sitcom openings. The show premiered in the late '80s, so it didn't quite create the blueprint, but it is a format that most people remember and mimic when thinking about the genre, complete with a sweet, happy rundown of the cast each season.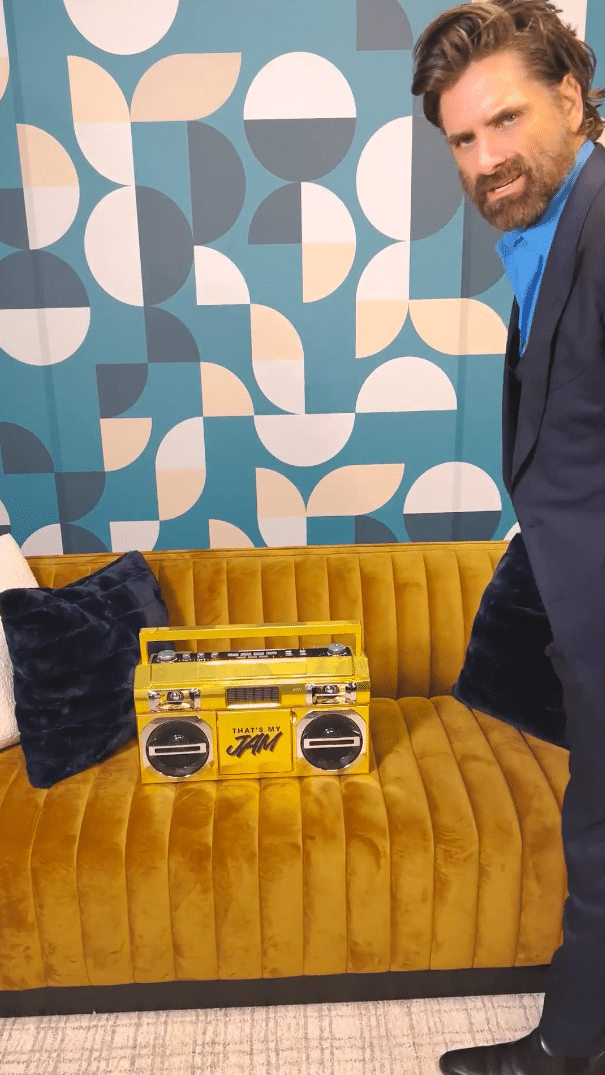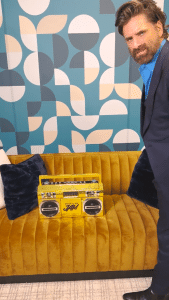 Stamos was having none of it when he was advertising his March 28 appearance on Jimmy Fallon's That's My Jam. A recent promotional video introduced the episode's guests while playing the Full House theme song; but when the camera showed Stamos, he walked up to the boombox, shut off the music, and gave the camera an exaggeratedly disgusted look. Yep, he definitely gets that a lot.