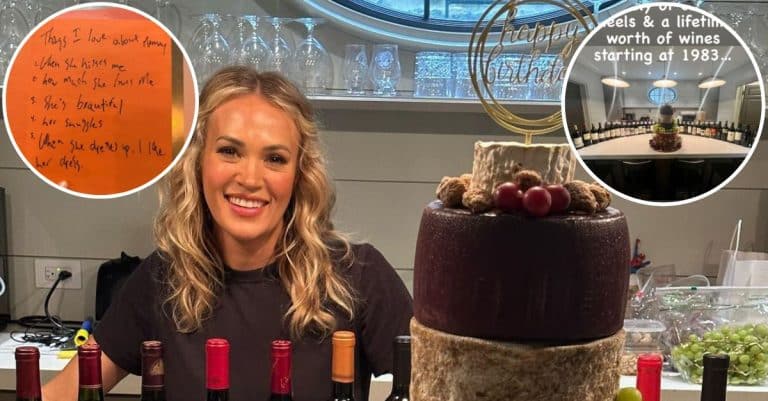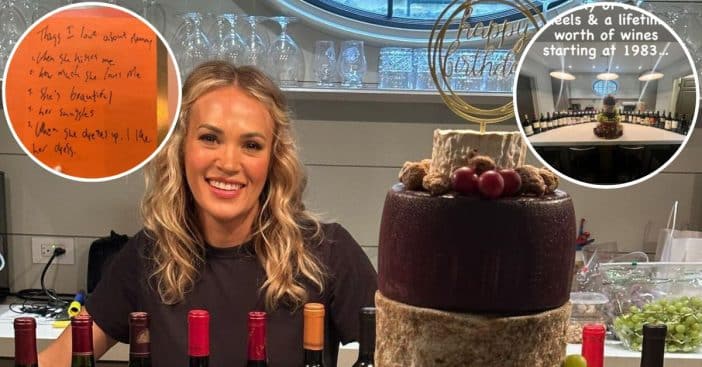 It is always heartwarming to see children express their love and appreciation for their parents. Recently, Carrie Underwood's two sons have a lot of love and admiration for their mom on her special day as they gifted her with two handmade cards.
The "Denim & Rhinestones" singer took to her Instagram to share photos of the sweet cards on her Instagram Stories. "4 Things Isaiah loves about me," she captioned the 8-year-old's note in which the boy wrote. "4 Things I Love about Mommy! I love her snuggles, I love her kisses, I love her singing and most of all I love her love!" which was decorated with 3 heart emojis and a big exclamation mark.
Carrie Underwood shares more birthday tributes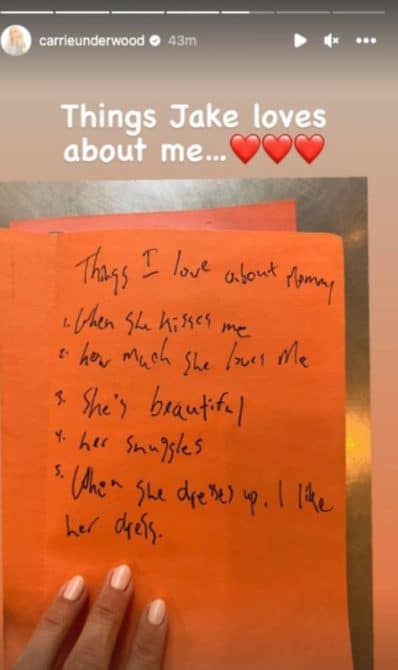 The 40-year-old also posted photos of her birthday cake tower which was totally made of cheese wheels and a bunch of wines, featuring a "Happy Birthday" topping. "For size context… I believe this is about 70 lbs. of cheese!" the mother of two captioned the post.
Earlier in the morning, Underwood shared how she started her birthday with a photo of an omelet, raspberries, and a slice of toast meal on a plate. "Breakfast in bed…," she captioned the post. Her husband, Mike Fisher also shared a birthday tribute to his wife via Instagram. "Happy birthday babe!! The boys and I love you so much!! #happybirthday," he wrote alongside a photo of Underwood posing with her five-tier birthday cake.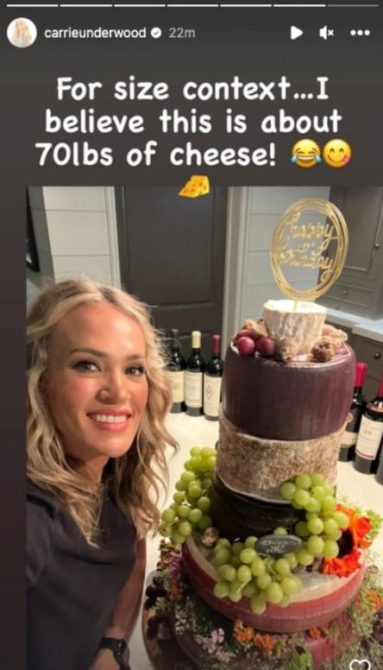 Carrie Underwood releases a new song on her birthday
The eight-time Grammy Awards winner treated her fans to a new song, "Out of That Truck," for her birthday. "Had some fun in the studio recently and for my birthday, I wanted to share my new song 'Out of That Truck' with all of you!" Underwood wrote in the post.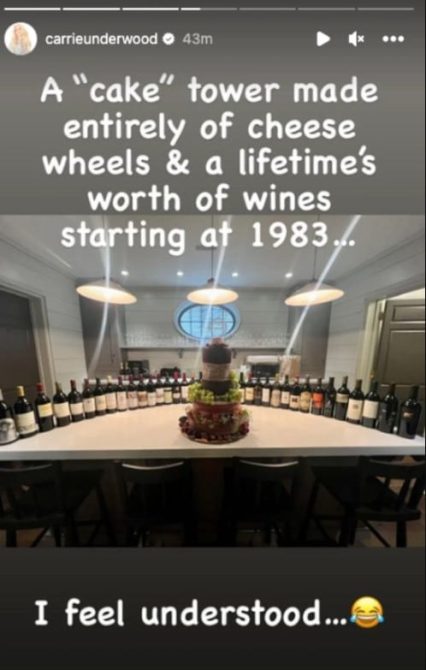 The singer also shared behind-the-scenes footage of the recording process, where she revealed the inspiration behind the song. "It was like having this memory, [a] nostalgic kind of song, where it's like you kind of can't get over somebody," she said, "but it's because of all the physical marks that you left in a space, being the truck."