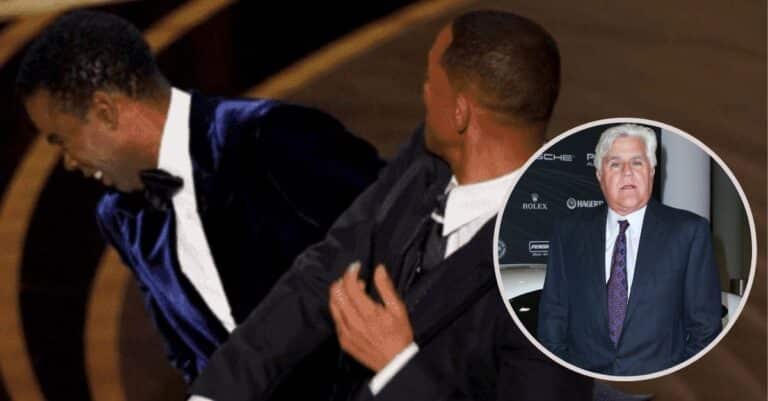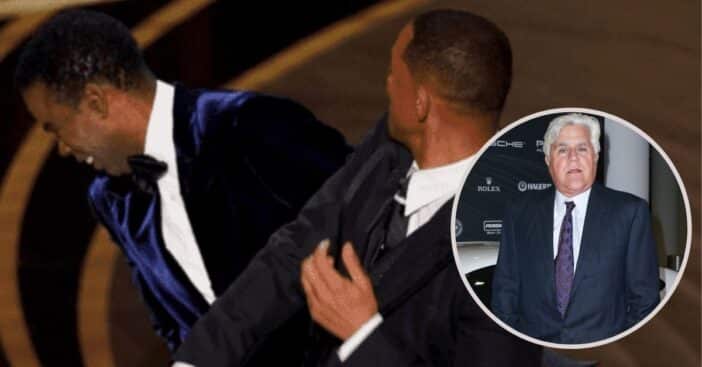 Jay Leno has offered up his comments on Will Smith's Oscar slap controversy, calling it "disturbing." He spoke with the Palm Beach Daily News after a local comedy show, saying, "To me, the thing that's most disturbing wasn't the slap, because he was kind of smirking after he slapped [Rock]. It was the yelling of the obscenities. Then you go, 'Whoa, what's going on here?' This is real anger."
In the same breath, Leno also called Smith a "good guy." Leno also reacted to the Academy of Motion Picture Arts and Sciences' statement that they released following the slap.
Jay Leno thinks Will Smith's slap at the Oscars was "disturbing"
The original statement from the Academy said that they "officially started a formal review around the incident and will explore further action and consequences in accordance with our Bylaws, Standards of Conduct and California law."
To that, Leno said, "What are you investigating? It had to be the most recorded assault in history. I saw the back of his shoe, I saw Chris's ear. There were so many cameras on this incident. What are you investigating? I know sometimes things are just what they appear to be."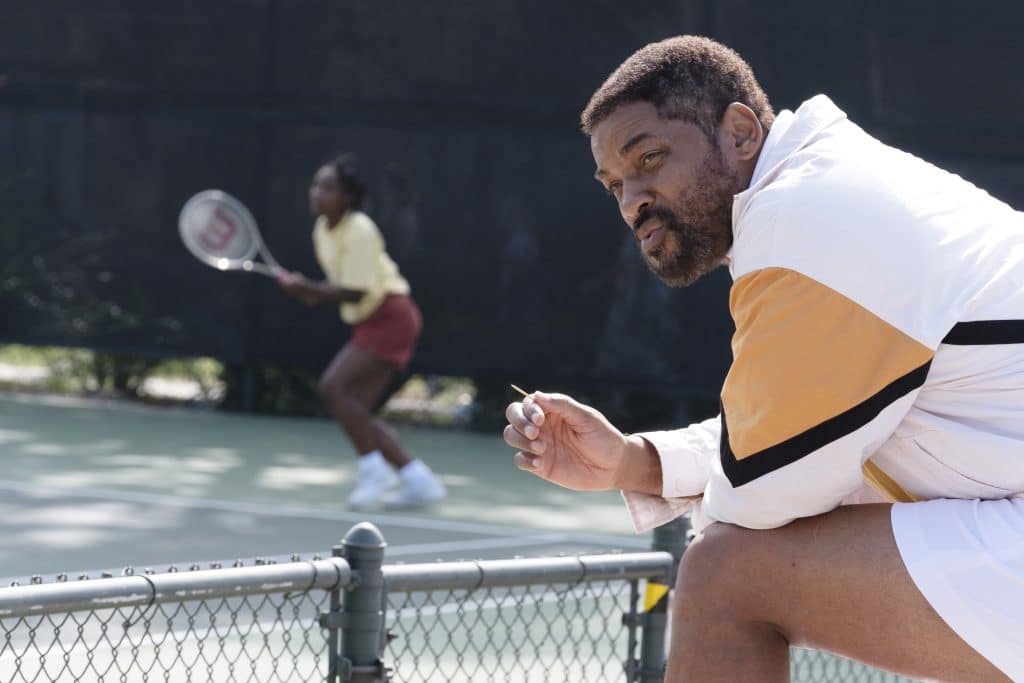 Since the incident, Smith has publicly apologized to Chris Rock, resigned from the Academy, and has since been banned from the Oscars for the next ten years. Smith claims that he "reacted emotionally" because the "joke about Jada's medical condition was too much for me to bear." Despite the incident, Smith still won Best Actor for his role in the film King Richard, and has not had his win revoked by the Academy, although some celebrities have been calling for it.
When Smith resigned from the Academy, he called his behavior "shocking, painful and inexcusable." He continued, "The list of those I have hurt is long and includes Chris, his family, many of my dear friends and loved ones, all those in attendance, and global audiences at home. I betrayed the trust of the Academy," he said. "I deprived other nominees and winners of their opportunity to celebrate and be celebrated for their extraordinary work. I am heartbroken. I want to put the focus back on those who deserve attention for their achievements and allow the Academy to get back to the incredible work it does to support creativity and artistry in film."