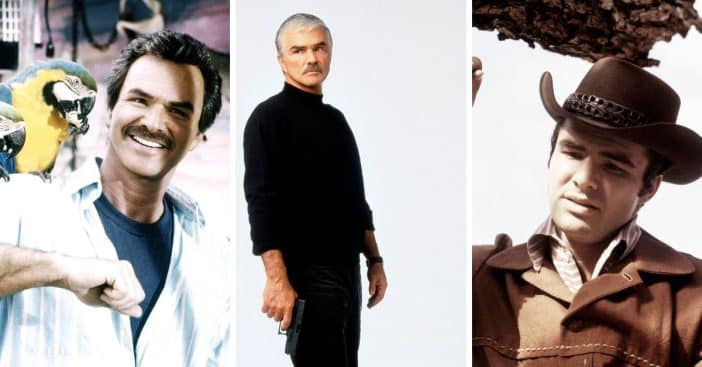 Burt Reynolds became a part of American pop culture in the '60s beginning with his breakthrough roles in TV shows like Gunsmoke and Dan August before exploding on the big screen in the '70s with such films as Deliverance, White Lightning, The Longest Yard, Smokey and the Bandit and Hooper. The multiple award-winning actor was so good-looking and was even once considered a sex symbol by viewers and fans.
Sadly, Burt died at the age of 82 in 2018 from a heart attack, however, he was said to have died happily by Oscar-winning writer and director Quentin Tarantino, who was working on a script with Burt before his passing. "The night he died, what he was doing before he passed on was he was running lines with his assistant," Tarantino said. "He was so happy. I can honestly say he died happy."
Let's see photos of Hollywood's most bankable star from way back.
Red Jacket
This famous red jacket photo of Burt wearing a neutral-colored cowboy hat, and staring away intently is one for the books (and was his attire for 1977's Smokey and the Bandit.
Smokin' cowboy
Burt looked absolutely sexy in this shirtless photo, wearing jean pants and his signature cowboy hat.
With Lori Nelson
This black and white picture of Burt and then-girlfriend Lori Nelson at a Hollywood party in the early '60s is adorable.
'Saturday Night Live'
Burt hosted a Saturday Night Live episode wearing jeans and a vinyl jacket.
Bare Burt
Here is another sultry shot of Burt shirtless, and armed with a charming smile.
Young, hot Burt
This black and white photo of Burt in his younger years is so simple yet hot. Again, he donned a cowboy hat, a sheer shirt left unbuttoned, and a pair of jean pants.
'The End' premiere
This photo from 1978 shows Burt at the premiere of The End in Los Angeles as he struts into the venue in a suit.
A toast in Miami
Burt makes a toast at the opening of his restaurant on Miami Beach in 1994.
Burt posed in a black suit onstage while holding his plaque for the Alpha Male award at the Spike TV Guys Choice Awards in 2013.
'Semi-Tough'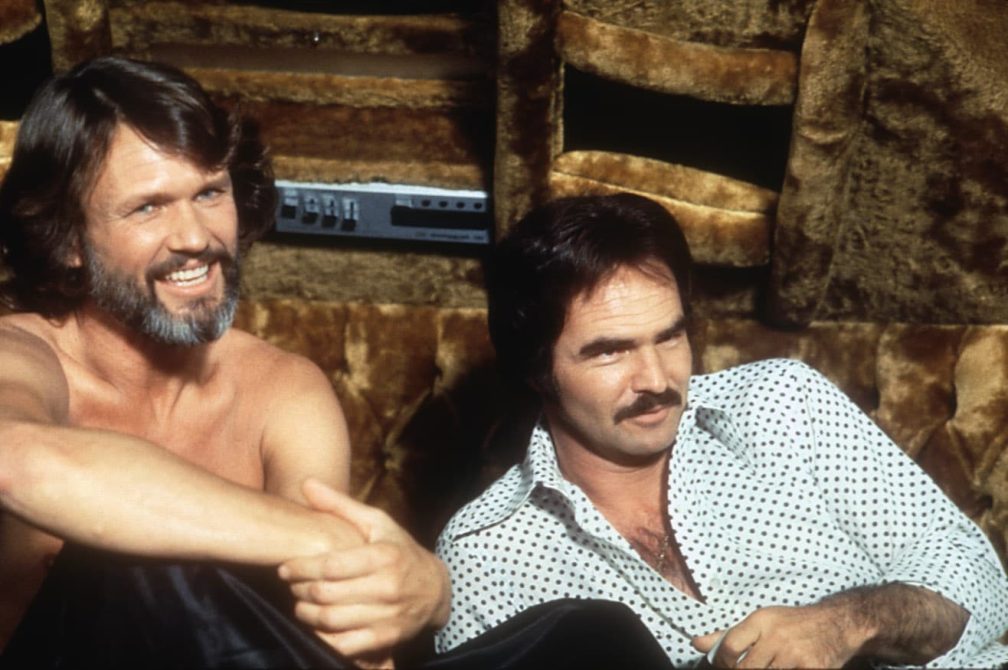 This photo is from a locker room scene with Burt's co-star, Kris Kristofferson in the movie Semi-Tough (1977).