It's been an amazing year for Jamie Lee Curtis as she won the award category of Female Actor in a Supporting Role for her acclaimed performance in Everything Everywhere All at Once at the 29th annual Screen Actors Guild Awards held in Los Angeles. The 64-year-old, who was overwhelmed with joy at the announcement of her name, pulled in co-star, Michelle Yeoh for a deep kiss which got the whole audience excited.
Speaking about the moment in an interview with Entertainment Tonight, Jamie revealed that she had a deep affection for the actress. "I kissed her? Did I really kiss her?" she asked rhetorically while speaking to the news outlet. "I love Michelle Yeoh. We love each other. We fell in love with each other. She's married. I met her husband in England, he's lovely. I also have a husband."
Jamie Lee Curtis says that she has a relationship with  other nominees and her costars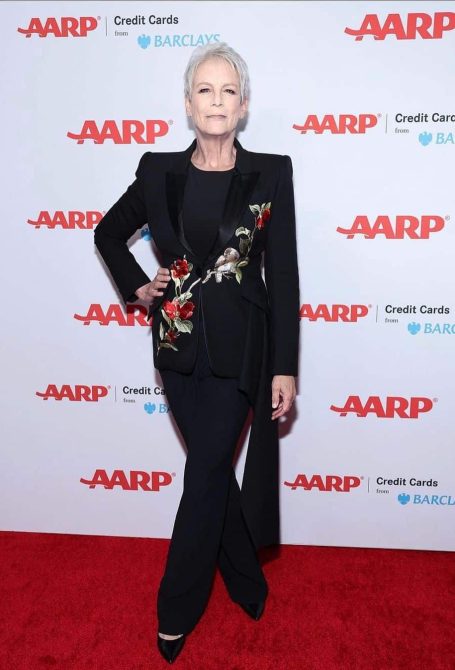 For the award category, Jamie competed against other amazing actresses like Angela Bassett, Kerry Condon, and Stephanie Hsu. She disclosed during her acceptance speech that they all have become friends even though they are competitors. "I wanted to acknowledge that the women with me have become my friends and I didn't know that was gonna happen," she said in the speech. "I knew Stephanie, of course, but I didn't know the rest of these women and we met over Zoom. We met in these panels and we met talking about each of our lives and our work and I've become friends with them."
"Like Huang has a little baby, she had a baby right before making that movie. Angela came with her daughter, just beautiful, grown teenaged daughter, who I thought, 'Oh, can you imagine having Angela Bassett as my mother as this force of beauty and strength in nature?'" Jamie mused. "And Kerry Condon,  we run at each other kind of like school girls. We've become friends and that is the nicest thing to take away, and I'm telling you this is lovely and heavy."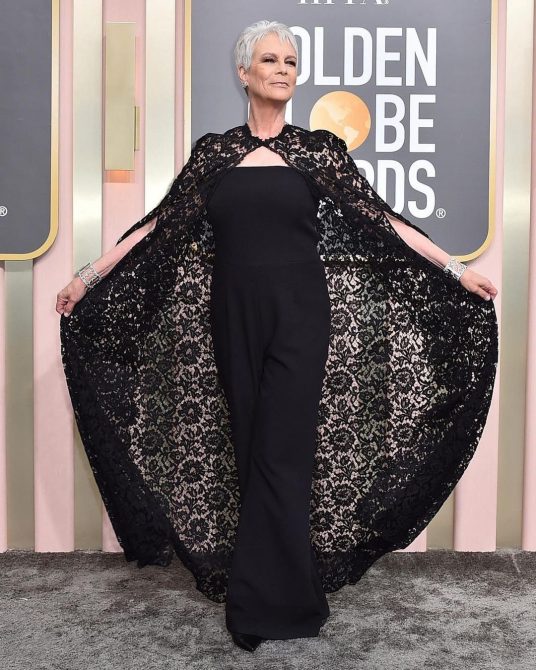 She expressed even more appreciation her costars on the Everything Everywhere All at Once project, who worked tirelessly to make the film a reality. "But the truth of the matter is, for me in the season of shiny things and all of this tremendous amount of attention, the nicest thing is that now I feel like I have girlfriends. There is a sisterhood for sure and on top of it, of course, my cast, who I love and who we've been with for three years together on this project."
Jamie Lee Curtis says she is proud to be a 'Nepo Baby'
The actress joked about being a Nepo Baby during her introduction at the event, which earned her applause from the audience. Born to Hollywood actors Tony Curtis and Janet Leigh, she revealed to the audience that she got her first acting credit at the age of 19 in Operation Petticoat, a TV series that did not last long. Jamie however revealed that although having famous parents made life easier, she nonetheless achieved her goals through dedication and hard work.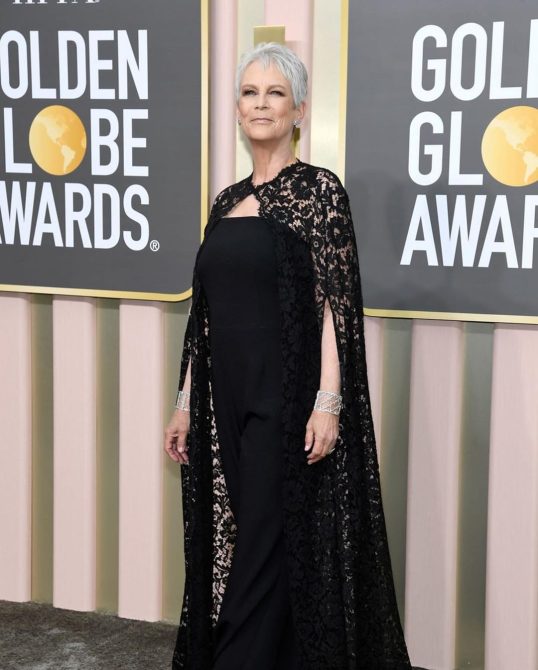 "I joke about it because it's the thing that people like to joke about. But the truth of the matter is, I've been doing this for a very long time and I've never worked for anybody I ever knew. I mean, I've only worked with strangers," she explained. "The truth of the matter is, obviously it was a help. Obviously, I know a lot about show off business. I'm not gonna pretend that there was no effect of having them as my parents. But I'm 64 years old, I've been an actress since I was 19."