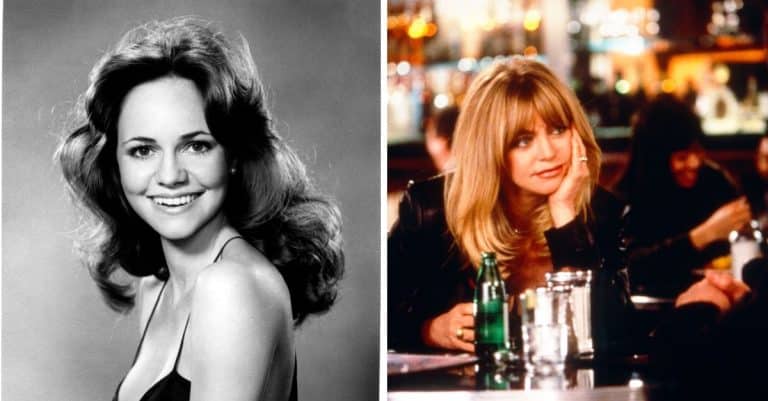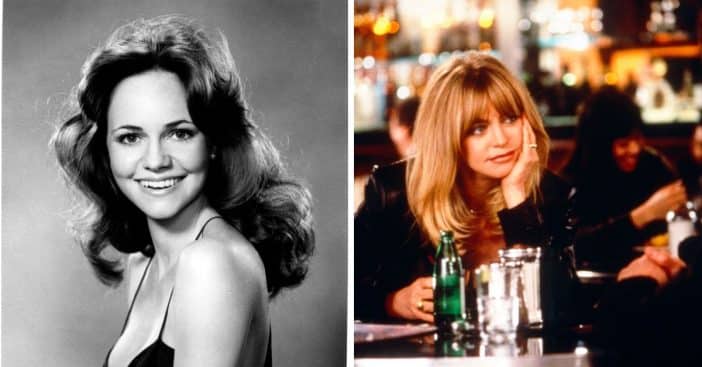 Hollywood has always been riddled with almost, what ifs and could have been and most times actors end up not recognizing iconic roles when given the opportunity thus they pass it up due to various reasons ranging from scheduling conflict, or simply a lack of understanding of the role.
Many A-list actors and actresses such as Sally Field, Matthew McConaughey, John Travolta, and Harrison Ford have all turned down roles in movies that later became commercial successes. Let's see the actors and movie roles they turned down.
Sally Field— 'The First Wives Club'
Sally field was one of the actresses approached to star in The First Wives Club. The actress revealed in an interview with PEOPLE that Goldie Hawn tried to persuade her to star in the 1996 comedy, but she turned it down. "Goldie really wanted me to do it," she told the news outlet. "Maybe it would have been fun, but they were all so musical, and I'm not."
However, Hawn starred alongside Bette Midler and Diane Keaton in the film, based on Olivia Goldsmith's 1992 novel of the same name, which centered on three divorcées who had an agreement to get back at their ex-husbands who had left them for younger women. The movie also starred Sarah Jessica Parker, Maggie Smith, Stockard Channing, Victor Garber, and Rob Reiner. Field claimed that it "wouldn't have been the same" with her. The movie was a commercial success making $181 million at the box office.
Matthew McConaughey— 'Titanic'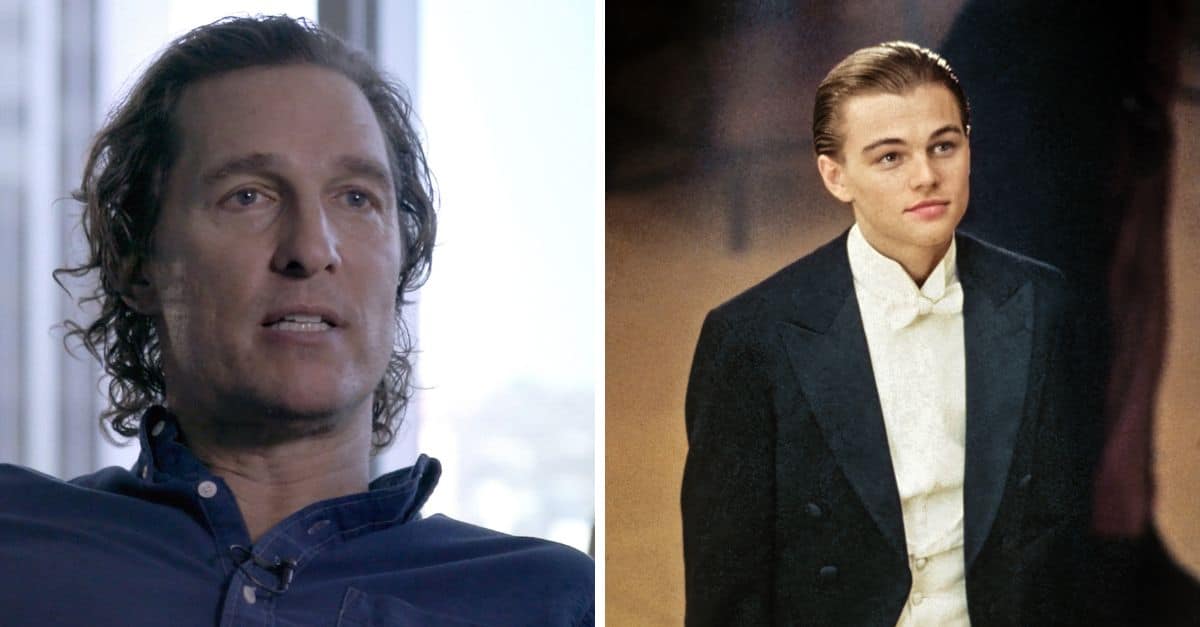 McConaughey revealed while making an appearance on Literally! with Rob Lowe in 2021 that he almost got a role on Titanic. "So I went and read with Kate Winslet [who starred as Rose] and it was not one of the auditions — they filmed it, so it was like into screen test time," he said. "After we left, you know, it was one of those ones where they, like, followed me and when we got outside they were like, 'That went great.' I mean, kind of like hugs. I really thought it was going to happen. It did not."
He also further explained that contrary to rumors, he didn't reject the offer to take part in the movie. "I asked [James] Cameron about this because the gossip over the years that I heard and would see written about me was that I had the [lead] role in 'Titanic' and turned it down," McConaughey revealed. "Not factual. I did not get offered that role."
Eventually, Titanic became the first movie to reach the billion-dollar mark and it is still the highest-grossing film of all time until the release of Avatar in 2009.
Gwyneth Paltrow— 'Titanic'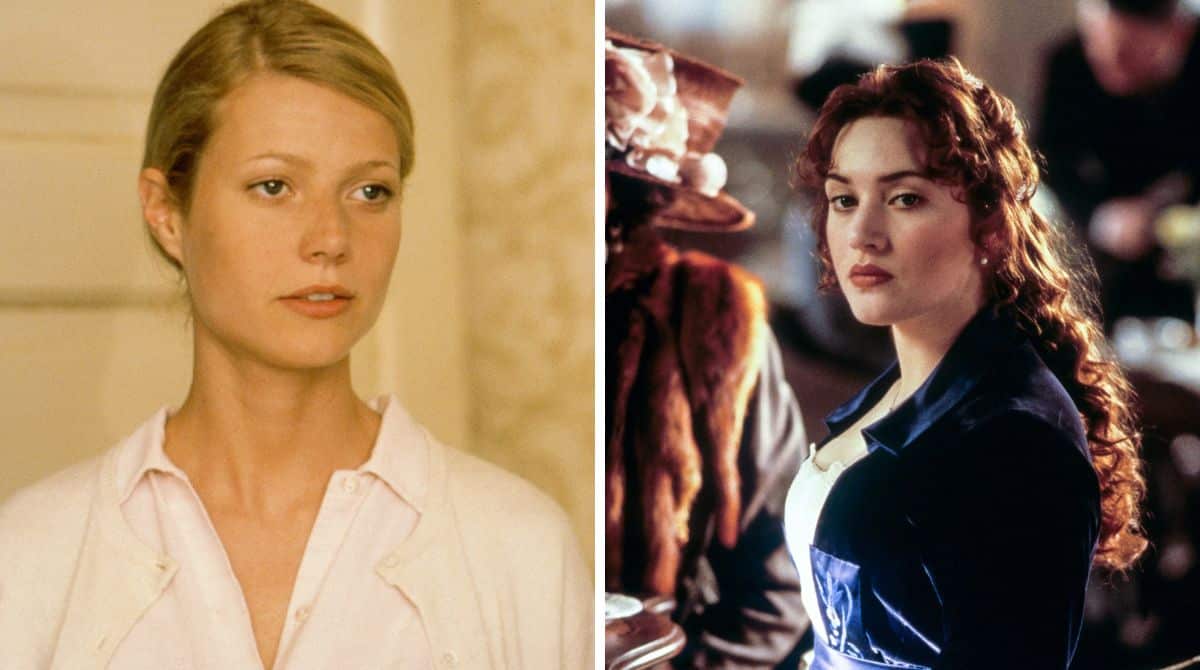 Titanic was one of the greatest movies of all time, making Kate Winslet and Leonardo DiCaprio into Hollywood superstars. However, before Winslet was considered for the role of Rose, Gwyneth Paltrow had first been approached for a place on the ill-fated ship.
In an interview with Howard Stern, the 50-year-old revealed that she rejected the offer because she felt it might not have been the best choice at that time. "I look back at the choices I've made and think, 'Why the hell did I say yes to that? And no to that?' And you know, you look at the big picture and think: There's a universal lesson here," Paltrow said. "What good is it to hold onto roles?"
John Travolta – 'Forrest Gump'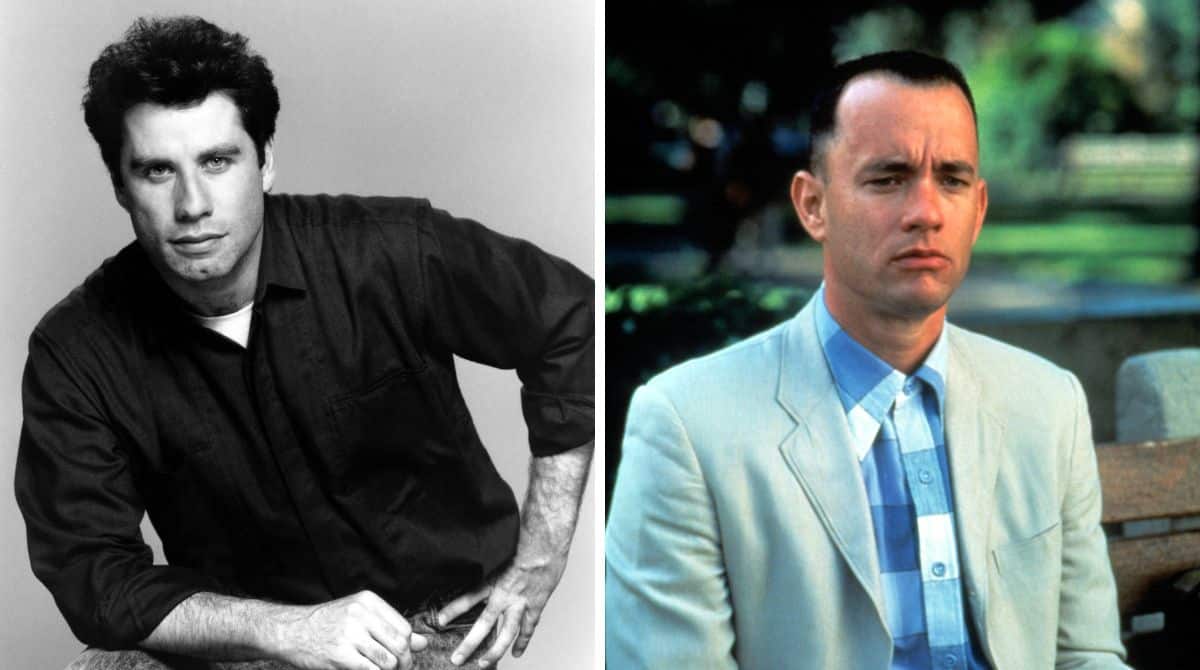 The actor had already played the lead in many popular films in the '70s like Grease and Saturday Night Fever, but by the 1990s, he needed a career resurgence after some commercial failures in the '80s. However, he was offered the role of Forrest Gump but he rejected it in favor of another project thus taking the role of Vincent Vega in Quentin Tarantino's movie, Pulp Fiction, a role which revitalized his career.
Travolta revealed in an interview with MTV in 2007 that he did not regret turning down the role. "No, because if I didn't do something Tom Hanks did, then I did something else that was equally interesting or fun," he said. "Or if I didn't do something Richard Gere did, I did something equally well. But I feel good about some I gave up because other careers were created."
Forest Gump did so well and won best picture while Hanks snagged himself an Academy Award in 1995 for the role.
Harrison Ford—  'Jurassic Park'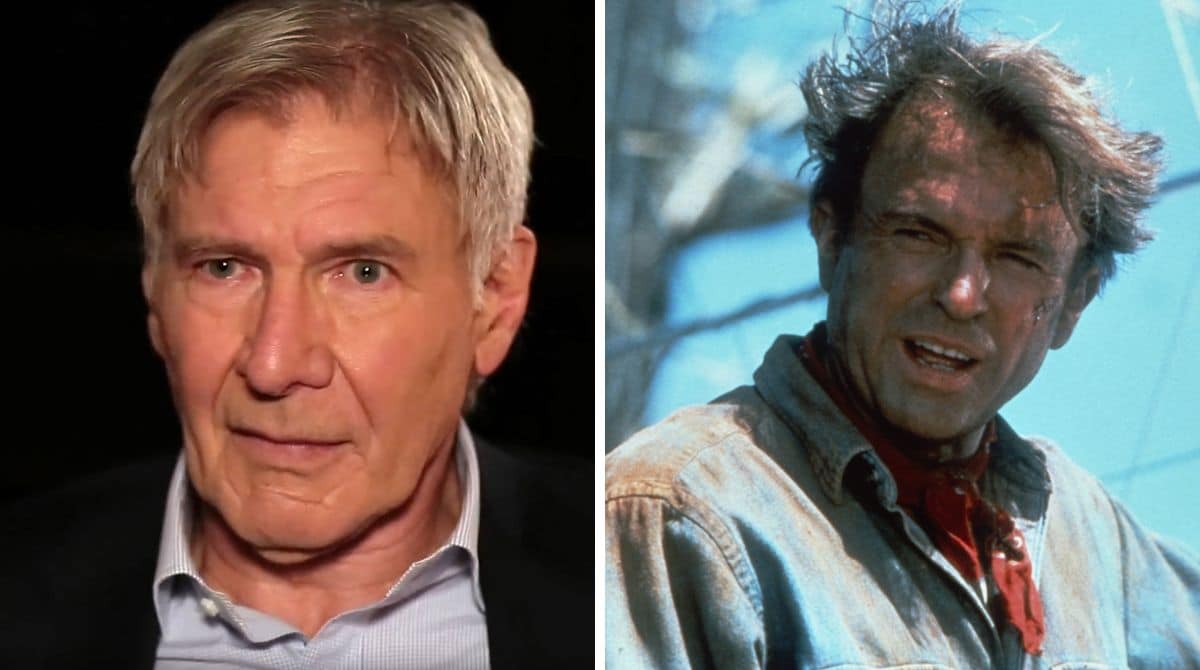 When movie director Steven Spielberg was sourcing actors for his film, Jurassic Park, he had already chosen Harrison Ford for the role of Dr. Alan Grant but he turned down the offer.
Little was known about Ford's connection with the movie until Spielberg made a revelation in 2011. At a Q&A following the 30th Anniversary screening of Raiders of the Lost Ark, Ford had made a joke that Spielberg only hires him to play Indiana Jones. In response to this, the director opened up that he had initially wanted the iconic actor for the role of the fictional Paleontologist. "I gotta correct this," he said. "Do you know who I offered Jurassic Park to? This guy. Alan Grant, I first offered to this guy."
Christina Applegate – 'Legally Blonde'
Christina Applegate also rejected the role of Elle Woods in Legally Blonde because she believed it was not the right career decision for her at the time. The 51-year-old disclosed to E! that she rejected the role because she was afraid of being typecast as a ditzy blonde after previously playing the role of Kelly Bundy in the sitcom, Married… With Children.
"The script came along my way and it was right after I had finished Married and it was, you know, a blonde who was, in that first script dimwitted but ends up going to Harvard," she explained ."It was just, I got scared. I got scared of kind of repeating myself. What a stupid move that was!"
The film went on to be a massive hit and launched Reese Witherspoon into a successful Hollywood career. However, Applegate further disclosed that she appreciates Witherspoon's delivery of the role."That's okay, you know what?" she added. "Reese deserved that and she did a much better job than I ever could, so that's her life, that's her path."
Jack Nicholson – 'The Godfather'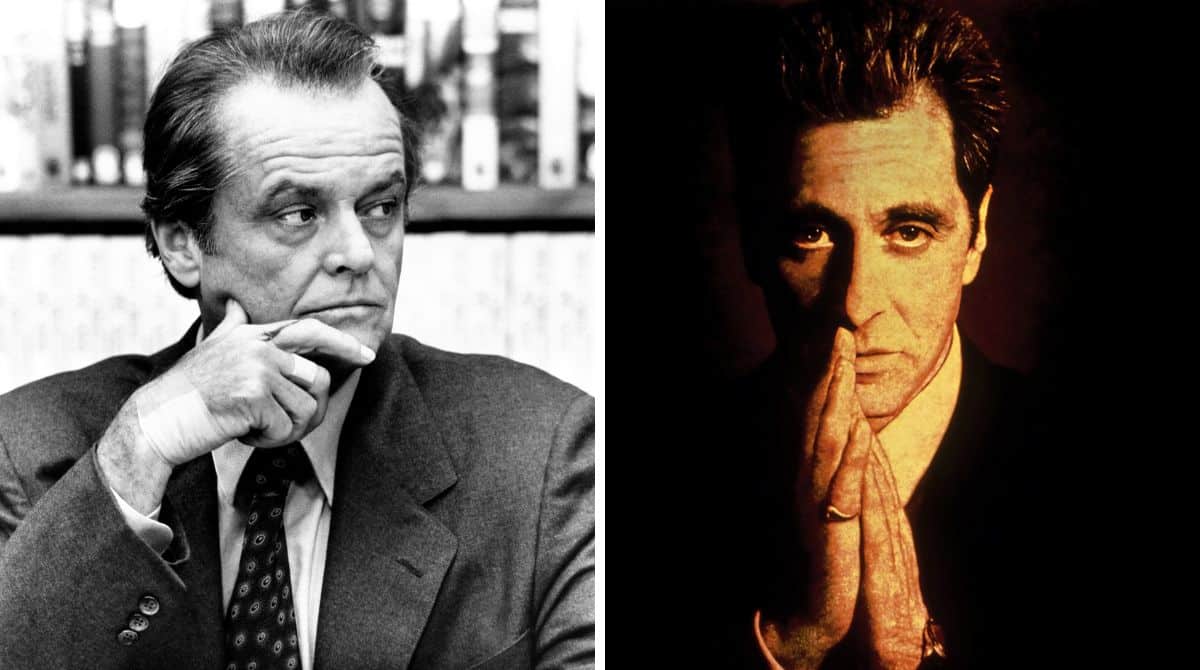 When the first movie of the Godfather franchise was to be released in 1972, Jack Nicholson was already in the limelight with roles in movies like Five Easy Pieces and Easy Rider; thus, it was not far-fetched when director Francis Ford Coppola offered him a lead role in his forthcoming film which he turned down without a second thought.
The As Good as It Gets star gave his reason for rejecting the role in a 2004 interview. Nicholson said he did not take the role of the son of Vito Corleone because "Italians should play Italians."
"Back then I believed that Indians should play Indians and Italians should play Italians," he told the outlet. "Mario Puzo had written such a great book that if you go back to it you'll see so much of what was special about the movie. There were a lot of actors who could have played Michael, myself included, but Al Pacino was Michael Corleone. I can't think of a better compliment to pay him."