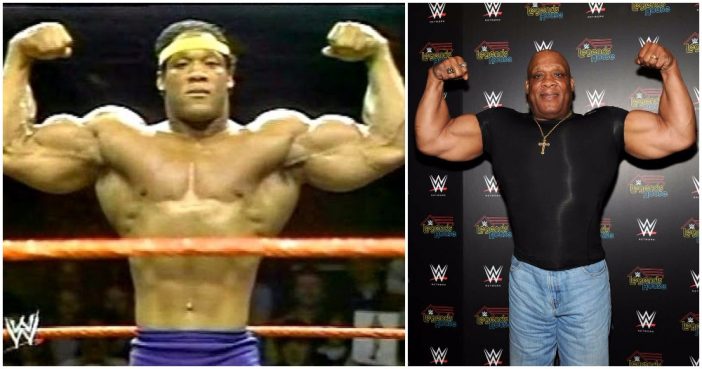 The '80s were an interesting time to be a fan of professional wrestling. Never before had there been so many professional wrestling organizations doing so well for themselves. While WWE was certainly at the top of the mountain in terms of revenue, there was enough television time and money to go around. Because of this, promotions started to hire more and more wrestlers to join their rosters full-time in an effort to build a stable of top stars and even started to reach out to more hired gun performers to round out the cards of their biggest shows.
What it all added up to was a lot more people getting the chance to gain exposure as professional wrestlers. This philosophy produced a lot of wrestlers that seemed like a big deal at the time, but just kind of faded from your memory as the years went on. If you ever do stop to think about some of these wrestlers, however, you'll no doubt start to wonder what happened to them after the spotlight moved on to someone else. These are 12 forgotten 80s wrestlers, and this is what they are up to now.
1. GREG VALENTINE
Greg Valentine (Jonathan Wisniski) had the good fortune of coming up with Ric Flair in the late '70s a member of the National Wrestling Alliance and quickly made a name for himself as one of the best heels in all of southern wrestling. WWE came calling for him at the start of the '80s, but it just didn't work out. Valentine went back to NWA after that where he raised his stock yet again and was able to join WWE once more in 1984. He was always involved in one storyline or another but never seemed to reach that main event level. His career would only dwindle from there following his 1994 departure from WWE until Valentine finally settled for showing up at the occasional indie show during much of the 2000s.
His post-wrestling career has involved an appearance in an Insane Clown Posse film and a podcast appearance where he said that women shouldn't be wrestlers and should be at home washing dishes. Despite the comments clearly being a joke, Valentine attracted a good bit of controversy over his remarks.
2. DON MURACO
If nothing else, Don Muraco will forever be remembered for his part in those excellent Fuji Vice segments that he did with Mr. Fuji as part of his comeback in 1985. Before those memorable skits, however, Muraco spent a lot of time bouncing around various Hawaii and Florida wrestling organizations as a mid-card star. He entered WWE in 1981 with that same status and quickly won the Intercontinental Championship. Following his decline in WWE not long after the Fuji Vice sketches, Muraco actually went on to become the ECW Champion before they re-branded into the hardcore ECW we know and love today. He's mostly worked in Hawaii and Japan since then and even served as the kayfabe commissioner of a Hawaiian wrestling organization while also working as a longshoreman. He was inducted into the WWE Hall of Fame in 2004 and inducted Mr. Fuji into the Hall of Fame in 2007.