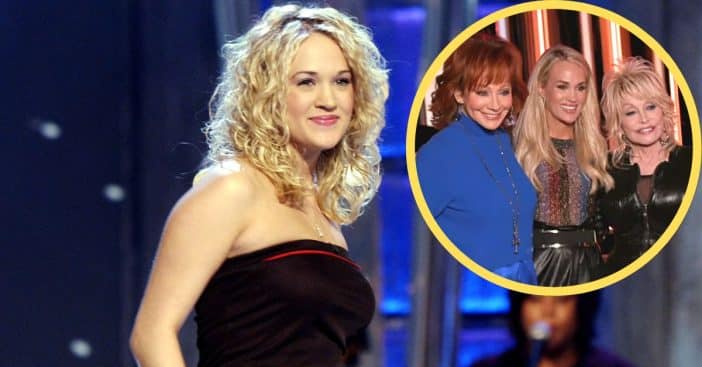 The 2019 CMA Awards saw Carrie Underwood team up with Dolly Parton and Reba McEntire to celebrate women in country music. Not only was this an exciting collaboration for fans – with these three artists representing different, definitive stages in the genre's history – it was also a thrilling time for Underwood, who counts McEntire and Parton as her idols
It was completely everything Underwood could have asked for – almost completely, anyway. Speaking to Good Morning America, Underwood recounted what the ceremony was like, especially with the responsibility shared with the two stars. They made it an evening Underwood loved "every second" of except for one glaring complaint: sharing a dressing room.
Carrie Underwood says working with Reba McEntire and Dolly Parton was perfect, except when sharing a dressing room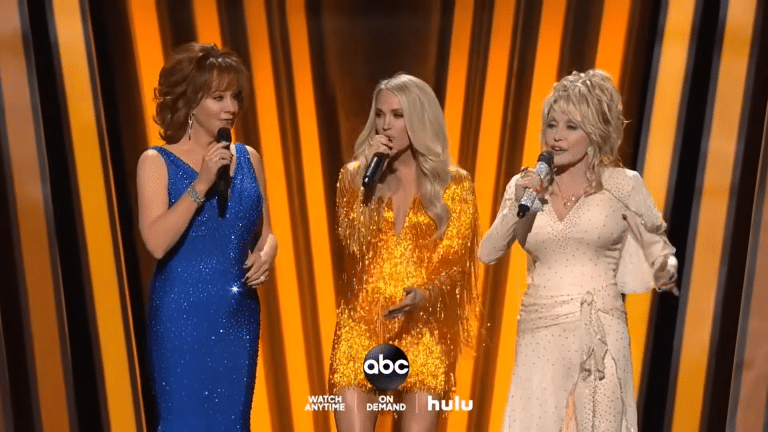 Readying for their CMA Awards hosting duties, Underwood, Parton, and McEntire all shared one dressing room, a fact shared by Underwood and confirmed on the CMA Country Music Twitter page. This caused a bit of a hangup in Underwood's otherwise perfect experience. "I have loved every second of working with them," Underwood praised, before adding, "except maybe the part about us all sharing a dressing room."
She continued, "It's a fog of hairspray and shoes and costume changes. There are racks of clothes and dresses everywhere, and for some reason, Dolly's rack is so much bigger." Parton, participating in the interview, chose then to joke, "Well, Dolly's rack is so much bigger."
Underwood was holding out for her she-roes McEntire and Parton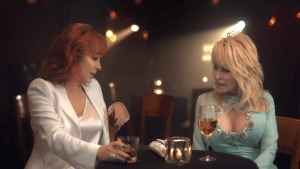 That particular round of the CMA Awards was designed to be uniquely celebratory – and a change of pace. Working with the women Underwood calls her "she-roes," Underwood said she aimed to make the 2019 ceremony so memorable, viewers would wonder, "How can we get more women? How can we get more of that?"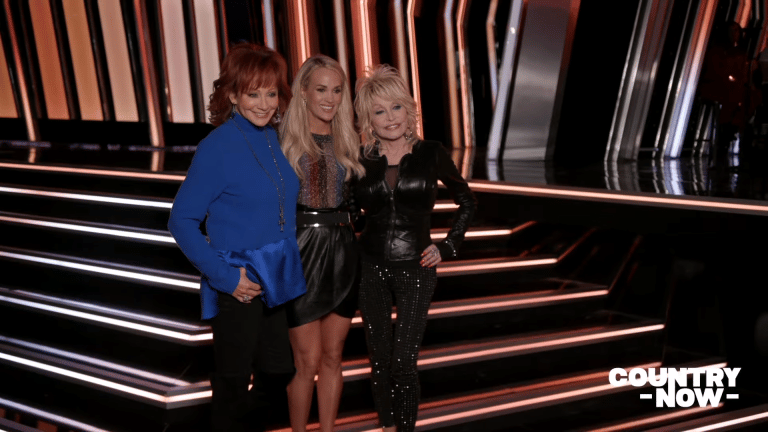 That was certainly an easy sentiment for Underwood to feel, getting to work so closely with McEntire and Parton. "Both of you ladies, you do it how it's supposed to be done," praised Underwood. "We all have so much to learn from you guys. You're what the rest of us are just trying to be. So, I feel blessed."
But here's the thing: that meant a lot for McEntire to hear too. So honored was she, McEntire offered thanks "for even including me in the same sentence as Dolly Parton." Then, Underwood herself earned praise from her idols when Dolly called her "good" at what she does even for a relative newcomer and McEntire decreed her "perfect" at what she does. Everyone was a winner thanks to this dream team.