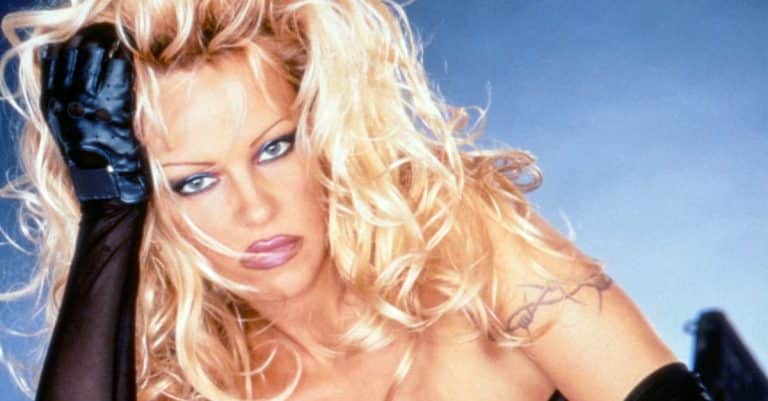 Baywatch bombshell Pamela Anderson has been promoting her memoir and documentary with one interview after another. Anderson, 55, posed in the nude for Interview magazine, and participated in an interview with Ronan Farrow, discussing her memoir, relationship with Tommy Lee, and more.
Farrow is the son of Mia Farrow and Woody Allen. Anderson was in various states of undress, right down to wearing nothing at all, when Farrow interviewed her. Primarily, Anderson discussed her memoir, Love, Pamela, supplemented by the Netflix special, Pamela: A Love Story. Here is how the interview, where Anderson really bared it all, went.
Pamela Anderson strips down for an interview with Ronan Farrow
pamela anderson by petra collins for interview magazine march 2023 issue pic.twitter.com/TamPi2xBCS

— sakura (@sakura073490311) February 2, 2023
In photos for Interview magazine, Anderson can be seen laying down on an off-white couch, her stomach against the fabric, with long strands of blonde hair draped around her. She only wore a pair of white high-heels. She has her makeup done up to enhance the smoldering look Anderson sends the camera in the nude photo and in another one that shows her in a creamy white jacket with matching boxing gloves.
In another photo for Interview magazine, captured by photographer Petra Collins, Anderson can be seen clad in the antithesis of those previous ensembles. She is seen in an all-black outfit that covers her from her neck to her fingertips to down her legs. The contrast is made all the more intense by her position beside an expansive window overlooking a bright sky.
Anderson reveals the healing nature of sharing her memoir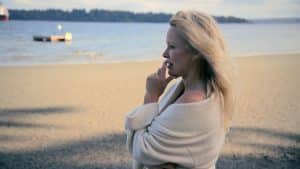 The details of Anderson's life have been showcased on TV before. Most recently, a 2022 miniseries Pam & Tommy dropped on Hulu. However, reportedly, she was contacted by crew members but never returned their call. In contrast, Anderson says no one contacted her asking for approval over the miniseries. While she had nothing against Lily James, the actress tasked with portraying her, "the idea of the whole thing happening was just really crushing for me." The Netflix documentary and memoir have been good for Anderson, says the Home Improvement alum.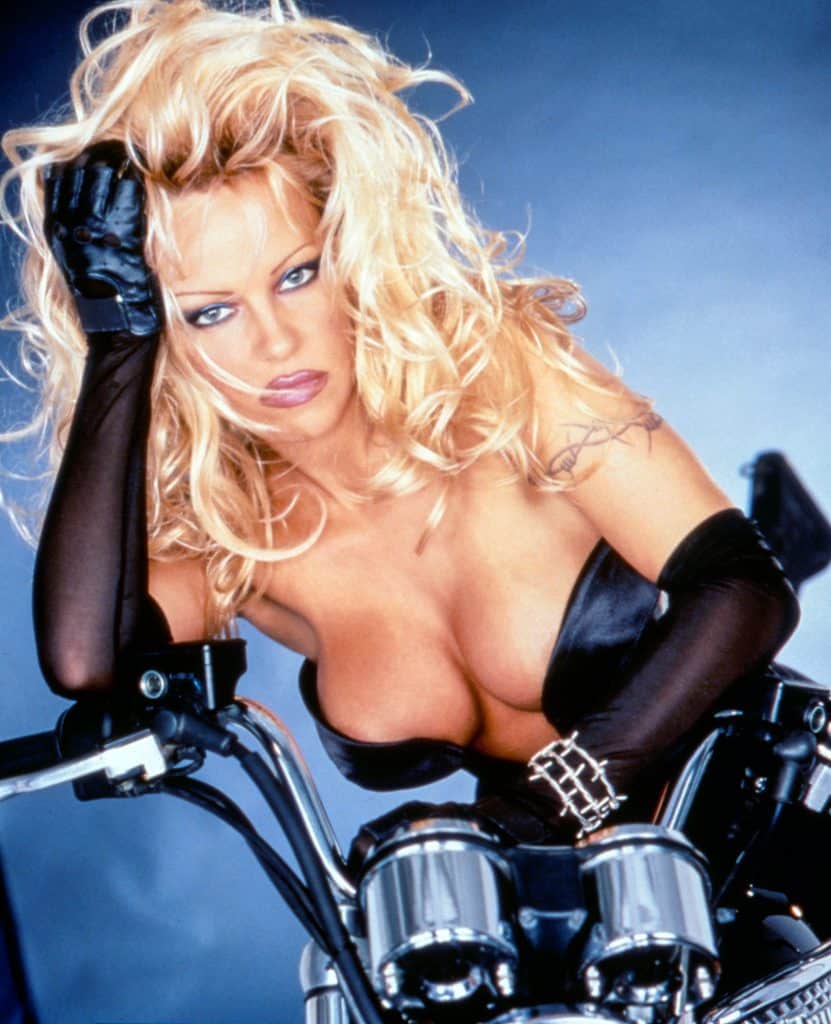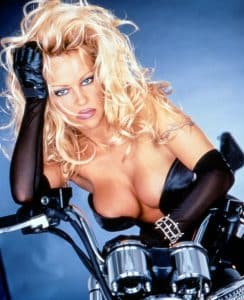 In fact, she calls it "very therapeutic," adding, "Holding onto all these things as you're going through them is very difficult. It's a crazy business I got myself into. When I was little, I wanted to be a nun or a showgirl. Why can't we be both?"