In her new memoir, Pamela Anderson talks about her life including her relationship with her ex-husband Tommy Lee and her acting career. During one section of the book, she opens up about getting the role of Lisa the Tool Time Girl on Home Improvement with Tim Allen. She appeared in 23 episodes of the '90s sitcom.
In the book, she claims that Tim flashed her. She wrote, "On the first day of filming, I walked out of my dressing room, and Tim was in the hallway in his robe. He opened his robe and flashed me quickly — completely naked underneath. He said it was only fair because he had seen me naked. Now we're even. I laughed uncomfortably."
Pamela Anderson claims Tim Allen flashed her on the set of 'Home Improvement'
Now, Tim is denying her claim. Tim's representative Marleah Leslie shared his statement that read, "No, it never happened. I would never do such a thing." The excerpt does not mention how Tim saw her naked, although it could have been from her stolen sex tape or features in Playboy Magazine.
In addition to her stories about her personal life and career, she has reportedly written original poetry. Pamela's memoir comes out on Jan. 31 along with a Netflix documentary called Pamela, A Love Story.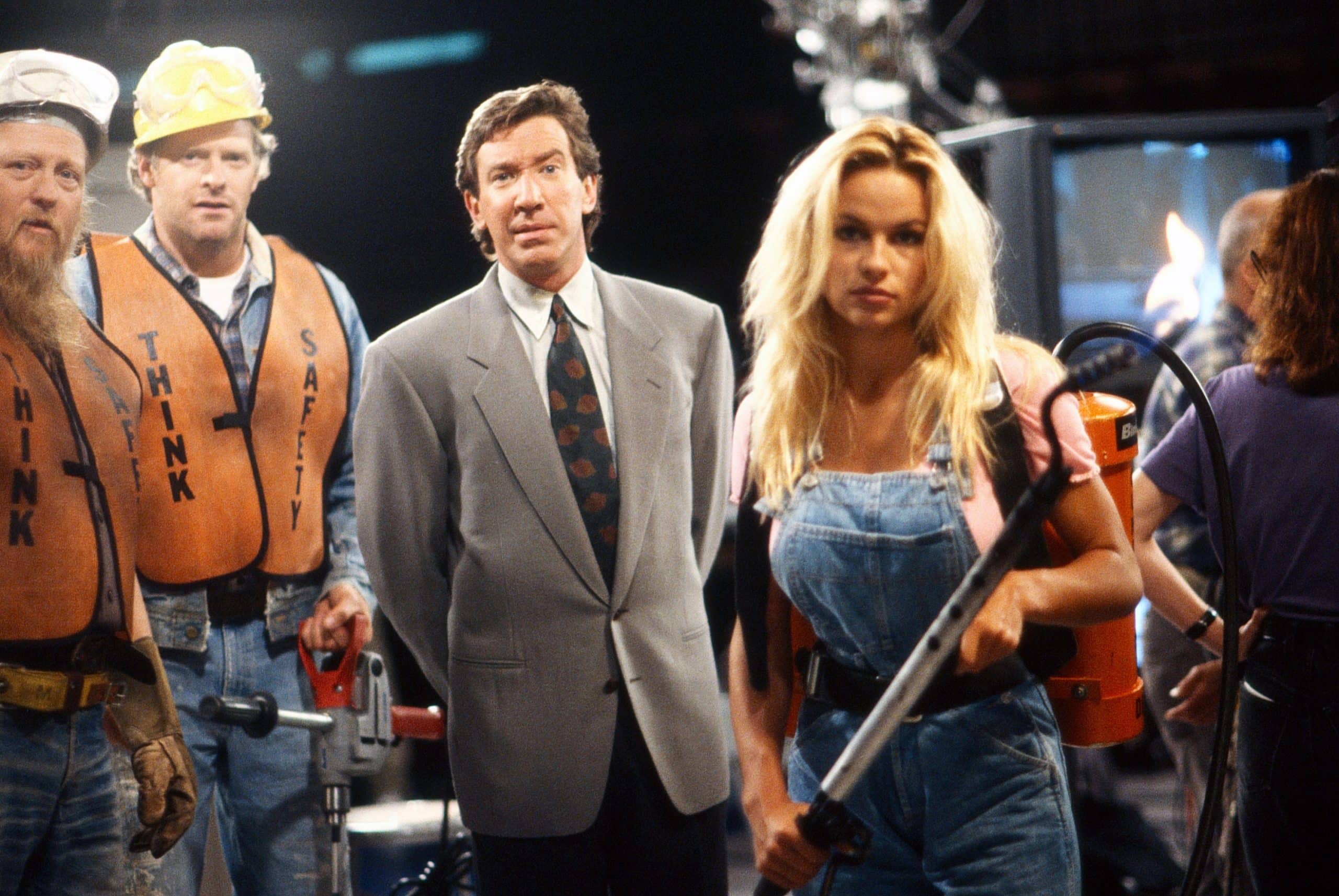 Both are helping Pamela share her side of the story, especially after the release of the Hulu series Pam & Tommy which Pamela did not want to air.