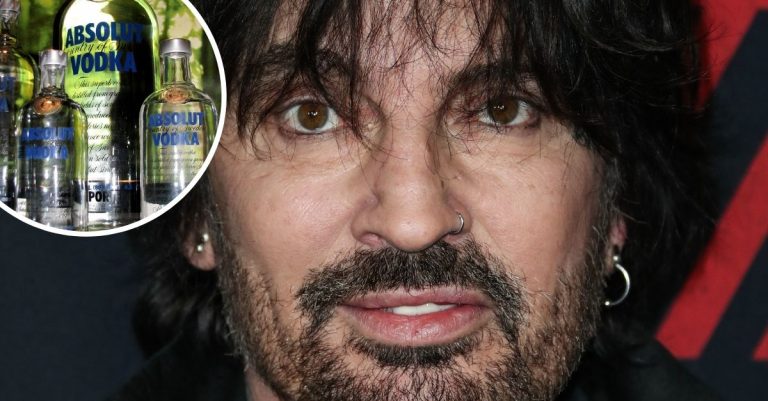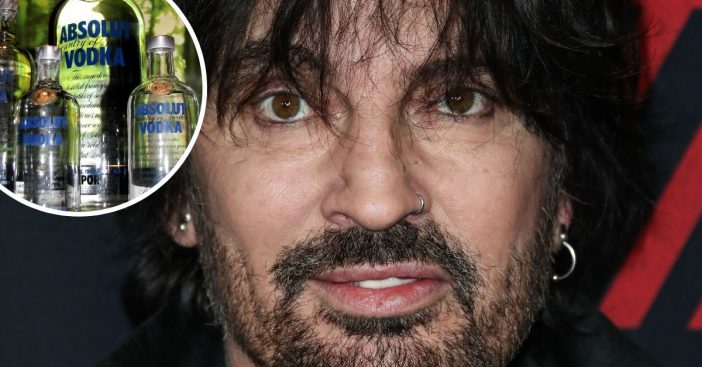 While Motley Crue's famous drummer Tommy Lee says he is now sober, it wasn't always this way. Just last year, he claims he was drinking two gallons of vodka per day. Despite drinking such an excessive amount, he said his doctor was astonished that he is still in good health to this day.
Tommy admitted, "I didn't notice it until towards the end of it, when I was like, 'Oh dude, I've got to stop.' Like, I was drinking just out of boredom. I would just wake up and be just building — just all vodka and just a little eyedropper of cranberry or lemonade. I was drinking two gallons — not pints, not quarts, but gallons, the big-handles — a day."
Tommy Lee drank two gallons of vodka every day
The 58-year-old did not say how long this was going on exactly. He did say he is lucky to have survived his drinking binge and doesn't see any longterm effects yet. He saw a doctor and the doctor told him that his liver was fine and it was shocking to see that he was so healthy.
RELATED: Pamela Anderson and Tommy Lee's Sons Are All Grown Up And Working As Professional Models
Tommy continued, "It wasn't even phasing me. That's kind of crazy I just became sort of immune to it and realized, 'Whoa, this is a lot. Like this isn't good.' So, it was time for me to pump the brakes." So, he decided to do a complete lifestyle change and became sober. He said he will be one-year sober in about two weeks.
Of course, a Rock 'N Roll lifestyle usually comes with drugs and alcohol. Listen to Tommy and Motley Crue talk about it: