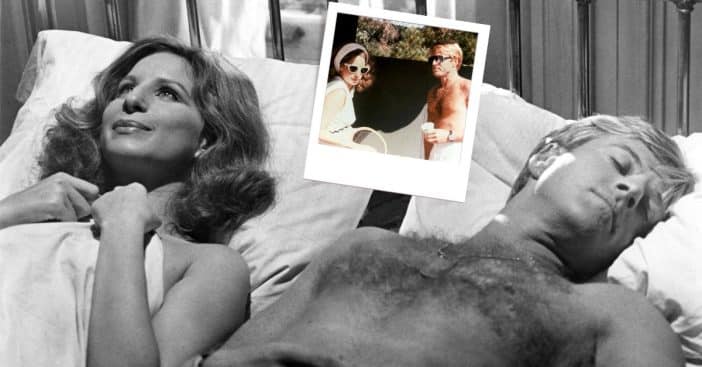 1973 saw Broadway legend Barbra Streisand and Academy Award-winner Robert Redford star in The Way We Were. Inspired by the novel of the same name, the film tells the story of writer Arthur Laurents's experiences with the House Un-American Activities Committee.
During one particularly steamy scene, Redfort allegedly took extra layers of precaution to keep everything professional between him and his scene partner, Streisand. This claim comes from another book, The Way They Were: How Epic Battles and Bruised Egos Brought a Classic Hollywood Love Story to the Screen, by Robert Hofler, out in time for the film's 50th anniversary. What is the story behind these protective garments in Streisand's company?
A new book about 'The Way We Were' claims Robert Redford wore two layers of underwear filming with Barbra Streisand
The Way We Were was rife with problems from the beginning. For one thing, Redford was reluctant to work with Streisand, worrying, "She's not going to sing, is she? I [don't] want her to sing in the middle of the movie," owing to her background in musical theatre. There was also talk that she was difficult to work with. The film paired their characters as partners, so he would have to get up close and personal with the EGOT winner.
That's where another problem came into play, alleges Hofler in his book. "Redford was a happily married family man with four children when he signed to do The Way We Were," the book explains. But he was metaphorically climbing into bed with Streisand, who wore a bikini to keep the scenes "pretty G-rated," as described by assistant director Michael Britton. Not taking any chances, the book claims, Redford wore "two athletic supporters" for those scenes with Streisand.
A difficult position for the two film leads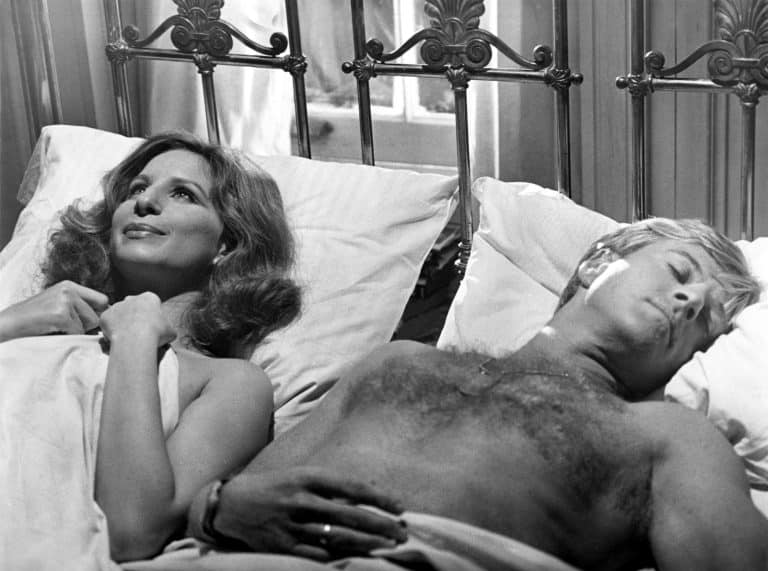 Allegedly, there were some conflicting emotions between Robert Redford and Barbra Streisand in other ways. Reportedly, Streisand was "infatuated" with Redford. On the other hand, besides Redford's indifference, he also liked to perfect a scene on the first take. The first take would see Redford at his strongest, "maybe the second, rarely the third, never the fourth," says Hofler. "From there, he tended to lose energy and concentration."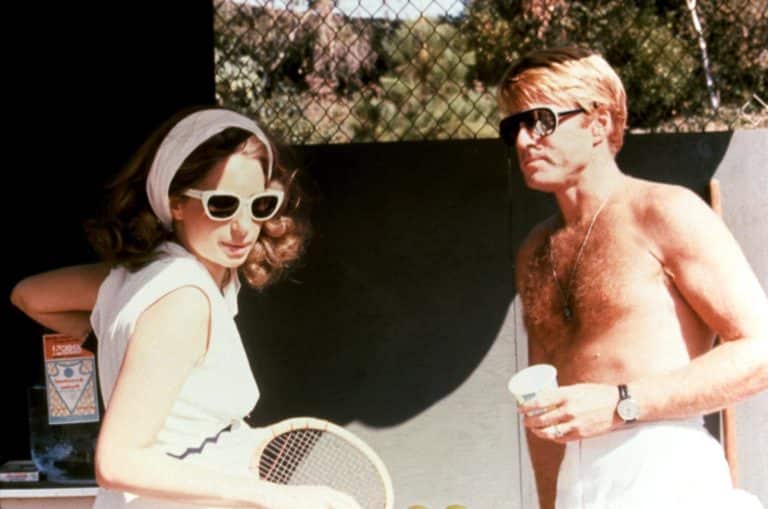 So, that meant there came a point when Redford "lost patience and [director Sydney] Pollack had no choice but to inform his female star, 'I think we've got it.'" Pollack acknowledged this was all a tall order for Streisand, who Pollack said "had never worked with a really strong leading man" and that she "has a tendency to take over a picture, just by the size of her talent and larger-than-life presence. It's hard for a co-star to stay in the same ring with her."
Today, Streisand and Redford enjoy a famously enduring friendship, pleasantly defying everyone's expectations, even their own.