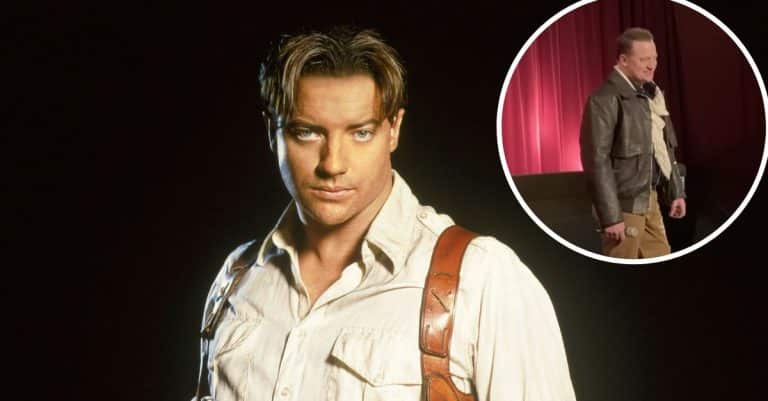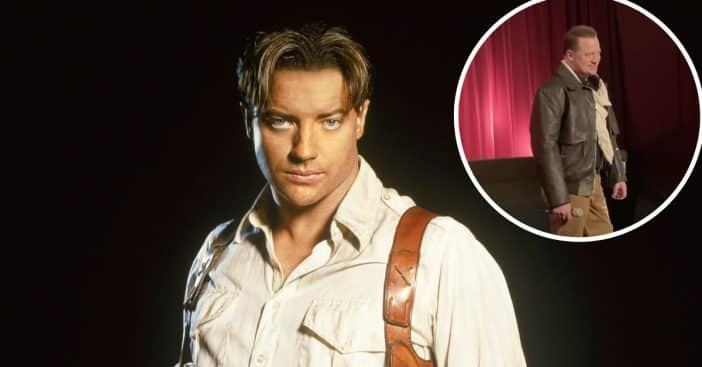 Brendan Fraser recently surprised the audience at a special screening of The Mummy. A theater in London was showing the 1999 film after Brendan has been receiving a lot of praise for his newest role in The Whale. It is being called his comeback.
The 54-year-old showed up to the screening, dressed in an outfit very reminiscent of his character in The Mummy, Rick O'Connell. He wore a leather jacket, khakis, and boots while smiling at the audience.
Brendan Fraser surprises the audience at a screening of 'The Mummy'
Brendan shared, "I am proud to stand before you tonight. This is a film that was made in Britain. You should know that! … Even the second one, too. Be proud. Thank you for being here. We had no idea what kind of movie we were making when we shot this. We didn't know if it was a drama or a comedy or a straight-ahead action, romance, horror picture … all the above?"
He continued, "[We had] no idea until it tested in front of British audiences. Thank you for that." Brendan is flying high after high praise from The Whale and recently earned his first Oscar nomination for his performance as Charlie.
Brendan said about the nomination, "I wouldn't have this nomination without [director] Darren Aronofsky, [writer] Samuel D. Hunter, A24 and the extraordinary cast and crew who gave me the gift of Charlie. A gift I certainly didn't see coming, but it's one that has profoundly changed my life. THANK YOU!"