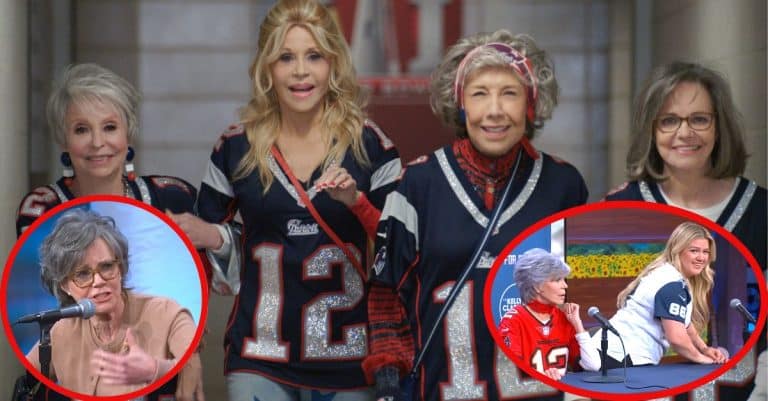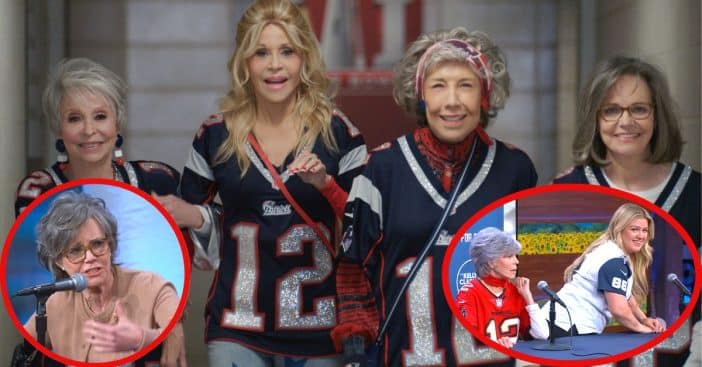 80 for Brady boasts a star-studded cast led by Jane Fonda, Sally Field, Lily Tomlin, and Rita Moreno – along with Tom Brady himself. Debuting on February 3, the film has been getting a lot of press from the leading quartet. Recently, the actors participated in an interview on The Kelly Clarkson Show, which led to Fonda and Clarkson getting into some very mature topics of conversation.
Directed by Kyle Marvin, 80 for Brady follows four friends determined to live out their dream of watching Tom Brady play for the New England Patriots in 2017's Super Bowl LI. With the four main characters described as avid football – and Brady – fans, it's expected they know the sport. But the actors themselves still had some very suggestive questions about some equally suggestive sports vocabulary.
Jane Fonda and Kelly Clarkson make some dirty jokes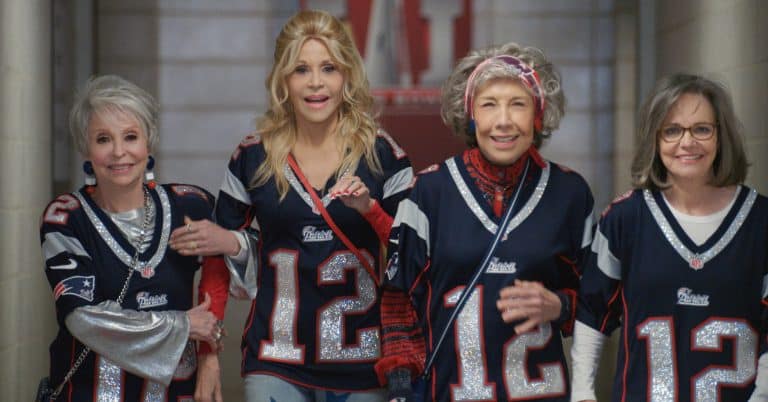 As part of promoting 80 for Brady, the leading ladies sat down for an interview on The Kelly Clarkson Show. Keeping with the atmosphere of the movie, they were all set up in a press conference room. At one point, Fonda, 85, decided to make some inquiries that left plenty of room for innuendo. "I have a problem and it came up a little bit during the game," she said, "about tight ends. I don't know what it means … I want one but I don't know quite what it is."
Clarkson decided to take that term and define it for Fonda in a way entirely unrelated to sports. Instead of vocally replying, Clarkson stood up and showed her backside to Fonda, which also gave Clarkson the realization that she did not actually know what the term meant in the context of football.
Unsportsmanlike contact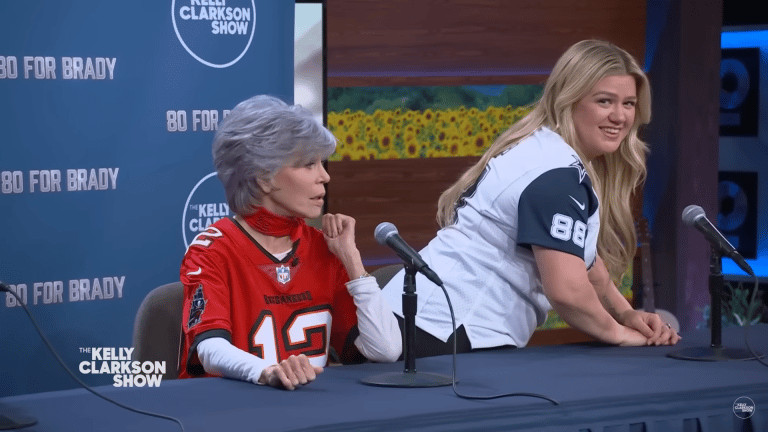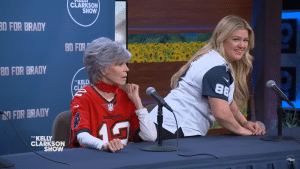 Sally Field tried to get them back on track. Keeping true to her name, she had some more accurate, sanitary insight to offer. "[It's] a position on a football team," Field yelled to Fonda and Clarkson. "It's a person who plays a tight end position. It's not on the body!" The others weren't quite done yet, though, as Jane fired back, "Why is it called tight end?" To this, Field gave the final explanation, "Because he's tighter in! He's closer!" Fonda and Clarkson can do with that what they will. Fans of Field fell in love all over again with her exasperated reaction.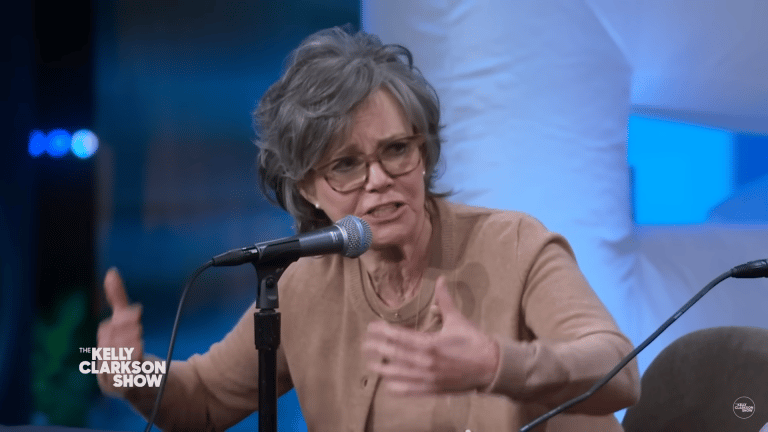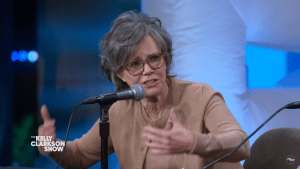 The team of five did eventually settle on the answer – of the real, athletic, clean variety – but Fonda gave the joke one final sendoff. "What do you do to get a tight end?" she asked. To this, Clarkson chimed in, "Your workout videos. You do some Jane Fonda working out."