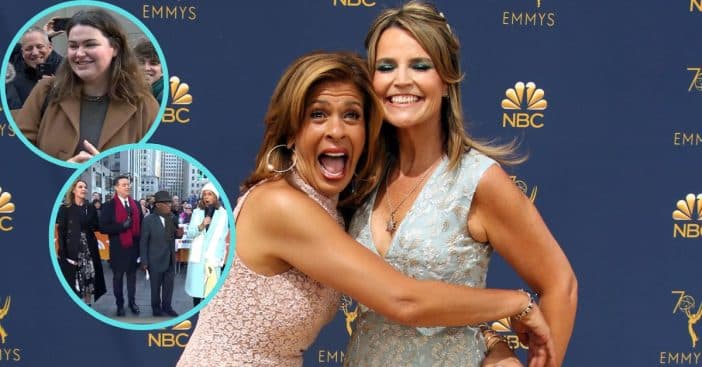 Since its debut in 1952, NBC's Today has enjoyed a near-total dominating presence in the world of morning television. The latest lineup just so happens to have Hoda Kotb and Savannah Guthrie, who went from coworkers to friends. Recently, the Today team said goodbye to one of their own and these two teamed up to make sure it was a heartfelt sendoff.
The colleague in question is photographer Helen Healey, whose last day was Friday, January 20. With Kotb and Guthrie as presenters, they were in the perfect position to give Healey a special shoutout, highlighting everything Healey brought to Today. Read their kind words for a parting colleague here!
Savannah Guthrie and Hoda Kotb make a coworker's last day special
Helen fanclub!!! ❤️

Thank you for all your amazing work @HelenSnaps 📸 pic.twitter.com/DeG6FMITRp

— TODAY (@TODAYshow) January 20, 2023
The current Today lineup is led by presenters Kotb, Guthrie, the newly-returned Al Roker, Craig Melvin, and Carson Daly. On Friday, Kotb and Guthrie took time between segments to shine a spotlight on their departing coworker. First, Kotb began, "We also just want to give a shoutout to someone we adore around here." Guthrie chimed in with an encouraging, "Helen!"
Kotb further informed, "She's one of our photographers around here. Her name is Helen Healey. Today is Helen's last day." This then led the camera to actually showing Healey as she smiled and waved, accompanied by a cheering crowd. Kotb continued to praise, "She captured a lot of magical moments for us, but she'll be around and we'll be seeing her again soon. Helen, we love you. We just want to say that we're happy you spent some time with us." Not a bad way to spend the last day at a workplace!
Meaningful milestones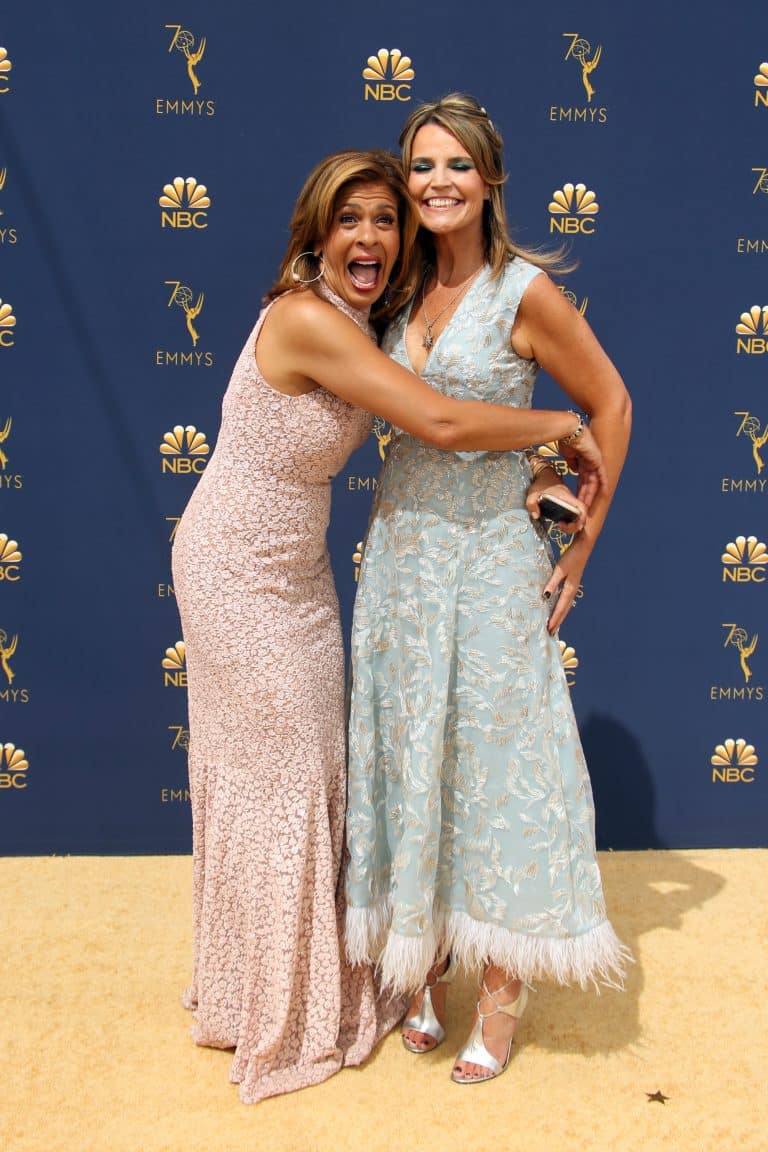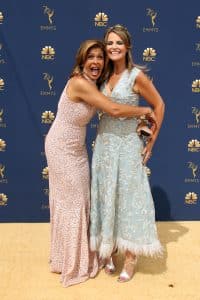 Here's hoping for more good things to come for Helen Healey down the road! As for Guthrie and Kotb, they have a pretty good setup still for themselves. Tuesday, January 3 marked five years of the two working together. Just as the pair took time aside to appreciate Healey, their own coworkers then treated the duo to a walk down memory lane, complete with a nostalgic clip.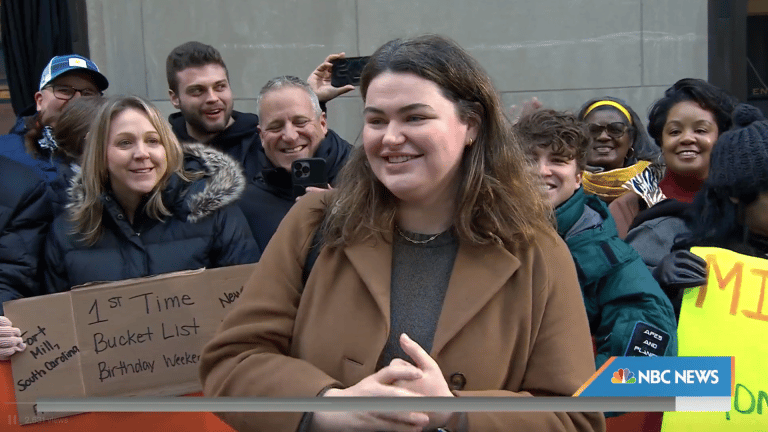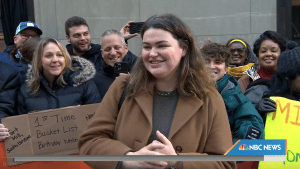 "The stuff we show on TV is fun, but the stuff I love the most is the stuff that's not on TV," mused Kotb after the tribute ended. Guthrie called them "so lucky," adding, "You're my soul sister. To get to do this together. You held my hand five years ago, and we said 'let's do this,' and this has been the joy of a lifetime. Cheers to NBC for letting us do this and having so much fun."