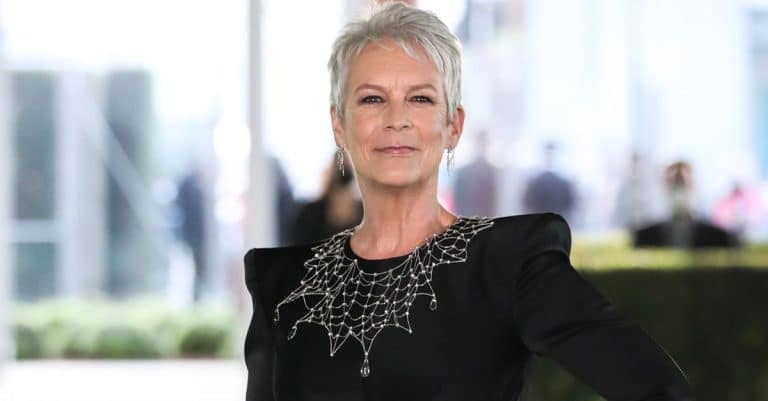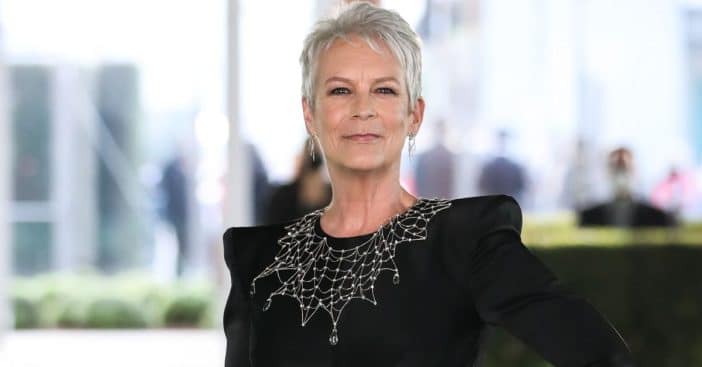 Jamie Lee Curtis has been celebrating the warm reception her latest big project, 2022's Everything Everywhere All at Once has received. However, that revelry was interrupted as social media responded to a photo Curtis shared that left people from all walks of life "disturbed." In response to the backlash, Curtis has responded to address the photo.
The post in question read, "Ok. This is a weird post. But I have Covid, so f*ck it. During one of the SAG nomination panels for @everythingeverywheremovie I told the story of how I ended up with my office furnished with my beautiful Pollack chairs from that movie." But it's the accompanying photo that viewers took great issue with. Why, and how did Curtis address the issue?
Jamie Lee Curtis is met with backlash regarding a controversial photo


The original post has since been deleted. The accompanying photo showed her office, featuring a conference table and some new chairs straight from the highly-celebrated EEAAO. However, in the background, it also showed a large, framed picture hanging on the wall, depicting a naked child. Fans, politicians, and media personalities voiced unease from the photo and, reportedly, Curtis's Twitter account was temporarily suspended after she posted the office shot there.
Former Washington state Republican Congressional candidate Scott Stephenson asked a succinct, "What the actual f—." Media personality David Vance posted, "@jamieleecurtis has some disturbing 'Art' on her wall. She posted this a few days ago. Perhaps she could explain why she likes images of a child in a suitcase?"
Jamie Lee Curtis addresses the artwork that left many people "disturbed"
View this post on Instagram
Late last week, the award-winning EEAAO star took to social media to address the backlash her photo post has received. "Last week I posted a picture of some chairs that included a photograph on the wall by an artist that was gifted to me 20 years ago," she said on Twitter and Instagram. "I understand it has disturbed some people. As I have said, I am a truth-teller so here's the truth."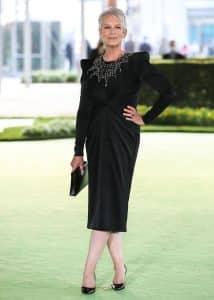 She goes on to explain, "It's a picture of a child, taken by her mother, of her playing in their backyard in a tub of water. Nothing more, nothing less. I took down the post because I didn't want to keep something up that upset anyone." What do you think of her post and response?