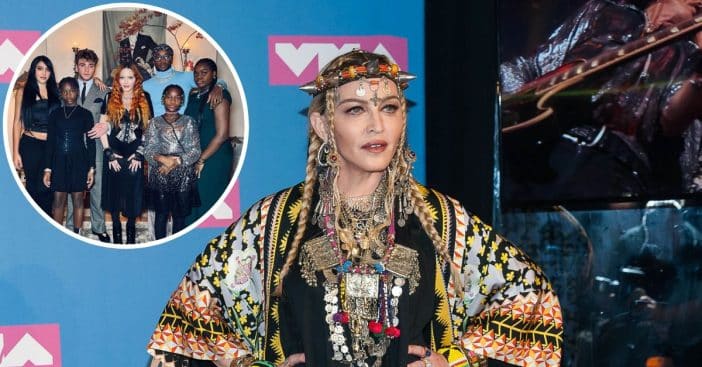 Award-winning singer, Madonna, has had one of the most successful careers with countless hit songs which earned her the nickname, "Queen of Pop." Although most of her fans are well-informed about her hit songs, what some do not know is that the singer has also created a large and happy family with all her six children. The 64-year-old has been in several relationships but has been married twice.
Her first attempt at marriage was with Sean Penn whom she met during the shooting of her "Material Girl" music video in January 1985. The pair dated for a couple of months and tied the knot on August 16, 1985. Their marriage was however doomed due to Penn's violent outbursts, thus leading to a divorce in 1989. In 1995, she began a relationship with her personal trainer, Carlos Leon and they had a daughter, Lourdes Leon. Madonna met director Guy Ritchie in 1998, and they tied the knot in 2000. The couple gave birth to their son Rocco John Ritchie. The Queen of Pop expanded her family by adopting four more children from Africa.
Madonna speaks about her adoption journey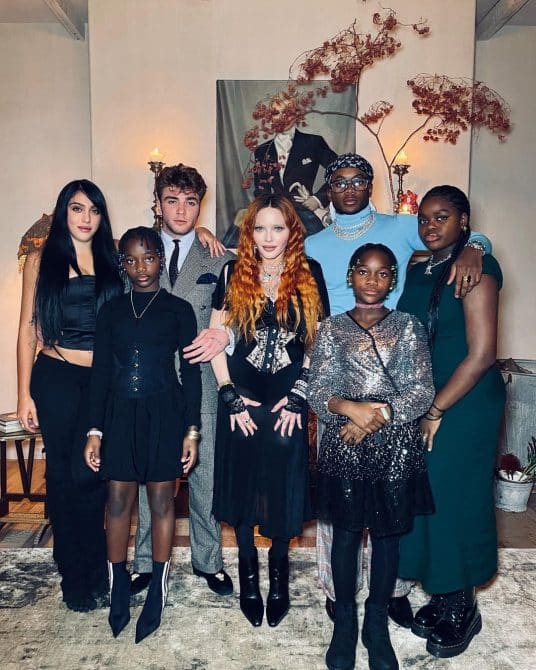 The 64-year-old revealed the reason she decided to adopt her children in an interview with People Magazine in 2017. "Sometimes I would just close my eyes and just think, 'Why isn't my kitchen filled with dancing children?' There's so many children that need a home," Madonna said. "I thought, 'What am I waiting for? Just do it.'"
She also explained that she immediately felt a connection with the children after meeting them, "It's inexplicable. It's like saying, 'Why do you fall in love with the people you fall in love with?' You look into the eyes of somebody, you feel their soul, you feel touched by them — that's it."
Meet Madonna's six children.
Lourdes Leon
She is the first child born on Oct. 14, 1996, to the star and her ex-partner Carlos Leon. The 26-year-old currently works as a fashion model and made her runway debut in 2018 at New York Fashion Week for the brand Gypsy Sport. She has also worked the big names in the industry like Rihanna's Savage x Fenty line, Burberry, Marc Jacobs, Swarovski, and Mugler.
Lourdes explained in a 2021 interview that she and her siblings were trained to be self-dependent. "We don't get any handouts in my family. Obviously, I grew up with extreme privilege. There's no denying that. But I think my mom saw all these other kids of famous people, and she was like, 'My kids are not going to be like this,'" she said. "Also, I feel like if your parents pay for things, then it gives them leverage over you. My mom is such a control freak, and she has controlled me my whole life. I needed to be completely independent from her as soon as I graduated high school."
Madonna in a 2019 interview with British Vogue revealed that she appreciates her daughter's talents. "I'm green with envy because she's incredible at everything she does," she said. "She's an incredible dancer, she's a great actress, she plays the piano beautifully, she's way better than me in the talent department."
Just like her mom described her, Lourdes released her debut single, "Lock&Key" in August 2022.
Rocco Ritchie
On Aug. 11, 2000, Madonna welcomed Rocco with her second ex-husband, Guy Ritchie, though they were not married at the time. He is also a model and actor, having graced the Spread in Love magazine with his mother and was in the "Bitch, I'm Madonna" music video.
The 22-year-old decided to move in with his dad due to Madonna's constant touring. This led to a legal battle between both parents. Rocco spoke about his Mom's character on an episode of Ellen DeGeneres Show in 2012. "She's a good mother … She's very strict but in a good way."
The 64-year-old loves David and shared an emotional tribute on his 21st birthday in 2021. "We have been on many trips together around the world, but the greatest journey I have taken with you is the one inside my ♥️," Madonna captioned the post. "Love you to the moon and back. Forever and always."
David Banda
David is Madonna's third child and first adopted child. He was born in September 2005 and was adopted by the singer from the Home of Hope orphanage in Lilongwe, Malawi in 2008. The 64-year-old revealed to People that she received backlash from the media after bringing him back to London to live with her. "Every newspaper said I kidnapped him," Madonna told the outlet. "In my mind, I was thinking, 'Wait a minute. I'm trying to save somebody's life. Why are you all s—ing on me right now?' I did everything by the book. That was a real low point for me. I would cry myself to sleep."
The Queen of Pop was full of praise for the young man on his 16th birthday. "I cannot believe you have grown into this young man! This artist. This athlete. This articulate and charismatic human," Madonna wrote on her social media "Who knew when I met you at Home of Hope Orphanage in Malawi, drinking coke out of a baby bottle and wearing no diaper, that you would become this force of nature? Happy sweet sixteen! ❤️🧡💛💚💙💜🤎🖤 I'm so proud of you!"
David takes after his mother, especially in the aspect of fashion. The proud mother celebrated her son's high fashion sense while making an appearance on The Tonight Show with Jimmy Fallon in August 2022. "He can put on any outfit and look swag as you know what," she revealed. "It's really irritating. He wears my clothes and looks better in them. He can even wear a dress and look butch."
Mercy James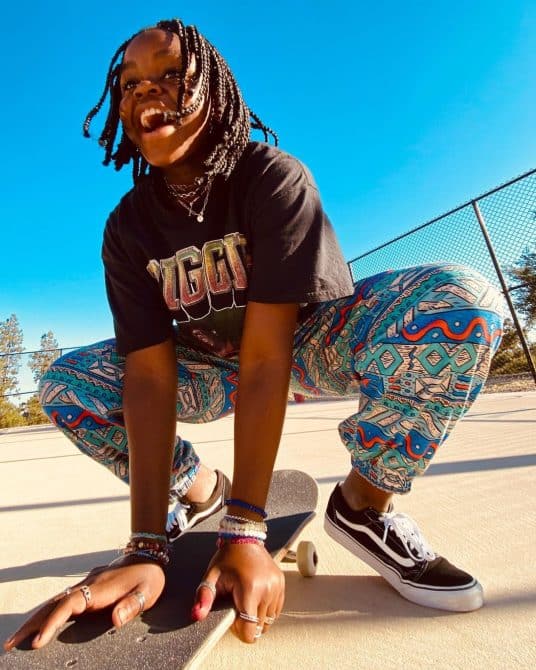 In 2009, Madonna became a mother again when she returned to Malawi to adopt her second daughter, Mercy. Mercy was born in January 2006.
Madonna returned to Malawi to adopt a daughter, Mercy who was born in January 2006. The singer revealed at the opening ceremony of The Mercy James Institute for Pediatric Surgery and Intensive Care which she established that Mercy's adoption was a very difficult one. "I was granted permission to adopt David first," she explained. "And sometime later, I filed a petition to adopt Mercy. But this time, the judge who was presiding said no. I was recently divorced, and she informed me, as a divorced woman, I was not fit to raise children and that Mercy James was better off growing up in an orphanage."
Madonna and Mercy are quite close as seen from videos of both of them playing the piano and enjoying time together at home and on the road which are constantly shared by the superstar.
Estere and Stella
With yet another adoption, Madonna completed her family with her twin daughters, Estere and Stella, both of whom she brought in from Malawi in February 2017. The twins appear the most on their mom's social media being the youngest in the family.
On their 10th birthday, the 64-year-old took to social media to share a heartwarming video of herself and the two girls. "Happy birthday Estere and Stella Mwale! 💖💖 You both bring so much Love- Laughter and Light ✨✨ into all of our lives!! 💕💕," she captioned the post. "I cannot believe you're already 10 years old! 🎉🎉🎂🎂🌈🌈🦄🦄 🇲🇼🇲🇼."