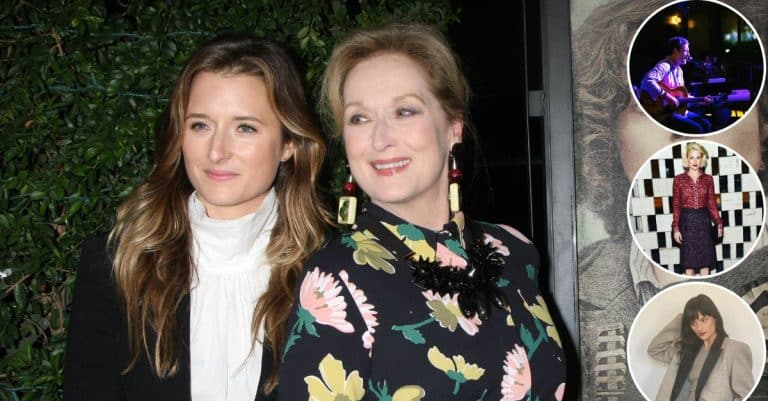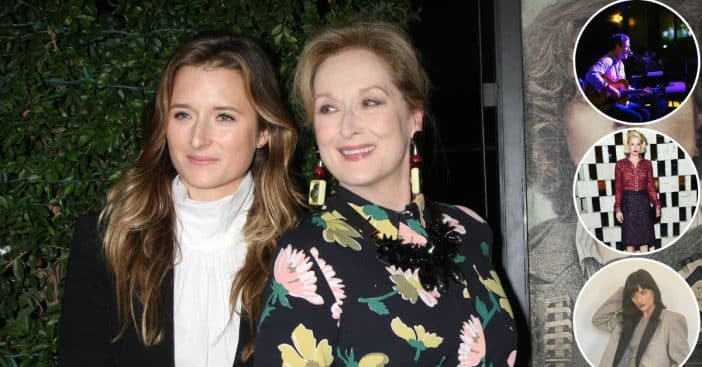 Meryl Streep and her husband, Don Gummer, got married in 1978, after which the lovers welcomed their four children. Streep is quite private when it comes to her family, and she owes thanks to Robert Redford, who advised her on parenting. "Robert Redford taught me that when they were babies: 'They are not your props.' I really admired the way he protected his family," Streep told Good Housekeeping in 2008.
Streep also opened up in an interview with Washington Post, that parenting her four children is the hardest job, not acting. "… Mothering— they don't even say, 'Thank you.' They don't even clear the table unless you say, 'Excuuuse me.' Real life, there's no comparison to acting. I can't really call acting work, since it's secretly so fun," Streep claimed. "Acting isn't like real life. Life is about not being sure: Is this the right school for this kid? All those uncertainties."
Let's get to know Streep's kids!
Henry Wolfe Gummer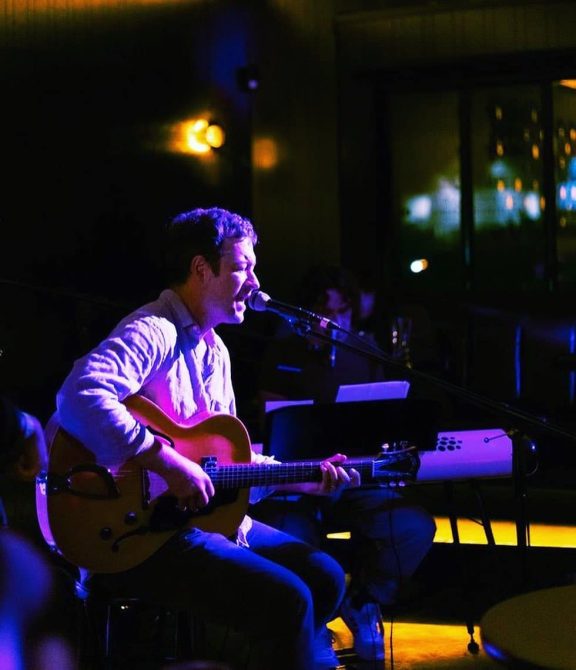 Henry Wolfe Gummer was born to Streep and Gummer in 1979 in New York. Though he is arguably the most private among his siblings, he has built a successful career in music after dropping out of the Tisch School of the Arts at New York University. Henry's music has appeared in some of his mother's movies, like Julie and Julia and Ricki and the Flash. 
"For me, music was more stimulating from day to day. It was something that I didn't need to be working on a project to practice. I can do it whenever and I get satisfaction from completing songs that I never really got from acting," Henry told New York Daily News. He also talked about being a Hollywood celebrity's child, revealing that it has its ups and downs. "The fact that my mom is who she is can be overshadowing…"
Also, Henry revealed that his mother's celebrity status robs him of the true praise he deserves for his works. "… There are a certain amount of assumptions that go along with that, which tend to not be fair like the recognition somehow helps me," he continued. "But it also hurts because people start to think that I don't work hard and they don't take me seriously."
Henry has two children, Ida and Quinn, with his wife, Tamryn Gummer.
Mamie Gummer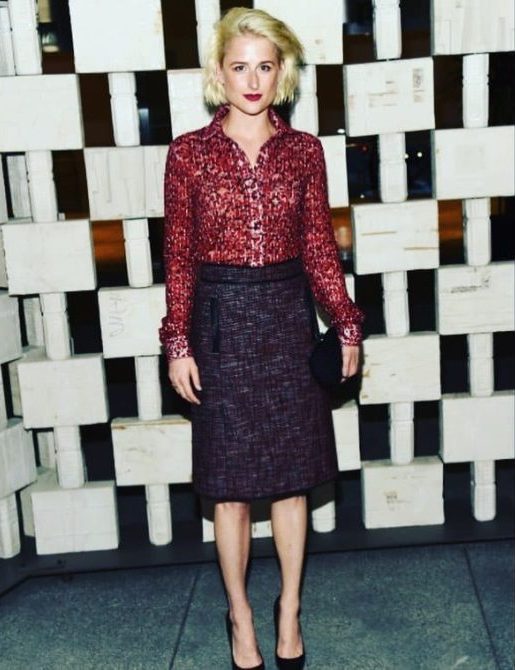 Mamie towed her mother's footsteps in Hollywood and has been a successful actress since her first role in 1986's Heartburn. She also appeared in other movies like Evening, The Hoax, and her mother's movie, Ricki and The Flash.
She shared what it was like working with her mother on Ricki and The Flash: "There's this one scene where I really was quite eviscerating and I was worried about if my words actually wounded, but after the first take, I looked over and she just had this big grin on her face, so that was a pleasant surprise," she recalled.
Streep became a first-time grandmother with Mamie's baby boy in 2019. While Mamie was expecting, an excited Streep gushed to Interview about being a grandma. "I've been working like mad for quite a while, so I'm getting ready for my first grandchild. My daughter's having a baby in February," she said. "… so I'm going to go out and ruin her life. I specialize in unsolicited advice."
Grace Gummer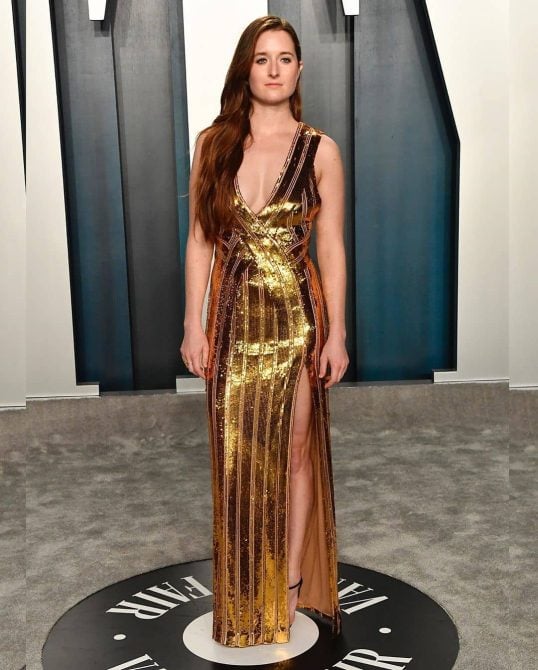 Grace is also an actress like her mother and sister, played her mother's younger self in 1993's House of Spirits, where she was credited as Jane Grey to keep her identity at the time. The 36-year-old graduate of Vassar College, with degrees in art history and Italian, is having a good run in Hollywood. She starred in Nickelodeon's Gigantic and Larry Crowne as an upcoming actress. She also played Rachel in Noah Baumbach and Greta Gerwig's Frances Ha, followed by her appearance on NBC's Smash for a two-episode arc.
According to PEOPLE, Grace showed off her bump at W Magazine's 50th anniversary in New York City revealing that she is expecting a baby with her husband, music producer Mark Ronson soon. The actress was formerly married to Tay Straithairn, who is also an actor and son of David Straithairn, who co-starred with Streep in 1994's The River Wilds. The ex-couple separated only a month after their wedding in 2020.
Louisa Jacobson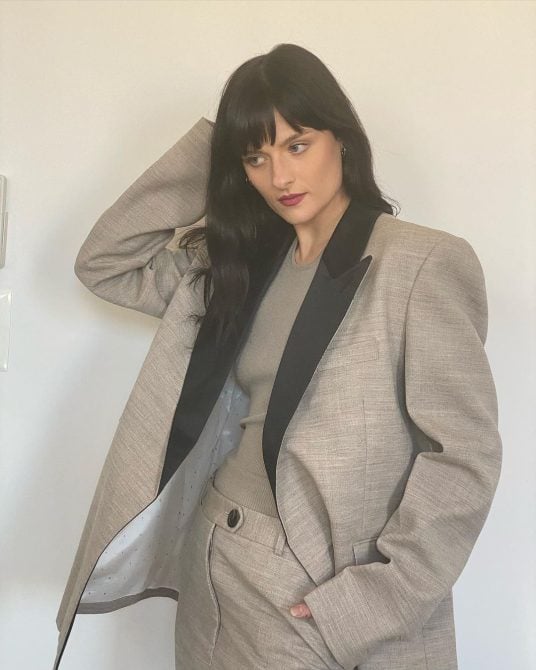 Streep's youngest daughter, Louisa, is also an actress, and like Grace, she graduated from Vassar College, bagging a degree in psychology in 2013. She also attended Yale School of Drama for her Master's degree in the Fine Arts and Oxford's British American Drama Academy.
Louisa started with stage plays like Member of the Wedding with Tavi Gevinson in the Williamstown Theatre Festival 2018. She progressed into TV roles with Gone Hollywood in 2019 as her first on-screen act. Louisa revealed her relationship with her famous mother on Jimmy Kimmel Live! admitting that Streep can be very doting.
"Even today, she was like, 'All right, Pickle, is the car coming for you?' She's like, 'Do you have everything you need? Is someone coming to pick you up from the theater?'" she reveals. "I'm like, 'Yeah, Mom. I have it under control.' She's like, 'OK, yeah. Enough from me. Enough from me.'"
Unlike her siblings, Louisa used her middle name as her surname according to Screen Actors Guild rules because there's another actress named Louisa Gummer.