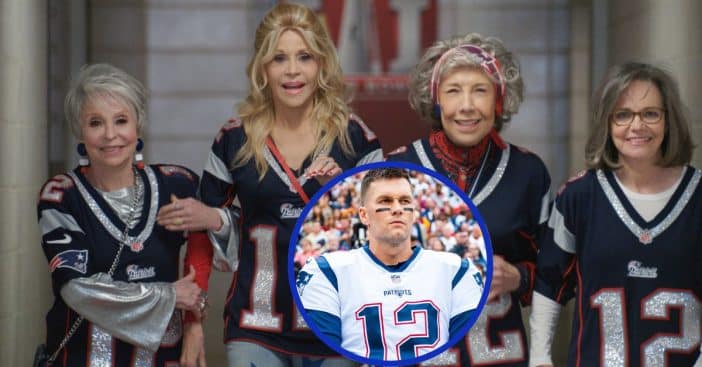 Today at 85, actor Jane Fonda can look back on her ongoing career with pride, having two Academy Awards, seven Golden Globe Awards, a Primtime Emmy Award, and much more to her name. But even she got a rush of nerves when her latest project saw her work alongside with football quarterback Tom Brady.
The film is 80 for Brady, an upcoming sports comedy with a star-studded cast led by Fonda, Lily Tomlin, Sally Field, and Rita Moreno. It follows four friends on a journey to Houston in time to watch their hero Tom Brady play in the 2017's Super Bowl LI. Part of that excited energy was all too easy to channel for Fonda. Here's what she had to say about the experience.
Life imitated art when Jane Fonda worked with Tom Brady
According to Paramount, 80 for Brady is based on a true story, with plenty of comedic bits added in to let the leading ladies show off their strengths. But Fonda found it easy to play a starstruck fan, even with her career spanning over six decades. "My knees actually got weak when he walked into my trailer," Fonda shared. "I'm in awe of that kind of skill. When somebody is the best in the world at what they do, you have to honor that and respect it. I was just awestruck."
She also used the term "completely starstruck" to describe her feelings for Brady, and there certainly is a lot to be inspired by, even through his on-again, off-again retirement. Through 20 years with the New England Patriots, Brady is credited with fueling the team's supremacy from 2001 to 2019 and is called the greatest quarterback of all time. He is not only playing himself in 80 for Brady but serves as producer.
The admiration goes both ways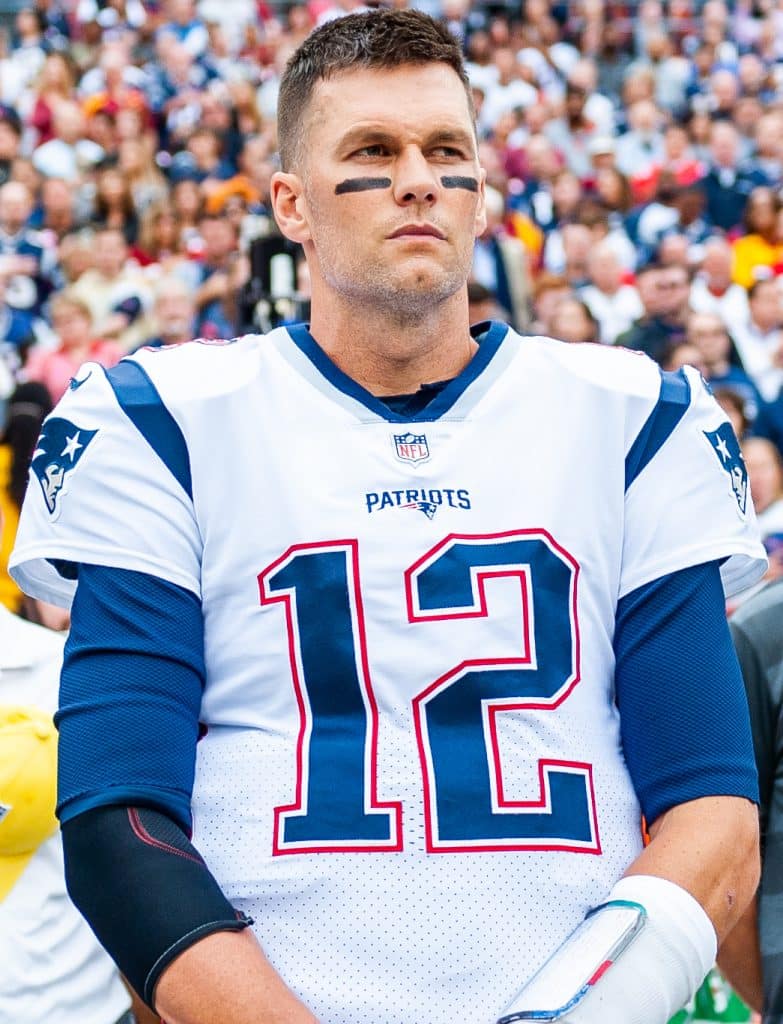 Of course, it wasn't just Fonda meeting Brady; it was Brady meeting Fonda. He had just as much a positive experience as she did, not just with Fonda but with all the leads. "We found the most amazing actresses," praised Brady. "Lily, Jane, Rita, and Sally. They brought it all to life. At the end of the day, watching them act and watching them perform was so cool."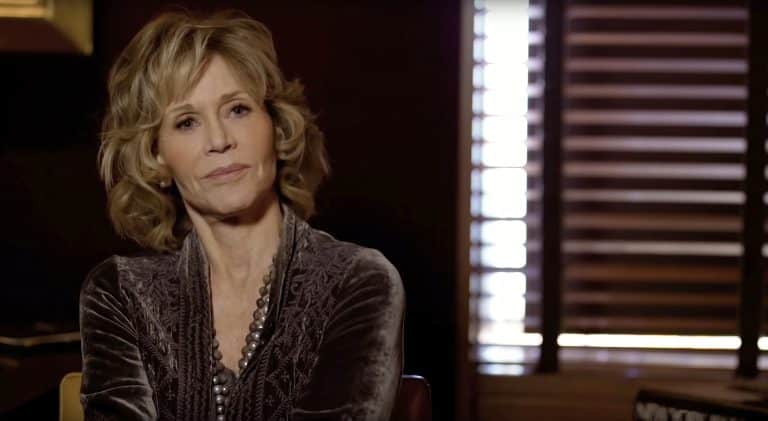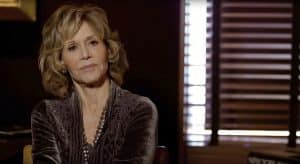 Fonda offered similar words of Brady, saying, "He was kind and humble, which is hard to believe considering how brilliant he is at what he does, but it's true. He was also sweet and polite." Considering the whole sweet background behind the film, the nature of its cast and crew makes a lot of sense.
80 for Brady is set to release on February 3. Check out the trailer below!