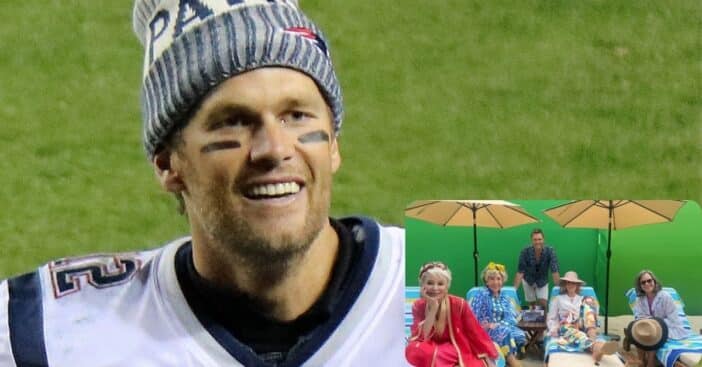 Tom Brady is excited about his upcoming movie, 80 For Brady, and the star actresses: Rita Moreno, Jane Fonda, Lilly Tomlin, and Sally Field. It's sure to be one star-studded movie. The four legendary actresses will star as four best friends and New England fans on a life-changing trip to the 2017 Super Bowl LI for their quarterback hero, Tom Brady.
The Tampa Bay Buccaneers star revealed he absolutely loved working with the iconic women. "80 For Brady! So grateful for these legendary women and the entire team that's working to bring this story to life. How many times do you think I had to call for my lines?"
The actresses had sweet things to say about Tom Brady
View this post on Instagram
The iconic trio said sweet things about Tom Brady in an interview with People!. Jane Fonda feels Tom is born to be an actor. "He's a good actor. This could be a whole new career for him," Jane said. The Grace and Frankie stars also talked about how they were star-struck when they first met the NFL legend.
"She hugged him. I could barely reach out my hand," referring to Lily, who managed to keep her cool during the first encounter. Both actresses compared their experiences with the Buccaneer star since they started filming 80 For Brady, and they have positive things to say. Surprisingly, Jane Fonda had a shoulder replacement done recently, and Tom sent her flowers.
"He sent me a humongous thing of orchids because I had my shoulder replaced. I think it's going to last forever … the shoulder and the orchids," Lily jokingly replied, "I'm gonna get my shoulder replaced, so he'll send me some."
80 For Brady
The almighty Tom Brady himself will feature in the movie and also is the producer of the film. He co-produces the film with Donna Gigliotti and Endeavor content through his production company, 199 productions. 80 For Brady is based on a true-life story and
Recently, Tom Brady shared a picture of himself alongside the actresses smiling on the movie set, and we can't wait to see the magic they create.
Jane Fonda and Lily Tomlin, the iconic duo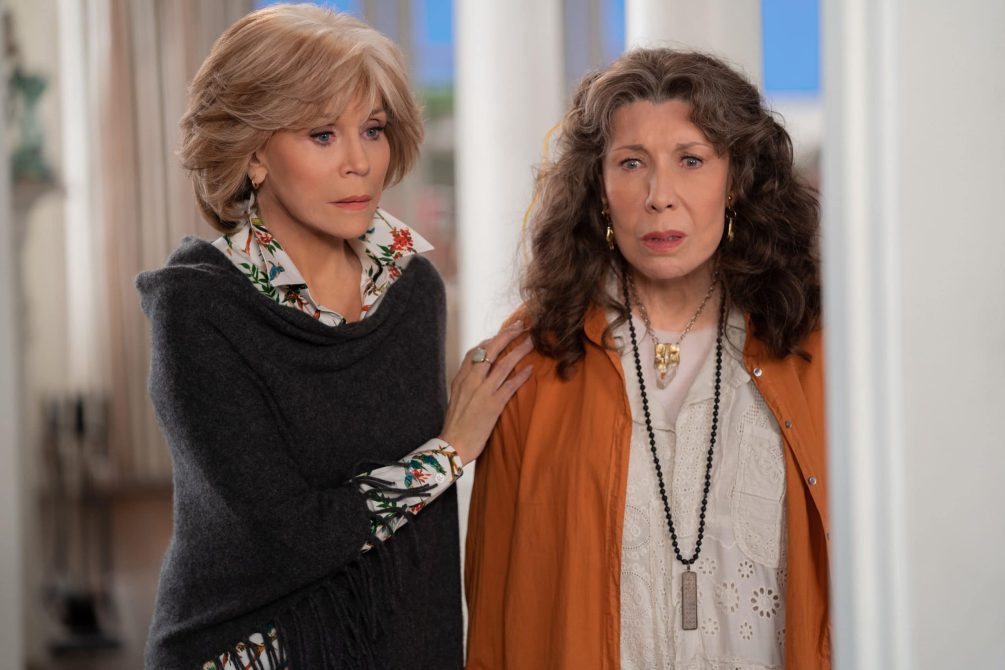 The iconic duo started their journey together in the workplace comedy classic, 9 to 5, and then moved on to the recently concluded seven seasons of Netflix's Grace and Frankie, and now we will soon see Jane Fonda and Lily Tomlin on our screens again in 80 For Brady.