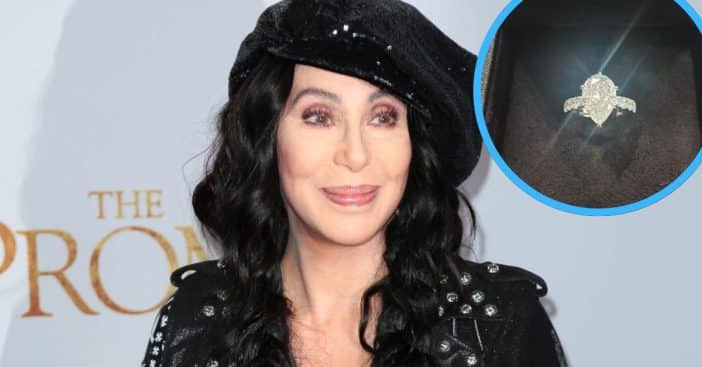 Back in November, Cher, 76, confirmed she was in a relationship with 36-year-old music executive Alexander Edwards. But their relationship may have crossed a new milestone recently, as Cher shows off a ring Edwards gifted her just in time for the holidays. An engagement ring?
Cher has been twice married before, first to Sonny Bono from 1964 to 1975, then to Gregg Allman from 1975 to 1979. Her latest courtship sparked a lot of buzz earlier this autumn with just one picture; history is repeating itself as engagement rumors have spread.
Cher shows off a ring gifted to her by new boyfriend Alexander Edwards
I posted this cause his nails are so cool pic.twitter.com/aeUOOy4IIE

— Cher (@cher) December 25, 2022
Early on Christmas day, Cher showed off a ring that Edwards had apparently given her. The top of the band is encrusted in jewels and the top is a teardrop-shaped sparkling marvel, all nestled in a black velvet-cushioned box. While the gift itself seems pretty iconic and unmistakable, all Cher said in the captions was, "THERE R NO WORDS. ALEXANDER,A.E," with AE referring to his shortened name. This is a welcome bit of brightness after the heartbreaking familial loss Cher recently suffered.
A picture is worth a thousand words, though, and Cher's four million Twitter followers were left to fill in the blanks. Many offered words of congratulations for what appeared to be a sure engagement announcement. Another advised her to be sure to "grab happiness with both hands, but have a pre nup too." A different fan, though, wanted to clarify beyond any doubt, "Did he propose?"
Meet the happy couple
Is Cher Engaged to Alexander Edwards? Here's the Truth https://t.co/astZKRD0sn pic.twitter.com/3hGurizcX8

— Breaking Celebrity News (@BreakingCN) December 27, 2022
News about the relationship between Cher and Edwards came to light when the two were photographed on November 2 holding hands in matching black outfits, hanging around some popular areas of Los Angeles. Cher confirmed their relationship and wrote on a Twitter post that "LOVE DOESN'T KNOW MATH," it only sees love and hearts. She since deleted that post that acted as a defense of their 40-year age gap.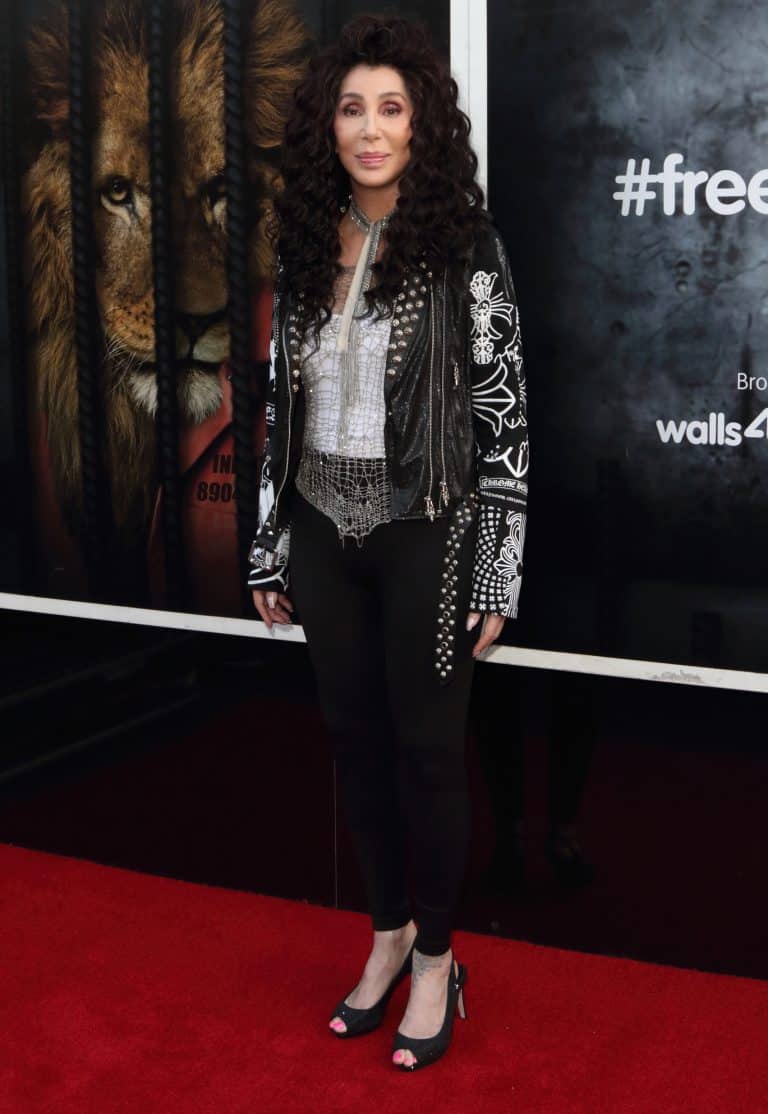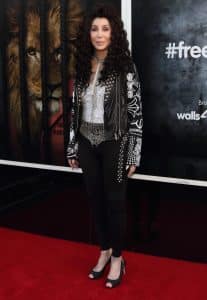 Alexander Edwards is a Grammy Award-winning music executive, serving as vice president of A&R at Def Jam records. He is reported to have been in a relationship with actress and model Amber Rose, while he himself also boasts a career as an established rapper who rose from local fame to national regard.