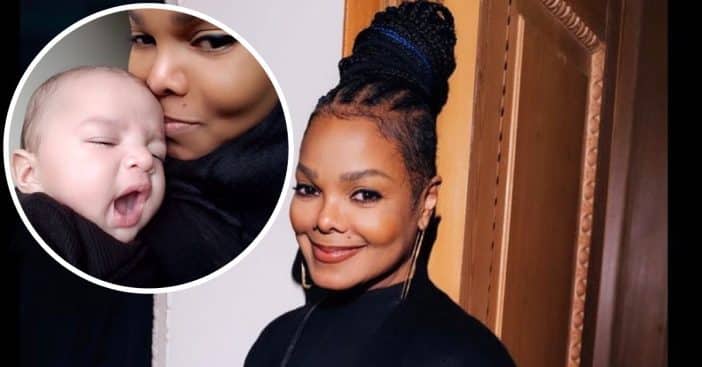 Janet Jackson is a showbiz legend renowned for setting records. She got into Hollywood at an early age composing songs and featuring in TV shows such as A New Kind of Family, Fame, and Different Strokes. However, it was her music career that launched her to stardom with the release of hit singles like "That's the Way Love Goes," "Love Will Never Do (Without You)," "Together Again," and "Nasty."
Also, Janet became the first-ever female artist to generate seven top 5 hits off a single album (with the 1989 Rhythm Nation 1814) and was also one of the few Black women to be inducted into the Rock and Roll Hall of Fame. The Queen of Surprise amazed her fans in 2016 with the announcement of her pregnancy at age 50.
Janet Jackson divorced her husband after welcoming son
A special message from Janet for her fans. pic.twitter.com/VXa6h25ksK

— Janet Jackson (@JanetJackson) May 2, 2017
The 56-year-old got married to ex-husband Wissam Al Mana in 2012 and they welcomed a son, Eissa Al Mana, which means "Yahweh is salvation,"  on Jan. 3, 2017. Sadly, a few months after Eissa was born, Janet filed for divorce.
"Yes, I separated from my husband," Janet revealed via a Twitter video post. "We are in court now and the rest is in God's hands."
The single mother remains committed to loving her son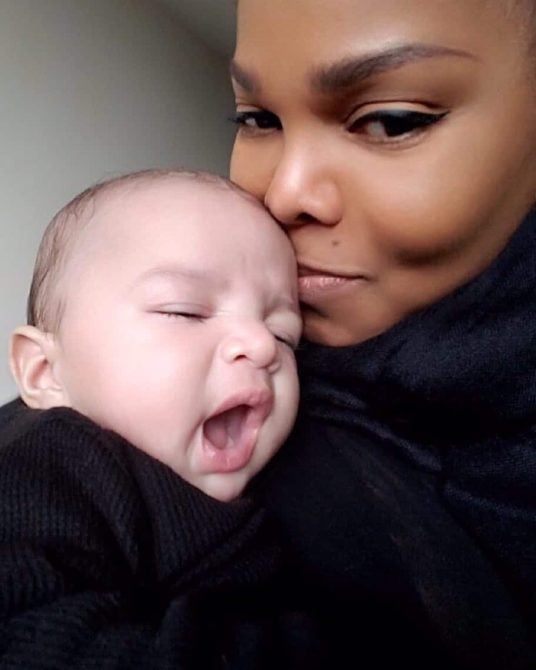 Despite being a single mom, the singer is filled with the joy of motherhood as she doesn't hesitate to show the world that she is a proud mom. Janet also revealed that Eissa remains a symbol of love for her and a source of inspiration for self-reflection.
"Eissa has shown me that love, no matter how deeply you believe you have experienced that emotion, can always go deeper. Love is limitless. And for someone like me, raised in show business where self-concern is always a priority, how fortunate I am now to be concerned, first and foremost, with the welfare of someone else," Jackson revealed in an interview with Billboard in 2018. "Day after day and night after night, holding my baby in my arms, I am at peace. I am blessed. I feel bliss. In those moments, all is right with the world."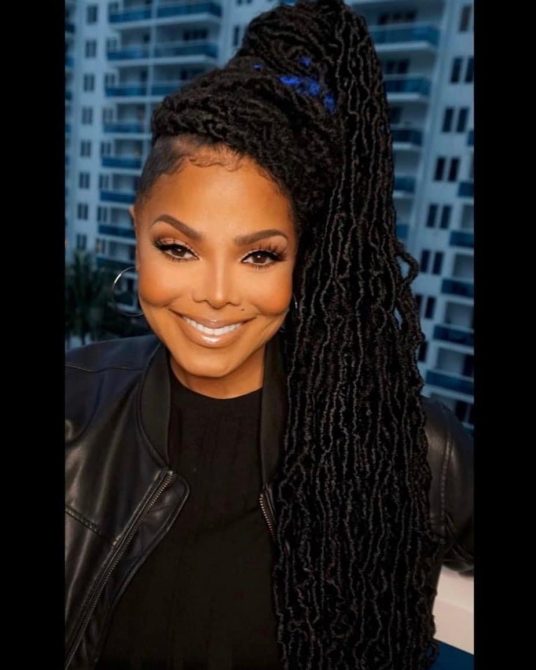 Jackson also disclosed that she decided not to hire a nanny to help her while raising her son as she believes it is her sole responsibility. "My mother did it. Her mother did it. Why can't I?" Janet explained. "We'll see. I'm sure I will need someone in the future, some help here and there, but I don't have anyone [right now] and I love it. I've always been a patient person, but there's more patience that you have to have [in motherhood] and I never knew I was as patient as I really am. He's first and foremost in my life. I get up, I go to sleep—everything is about him. He comes first in my life."
Janet Jackson reveals that her son might become a musician
View this post on Instagram
The singer is trying her best in keeping her son's life away from media attention, only sharing occasional glimpses of Eissa on social media. During his 5th birthday celebration, Janet took to Instagram to pen an emotional tribute. "You're growing up so fast," she wrote. "Such an intelligent, beautiful boy." However, her fans didn't get to see Eissa's face.
Recently, while making an appearance on The Tonight Show with Jimmy Fallon, Janet revealed that Eissa is into music and might be following her footstep as he started playing the drums, violin, and cello at age three. "He loves classical music," she said. "He's incredibly musical."