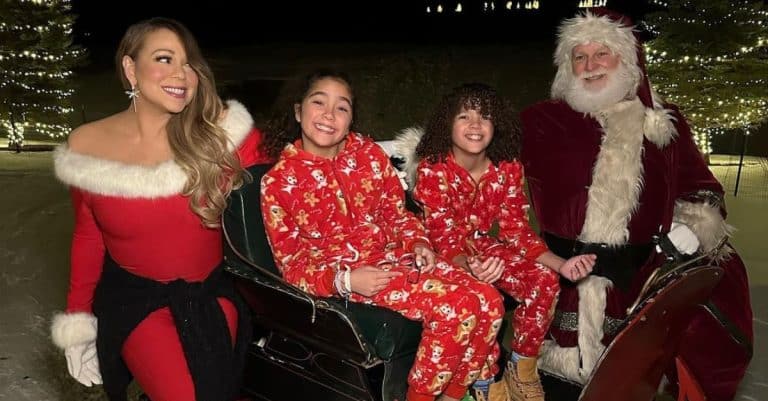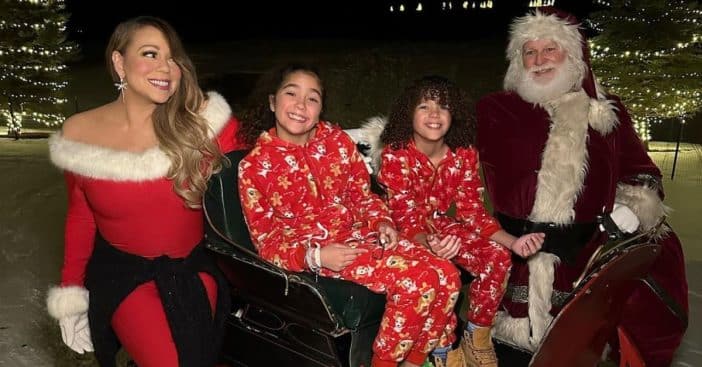 Mariah Carey is mom to twins, daughter Monroe and son Moroccan, whom she shares with ex-husband Nick Cannon. The former couple welcomed their kids in 2011 and even though they are separated, the two have continued to support each other and their children, whom they affectionately call "dem kids."
Carey and Cannon have also revealed to PEOPLE that they are trying to raise their children to be humble. "I want my kids to understand that every child isn't as fortunate as they are," he said in 2012. Added Carey to the news outlet in 2019, "It's hard, but I try to keep them grounded so they don't think everything is just handed to them."
Mariah Carey spends time with the twins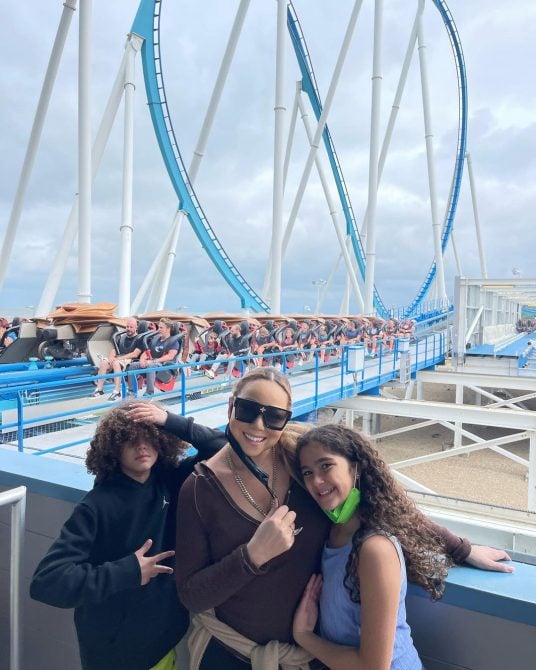 Being born to famous parents comes with its downsides, but the singer has ensured that she plans out enough time with her kids. In September 2022, Carey took to Instagram to share photos of herself, Moroccan, and Monroe posing in front of roller coasters at the Ohio amusement park Cedar Point. "Had the best time at @cedarpoint!" she wrote, "Never again with the heels though 😂."
Carey was spotted alongside her twins on stage at the 2022 Macy's Thanksgiving Day Parade performance in New York City. Monroe wore a white tutu, butterfly wings, and a tiara, while Moroccan donned a red sweatshirt and a gold chain around his neck. They danced behind their mom during her performance of the song "All I Want for Christmas is You."
In a 2018 interview with PEOPLE, the proud mother-of-two revealed how her awesome kids watch out for each other. "They love each other and are best friends, but [now] they'll do things without each other," Carey told the outlet. "I just hope they maintain that for the rest of their lives. There's nothing like the bond that they share."
Meet Mariah Carey's adorable twins:
Monroe Cannon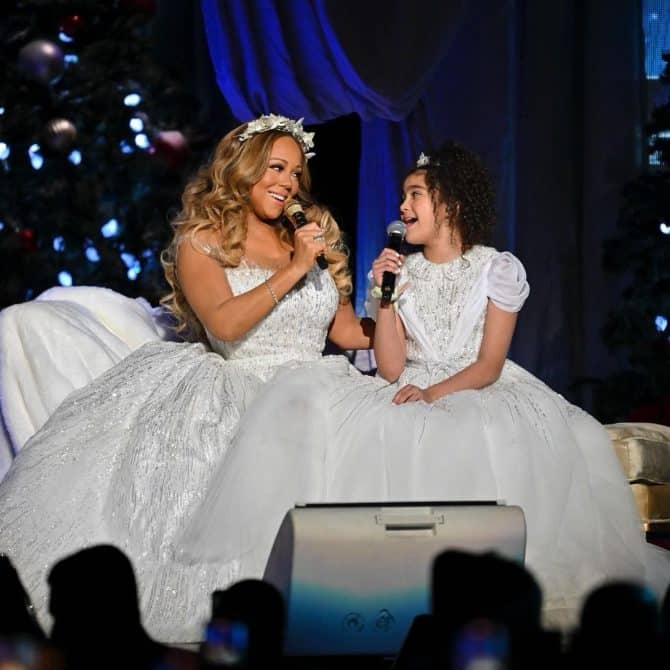 Carey and Cannon had their twins on April 30, 2011 in Los Angeles which was the same day as their third wedding anniversary. In her 2020 memoir, The Meaning of Mariah Carey, the 52-year-old gave the reason for choosing the name Monroe, noting that she wanted both of her kids to have the same initials, narrowing their first names down to those starting with the letter 'M.'
Monroe's name was inspired by the iconic actress Marilyn Monroe, which has been shortened to 'Roe.' Carey revealed in 2016 that the 11-year-old seems to have taken after her as she has shown some musical prowess, "Miss Monroe has a really, really good ear for music and a really beautiful tone, but I can't force her to sing, so if she wants to sing, she'll sing."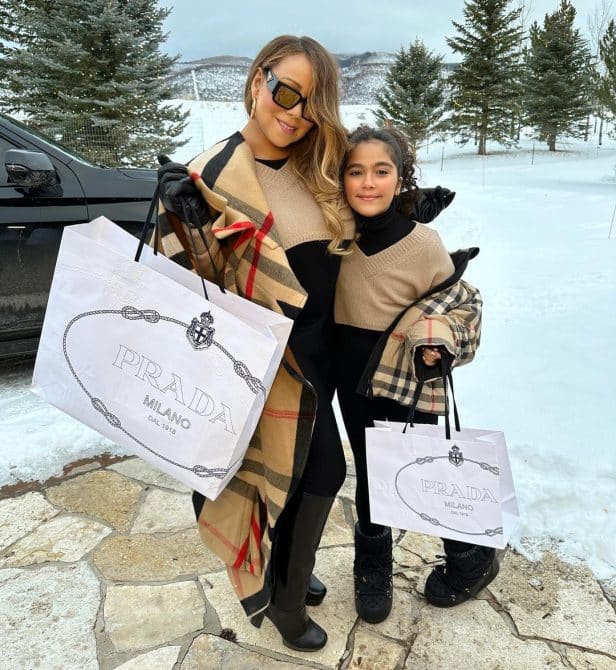 True to the statement, the youngster was ready to sing the following year. The twins joined their mom on stage at a concert in Hollywood to sing "Always Be My Baby." Monroe also enjoys stepping out with her mom rocking the same outfits. In October 2022, Carey posted a picture of herself and her daughter sharing a twin moment when they both stepped out in matching black outfits and identical hair-do. "Mom/Daughter Duo Hair Extravaganza," the singer captioned the post on Twitter.
Moroccan Scott Cannon
The male twin was born just after his sister on April 30, 2011. Still maintaining the 'MC' initials, the boy was named after the Moroccan-inspired decor in Carey's New York City apartment, where Nick Cannon proposed to her.
The young boy has always been a regular face on his mother's Instagram. One of his biggest developments was captured by Carey and posted on the social media platform in 2017. "My tooth fell out and I'm so excited and so happy!" Moroccan who was just 5 ½-years-old revealed in a video. "I want to show my mom so bad! #Rocstar loses his first tooth," his mother wrote in the caption.
The 11-year-old also has a humorous side just like his sister. Nick Cannon disclosed in a 2020 interview with Entertainment Tonight that Moroccan referred to him as a player. "It's the funniest thing, my kids call me a player. I was like, 'Who taught you that word? Who's been talking to you?'" he said. "And [Moroccan's] like, 'Dad you can't be a player forever.' I'm like, this is the worst."