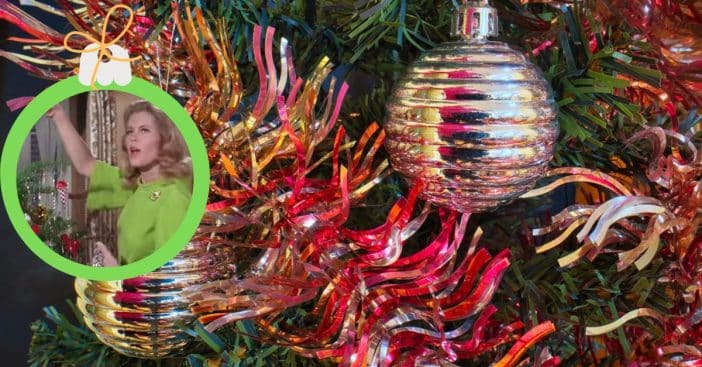 Every piece of holiday decoration requires thought and care when displaying them. How would it be to speed up the process with magic? Samantha Stephens of Bewitched says there's actually no need for that. In fact, Samantha, played by Elizabeth Montgomery, abstains from magic when laying out the age-old favorite tinsel and has a more personal method for displaying the shimmering strands.
ABC's Bewitched ran for eight seasons and followed the Stephens family, comprised of the witchy Samantha and her mother Endora, and poor mortal man Darrin stuck in the middle of all this magical mayhem. Because of the show's accessible plot and wide scope, there were plenty of holiday-themed plots and perhaps one of the most endearing was the 1967 episode "Humbug Not to Be Spoken Here," where fans see Samantha's idea of holiday cheer. Get in the festive spirit with this walk down memory lane here.
Samantha Stephens from 'Bewitched' has a very particular way of laying out the tinsel
Season four, episode 16 saw the Stephens household, in part, getting ready for Christmas with varying levels of cheer. Things get so far into Scrooge territory that Samantha even recruits the help of Santa Claus himself up in the North Pole. Samantha also has to try and adjust Darrin's attitude, especially for decorating and laying out the tinsel.
They both have very different ways of doing things, with Darrin ready to take fistfuls and set them out en masse. But Sam has different ideas. In her view, tinsel has to be laid out one strand at a time. In doing so, a decorator can give their Christmas tree "that delicate, lacy look," as she says. It's a time-consuming process that, done her way, makes it all the more personal.

What's the deal with tinsel anyway?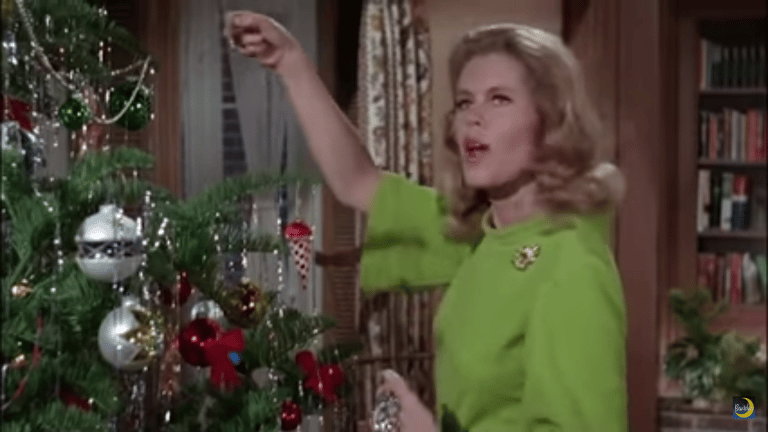 Let's take a step back through time, to the 16th century of what is now Germany, credited with the idea of erecting and decorating trees for Christmas. Initially, candles were tasked with providing light in these green sentinels but the hazards made this a non-option eventually. But illumination was and remains an important part of the tree. That's where tinsel came in. Their shiny coat allowed tinsel to reflect light off its surface, acting like makeshift lights without the fire. Of course, it was invented in Nuremberg.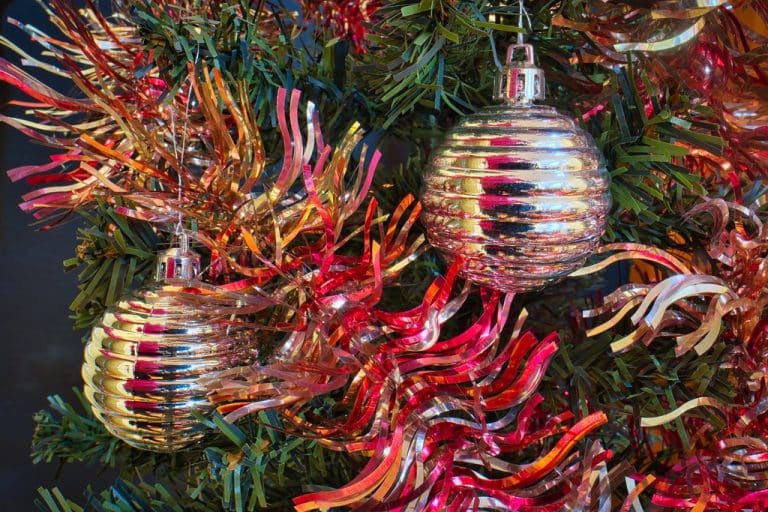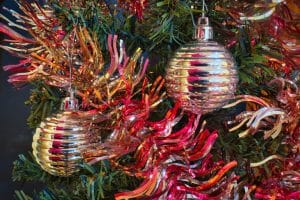 From there, tinsel continued to have a rich and fascinating history. First, silver was the favored material to use but because it tarnished quickly, it was switched out and eventually prompted the use of aluminum-based decorations. Production was disrupted during war years and then the FDA concluded that the lead in tinsel posed too great a risk to children and now this glittering decoration is but a ghost of Christmas past.
What is your favorite type of holiday decoration, from the garland to the lights? Join Samantha in setting out some tinsel with the video below.