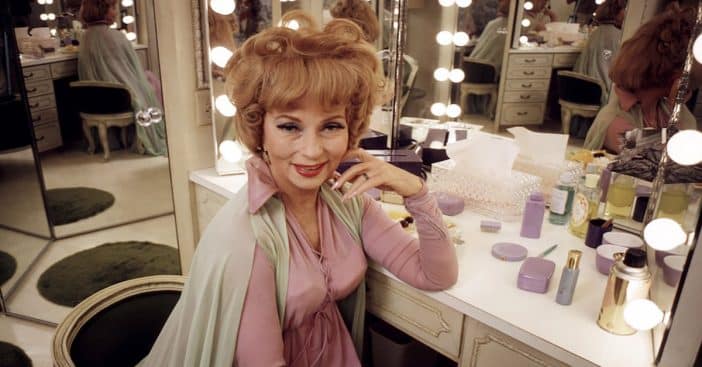 UPDATED 8/23/2022
When actress Agnes Moorehead signed on to play witch Endora, mother to Samantha Stephens and mother-in-law to Darrin on the classic sitcom Bewitched, she did so reluctantly, with the belief that the show was beneath her. After all, she had an extensive background in radio, on stage, and in film, and this seemed like nothing more than a step down. It is, of course, the thing that she is most remembered for.
Mark Dawidziak, author of, among other books, Everything I Need to Know I Learned in The Twilight Zone, notes, "As much fun as she was as Endora on Bewitched, her identification with that role has tended to obscure just how versatile she was as a performer. It's a bit ironic, too, since her early movie roles, from the distant mother in Orson Welles' Citizen Kane to the villain making trouble for Humphrey Bogart in Dark Passage, tended to type her as cold, forbidding woman. Bewitched let her play that for laughs in a broad comic style. Between those extremes, however, was a deceptively versatile and durable talent. Her radio work alone speaks to that, from her work in Welles' stock company for The Mercury Theatre on the Air to her landmark Suspense appearance in the original production of 'Sorry, Wrong Number.'"
Charles Tranberg, who wrote the biography I Love the Illusion: The Life and Career of Agnes Moorehead, relates that she came to like playing Endora very much. "It enhanced her career," he explains. "If she hadn't done Bewitched, she would still have continued on as a respected character actress, but with a popular series like that one, she was able to achieve something she always wanted: genuine stardom and becoming a household name. It also provided her for eight years with a consistent and fairly lucrative income that she was able to supplement with other projects. She might have complained about the rigors of doing a series, but in the end she loved it and what it did for her career."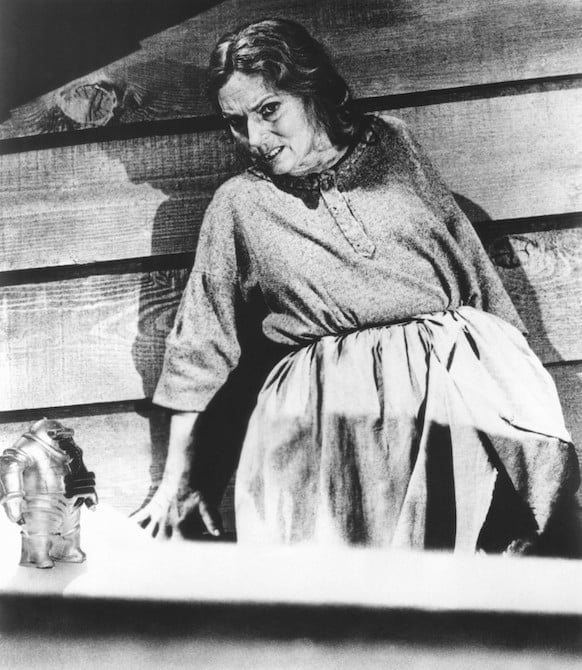 "If you want to know how formidable a talent we're talking about here," adds Dawidziak, "consider the 1950s tours she did of Shaw's Don Juan in Hell, going toe-to-toe, so to speak, with Charles Laughton, Charles Boyer, and Cedric Hardwicke. And it was pretty much just the four of them sitting on wooden stools holding audiences mesmerized. 'More than Endora' would be the theme for any discussion of Moorehead's career, and her Twilight Zone appearance in 'The Invaders' is stirring proof of that. She never smiles. She never speaks a word. And look at the levels she brings to that performance. With her, we feel the sense of isolation, trepidation, puzzlement, fear, anger, resolution. And they knew Agnes Moorehead could pull that off; could bring all of that and more. One of those performers never destined to be in the top ranks of stardom of top billing, but one of those class that others recognized as an actor's actor."
The Road to Witchcraft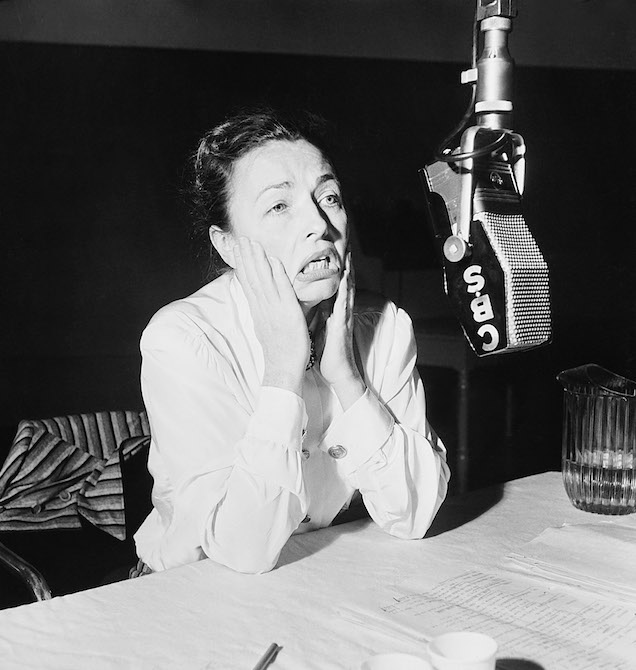 She was born Agnes Robertson Moorehead on December 6, 1900, in Clinton, Massachusetts to former singer Mary McCauley and Presbyterian clergyman John Henderson Moorehead. As to finding her way into the world of entertainment, Tranberg feels that her parents and their different personalities were an important factor in that decision.
"Her father being a 'showman' on the pulpit who could spellbind audiences, and Mollie with her dramatic personality," he says.  "Then there was Agnes' own vivid imagination and how much she enjoyed reading and acting out what she read.  Finally, she got a taste of performing live in St. Louis and being part of the ballet.  She knew that she wanted to attend the American Academy of Dramatic Arts (AADA) in New York City. But she also knew that her father and mother wanted her to have an education, so she did attend Muskigum College in New Concord, Ohio majoring in biology, but also taking part in campus theatrical productions.  When she graduated she went to teach for five years in Soldiers Grove, Wisconsin, where she directed school plays and also coached debate.  Finally, in 1926 she saved enough money to go to New York and attend the AADA — and from there she never stopped.  She would always be an actress and a teacher — teaching dramatics."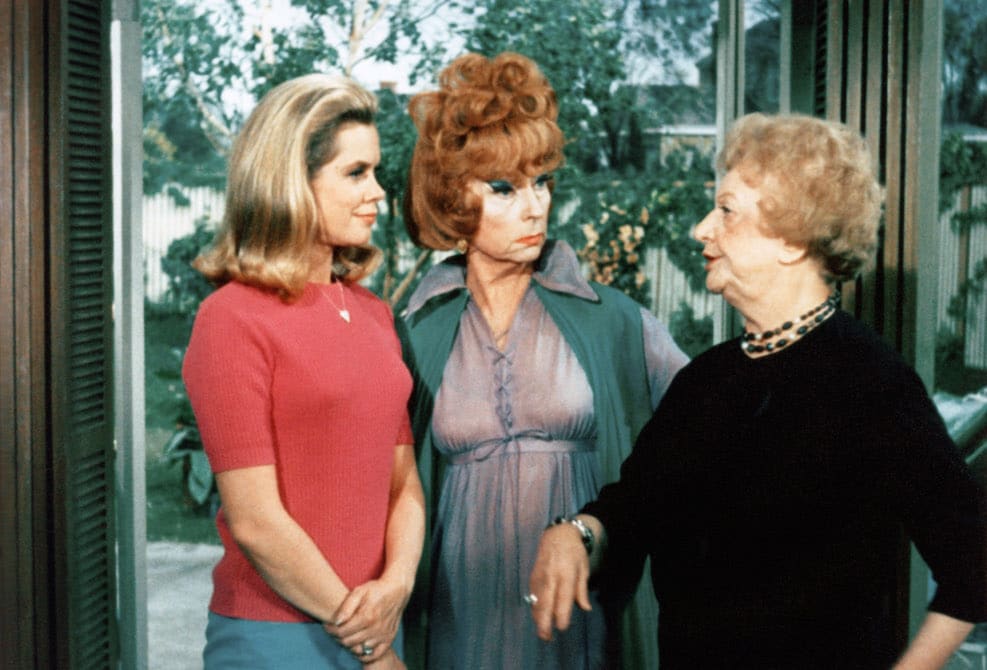 Performer, pop culture historian, and author (The New Lucy Book: Her Fifty Years in Television) Geoffrey Mark describes her approach to breaking into entertainment as being unusual.
"Most people I've met in show business, including myself, just start very young," he says. "You fight your way through to get somewhere. But Agnes had a tremendous education. She got her Bachelor's Degree, she had a Master's Degree and I think a doctorate in literature. She was open to doing all sorts of things in her life and didn't rush into any of them. As far as I know, for all of her life Agnes was an enormously conservative human being. Deeply religious, deeply Republication, did not enjoy or put up with slang language or vulgar topics of discussion on a film set or even on the stage. She just felt that you're coming there to have a magical — no pun intended — experience. Basically, everything she did, she prepared herself for. She also trained to be an actress alongside Rosalind Russell and others and just sort of felt her way into radio, where it turned out she could use that wonderful New England voice of hers that really sounded like nobody else's. And she worked a great deal."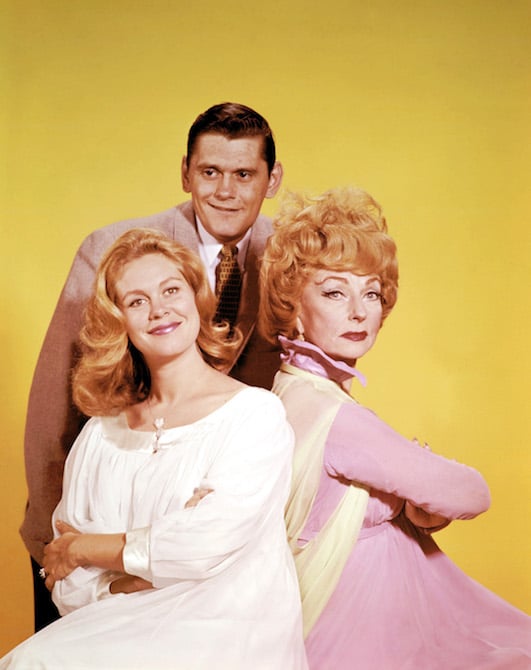 As noted, that work was in radio, which led to the big screen thanks to her relationship with Welles and his troupe. Tranberg explains, "RKO invited Welles to make films for them and he brought along his ensemble cast from the Mercury to be his stock company and, of course, Agnes' first movie was also Welles' first, and it's one of the masterpieces of cinema, Citizen Kane, in which she plays Kane's mother. For somebody who had never made a film before, she gives an assured performance. But it was in her second film, The Magnificent Ambersons, that she really shined. It is probably her greatest acting triumph as Aunt Fanny Minafer, a spinster who longs for love and never finds it. She is the glue that holds the film together and she received the New York Film Critics Award as Best Actress as well as an Academy Award nomination for Best Supporting Actress — the first of four she would receive."
Did Agnes Moorehead Like Endora?
In the late 1950s, Moorehead began appearing on television, including "The Land of Oz" episode of The Shirley Temple Show, which was directed by William Asher, who would later be her most frequent director as well as producer on Bewitched. She had been interested in a TV series for a while, and nearly got the title role in Hazel, though that role ultimately went to Shirley Booth.
"Then," details Tranberg, "in 1963 Screen Gems approached [producer/director] Bill Asher and his wife Elizabeth Montgomery to do a series based on a script about a beautiful witch who falls in love with a mortal. Montgomery would play the witch."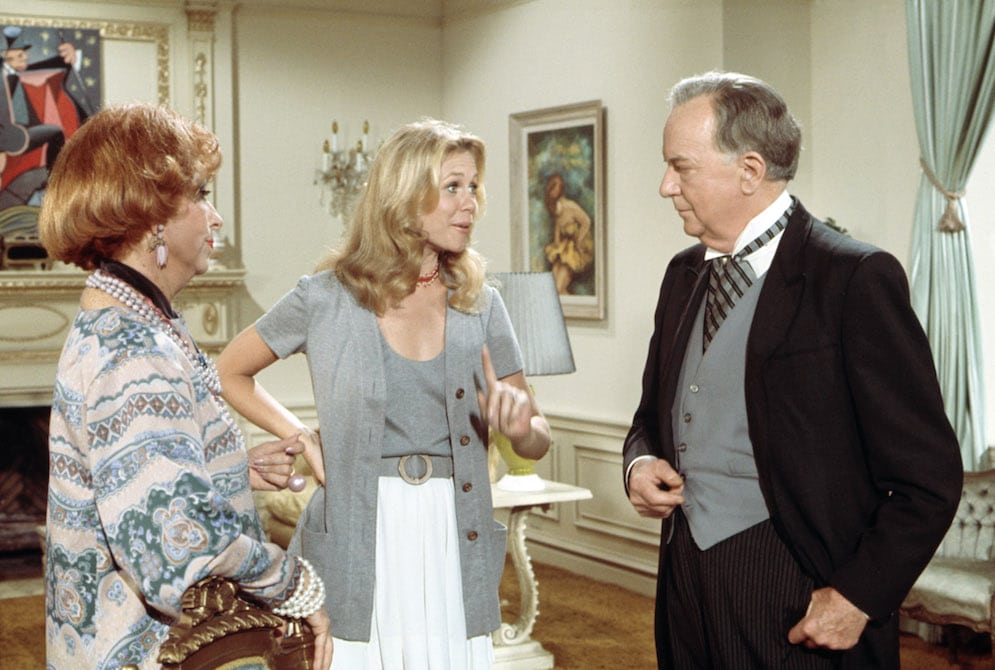 A supernatural twist on the usual sitcom about a newly-married couple, the show cast Dick York as Darrin Stephens, married to Elizabeth's Samantha, the two of them dealing with her interfering mother who did not approve of her daughter marrying a mortal. Herbie J Pilato, host of the Amazon and Shout Factory streaming Classic TV talk show Then Again With Herbie J Pilato, and author of Twitch Upon a Star: The Bewitched Life and Career of Elizabeth Montgomery, explains, "They could not find their Endora, and Elizabeth and Bill were shopping in Bloomingdale's in New York and he ran into her and asked her about doing the show. He ran over to Elizabeth and he says, 'I found mother!' And she thought he meant his mother or hers. So they asked Agnes Moorehead right on the spot if she would do the show and she replies, 'Maybe, maybe not.' She ended up doing it, but gave the sense that the pilot was beneath her. She said, 'I'll do the pilot, but it probably won't sell.' Then it sold and she still gave the impression that it was beneath her. But everybody — including her — knew she was having a great old time throwing herself over the mantle at the fireplace in those chiffon gowns. She just ate it up. She and Elizabeth had a very dear respect for each other. Agnes Moorehead respected her as an actress and also respected her because of her father [Robert Montgomery], who she knew."
Opines Geoffrey Mark, "It's ironic that people feel her career starts and stops with Bewitched, because it was a project for which she had little enthusiasm for and was amazed that it went past one season. She couldn't see why an audience could cotton to something that's so wild and, in her mind, so repetitive. And in a way, she's right. If you sit down and binge-watch Bewitched, every second or third episode Endora is turning Darrin into something. Well, there's only so many times you can do that before you're repeating yourself, but there was something so charming about the show.
"Another thing," he adds, "is that it was so incredibly well cast. To take a woman like Miss Moorehead, who could do almost anything, and having her play a part she doesn't particularly like, but, being the professional she is, throwing herself into it, not caring how she looks or how she comes across, but just playing the part, is brilliant. Endora should not be just unlikable in a funny sort of way, but unlikable in an unwatchable sort of way. That's how the part is written. And yet Agnes is able to take what is basically a one-note joke and give it dimension and flavor, because she's so good at what she does."
Opines Tranberg, "In the end I think what led Agnes to say yes was it was a good deal: $5000 for the pilot, which would take maybe a week or so to shoot.  I don't believe she thought it would be picked up and she was a bit surprised when it was, but she'd signed a contract to do a series if one resulted. That said, she came to like the show very much and the income and fame it gave her. At the same time, she knew she didn't want to appear each week, so she signed a contract which allowed her to only appear in about eight out of every thirteen episodes so she would have time to rest or work on other projects, such as her one-woman shows and guest appearances on other television shows or even an occasional movie."
That iconic role came to an end with the demise of the series in 1972, but Agnes didn't shed much in the way of tears when it was time to move on, never realizing how little time she actually had left. After the show, she reprised her role from Don Juan in Hell for a Broadway run and then tour, supplied the voice of Mother Goose in the animated film Charlotte's Web, and was back on Broadway in 1973 for an adaptation of the film Gigi. Unfortunately, she fell ill during that production and was replaced by Arlene Francis.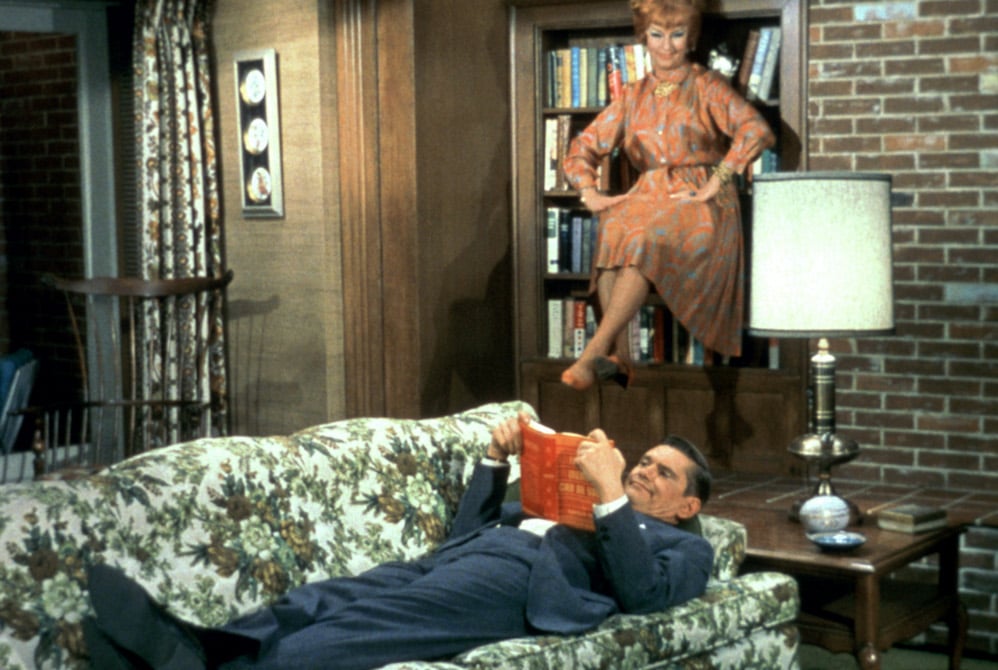 "She was suffering from terminal cancer," says Charles. "Her great friend, Debbie Reynolds, told me that Agnes told her that she would beat it and she put herself 'in God's hands.' Finally, she was admitted to the Mayo Clinic Hospital in Rochester, Minnesota in early April 1974. She declined rapidly in the next three weeks. Five days before she died, she spoke with Debbie Reynolds for the final time. She finally had given up and told Debbie, 'It's over. I'm dying. Please pray for me.' She died on April 30, 1974, at age 73 in the arms of her mother, Mollie. By the way, her mother would live to be 106, dying in 1990 — outliving Agnes by 16 years."