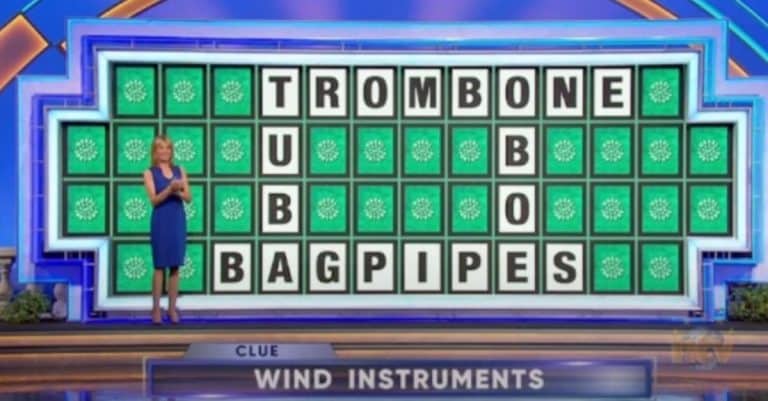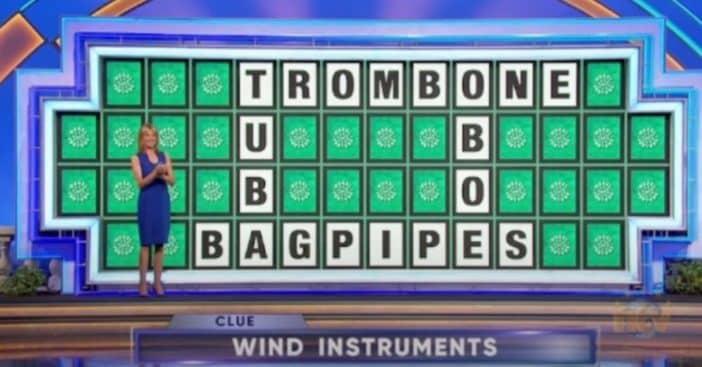 It's college week on Wheel of Fortune and Monday featured some themed questions that got the gears turning in the brain. In keeping with the theme, the game show, hosted by Pat Sajak, featured a trio of colleges studying at universities from around the country.
It was a grueling match that saw each of them land on Bankrupt at least once. But what might have made it harder was the technicalities behind a particular prompt. One question about wind instruments has social media engaged in a hot debate. The cause? Instrument classification.
Wheel of Fortune brings the knowledge for college week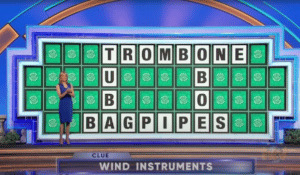 Meet Andrea, a University of Nevada Las Vegas junior, LSU senior Chris, and Georgia State University senior Lauren. They were all in for the game night of their lives in the ultimate bout of college trivia for Wheel of Fortune college week. All got in the thick of things only to land on Bankrupt. This cost Chris $4.3k. But the crossword itself might have been the time for redemption, with the prompt asking them to list four wind instruments.
The trio picked away at the puzzle, finally listing bagpipes, oboe, trombone, and tuba as the answers, all connected on the board. It was Lauren who seized victory for this particular bit of trivia. But on social media, Wheel of Fortune fans think it's way more complicated than that.
Social media thinks 'Wheel of Fortune' might need to go back to school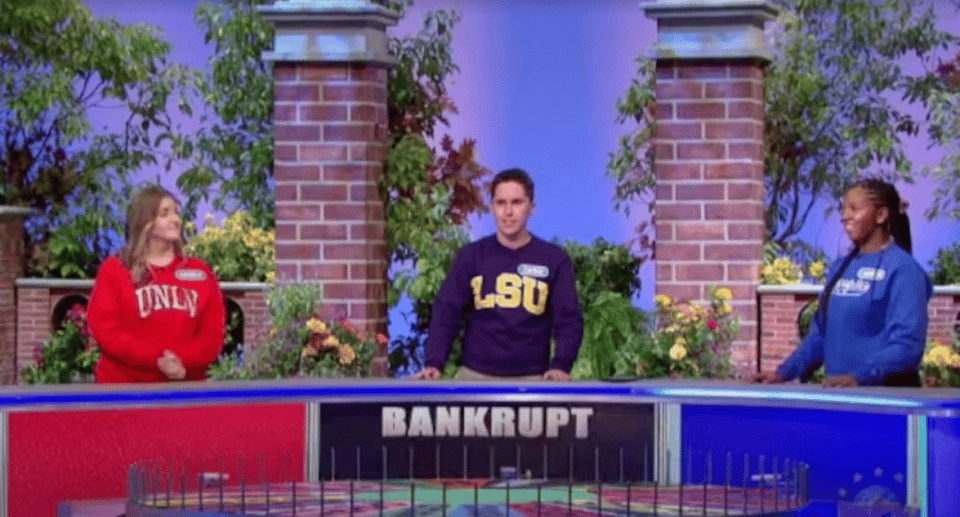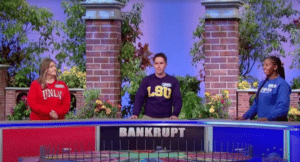 Never mess with music enthusiasts. There are some instrumental facts that cannot be forgotten, including what counts as a wind instrument, and what is actually a brass instrument. Viewers shared their grievances on social media. "Okay I'm bothered because trombones and tubas are most definitely NOT wind instruments," one viewer adamantly countered. Indeed, those two do belong in the brass family; they are made of that material and do not require blowing into a reed.
Hey, @WheelofFortune:
The Trombone is not a wind instrument.
Neither is the Tuba.
They're in the Brass family.
The Oboe is a Woodwind instrument.

Your category was WIND INSTRUMENTS.

— herschel stratego (@straTWEETgo) November 22, 2022
Another user seconded, "Someone at @wheeloffortune doesn't know their wind instruments #fail." The game continued as usual that day but online, fans were ready to debate the issue, with another user even saying, "Wheel of Fortune clearly needs to hire more competent puzzle writers, since two of the four instruments were NOT woodwinds." What do you think of the classifications?