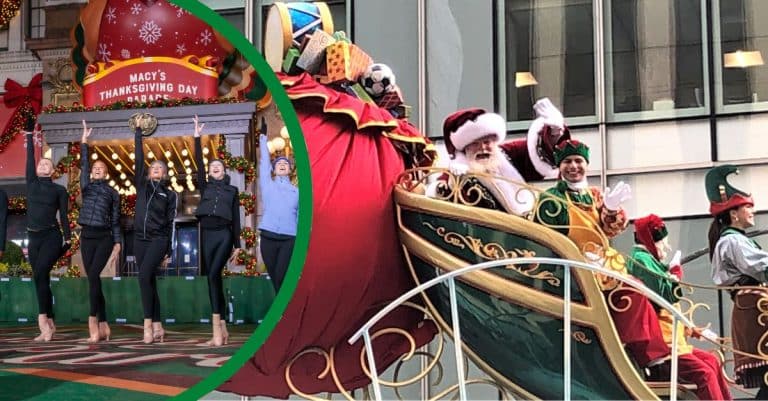 Since the 1920s, the Thanksgiving Day Parade has been a definitive tradition for the holiday, as synonymous with the event as turkey, family gatherings, and the big game. The 2022 Macy's Thanksgiving Day Parade promises more excitement than ever before. So, when should you tune in to catch every bit of festive cheer, and what can you expect?
The parade dates back to 1924 and since 1953, NBC has televised it nationally. Per tradition, the festivities are starting bright and early at 9 am Thursday, November 24, and will end at 12 pm. For those who miss this first timeslot, they can catch an encore viewing from 2 pm to 5 pm. It's anticipated that Savannah Guthrie, Hoda Kotb, and Al Roker will host the parade leading up to the National Dog Show, though Roker was recently hospitalized so that may change.
The 2022 Macy's Thanksgiving Day Parade is firing off all cylinders
The Macy's Thanksgiving Day Parade is going to be especially meaningful this year since 2022 marks yet another return to comfortable normalcy. 2020's was a broadcast-only event held primarily in the Herald Square area. 2021 marked a return to in-person viewing with approximately 2.5 million spectators lining the streets; this was powerful but still not a full revival since usually at least 3 million people come to watch the show in person. This year, things are going to be bigger than ever.
All parades have attracted some big and beloved names like John Legend, Dolly Parton, Diana Ross, Rob Thomas, Gene Simmons, and the Queen of Christmas Mariah Carey. Viewers, in the streets and in front of their televisions alike, will get to watch a grand lineup once again. This year, Carey will be performing "All I Want for Christmas is You" in what NBC says will be a "historical parade finale." Other performers include Mario Lopez and family, Gloria Estefan accompanied by Sasha and Emily, Big Time Rush, Paula Abdul, The Roots, and Jimmy Fallon.
Adding something new to something familiar in the 2022 parade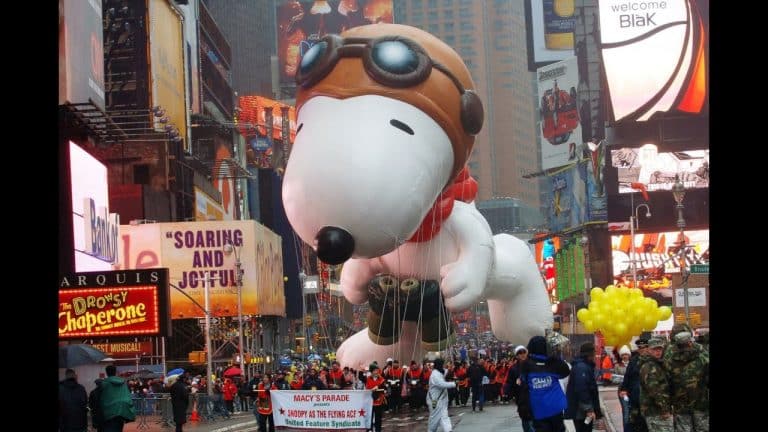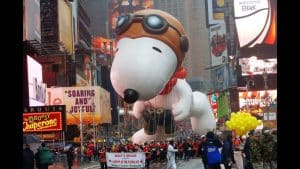 In a press release, NBC says the 2022 Macy's Thanksgiving Day Parade "will bring the nation together with a dazzling lineup featuring giant character helium balloons, fantastic floats, show-stopping marching bands, high-spirited performance groups, whimsical clowns, music stars, and the one-and-only Santa Claus." But before Jolly Ol' Saint Nicholas rides his sleigh through New York, several awe-inspiring performers and floats will get their time in the spotlight first.
Last night we were on 34th Street rehearsing for the 2022 @Macys Thanksgiving Day Parade! Tune into @NBC tomorrow morning to see us perform! Any guesses what number we might be doing? 🦃❤️ #MacysParade pic.twitter.com/c9rkSlrl00

— Rockettes (@Rockettes) November 23, 2022
The Lion King is back on Broadway and will be showcasing a show-stopping musical number that will have everyone feeling the gratitude tonight. The Radio City Rockettes will also kick their way into the hearts of millions this Thursday. Look to the skies to catch Snoopy decked out in his astronaut gear floating down the street while a float of the Pillsbury Doughboy will warm people's hearts and stomachs even before dinner's in the oven.
What is your favorite part of the Macy's Thanksgiving Day Parade? Keep in mind there will also be a livestream available on Peacock! Happy Thanksgiving to everyone!