Amy Schneider, a writer from Oakland, California, has emerged as the winner of the highly competitive Jeopardy! Tournament of Champions after beating Andrew He, a software developer from San Francisco; and Sam Buttrey, who is also from the same state as Schneider. She had a 40-game winning streak earlier this year, making it the second longest in the game show's history. Also, she is the first transgender to feature and win on the show.
"I feel amazing," Schneider revealed after winning. "Earlier in the finals, I had this sudden moment of seeing myself and being like, 'I'm on stage in the Tournament of Champions finals,' and that was crazy. And I won! It's a great feeling."
Amy Schneider speaks highly of the other contestants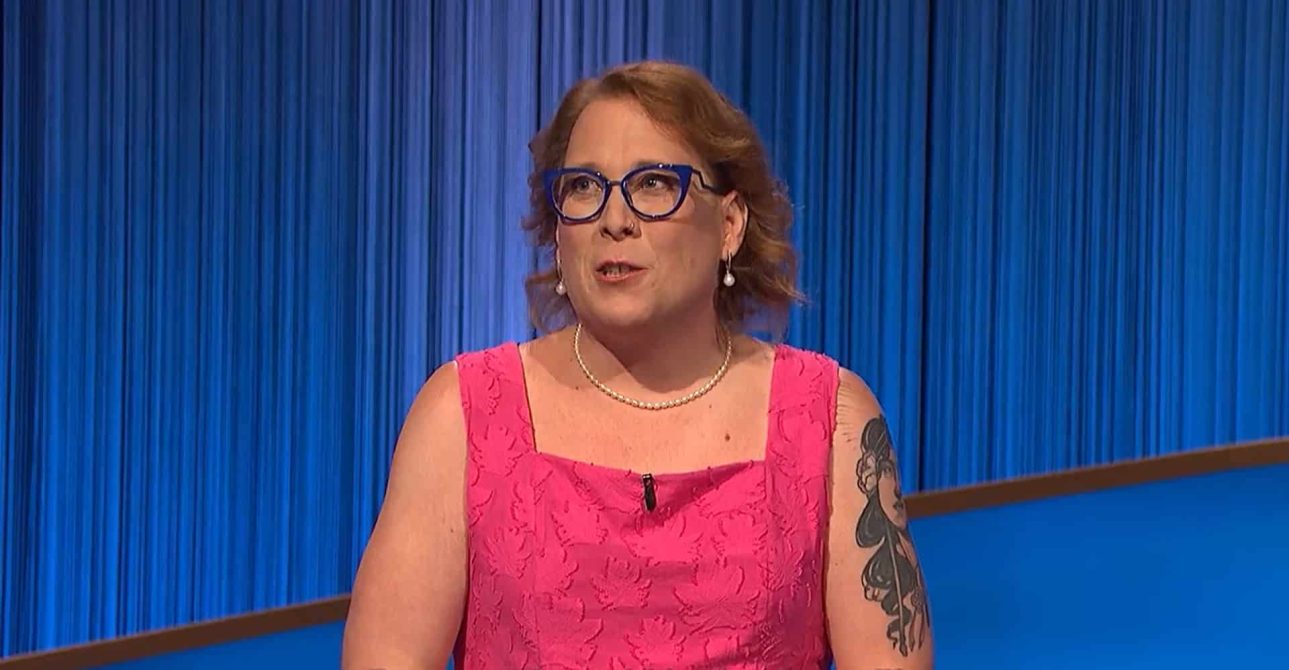 Schneider and He earlier faced off in her first match on Jeopardy! in November 2021, which ended his five-game winning streak and started her own, second only to current Jeopardy! host Ken Jennings' record of a 74-game streak.
Despite her success, she is full of praise for the software developer. "I both wanted to [compete against him] and was afraid of facing him again," Schneider said in reference to He."I knew he was one of the top competitors in the field. He was definitely someone that I knew could beat me, because he very nearly did before, and he did a couple of times here as well."
"Any of the three of us really could have won if a very small number of things had gone differently," she continued. "I'm glad we got a really fair chance to test our skills against each other, and I'd love to play him again someday, somehow."
Amy Schneider wins the TOC
The final episode of the Tournament of Champions, which aired on Monday, featured the prompt: "The January 12, 1864 Washington Evening Star reported on a performance of this 'dashing comedy' to 'a full and delighted house.'" The correct response to the cue was, "What is Our American Cousin?"
However, in their response to the question, both Schneider and He answered correctly, but Schneider made the bigger bet which led her to win the $250,000 grand prize, while He won $100,000 for second place, and Buttrey won $50,000.
Amy Schneider dedicates her win to the transgender community
Schnieder recognized the effect of her victory on the inclusiveness of the trans community.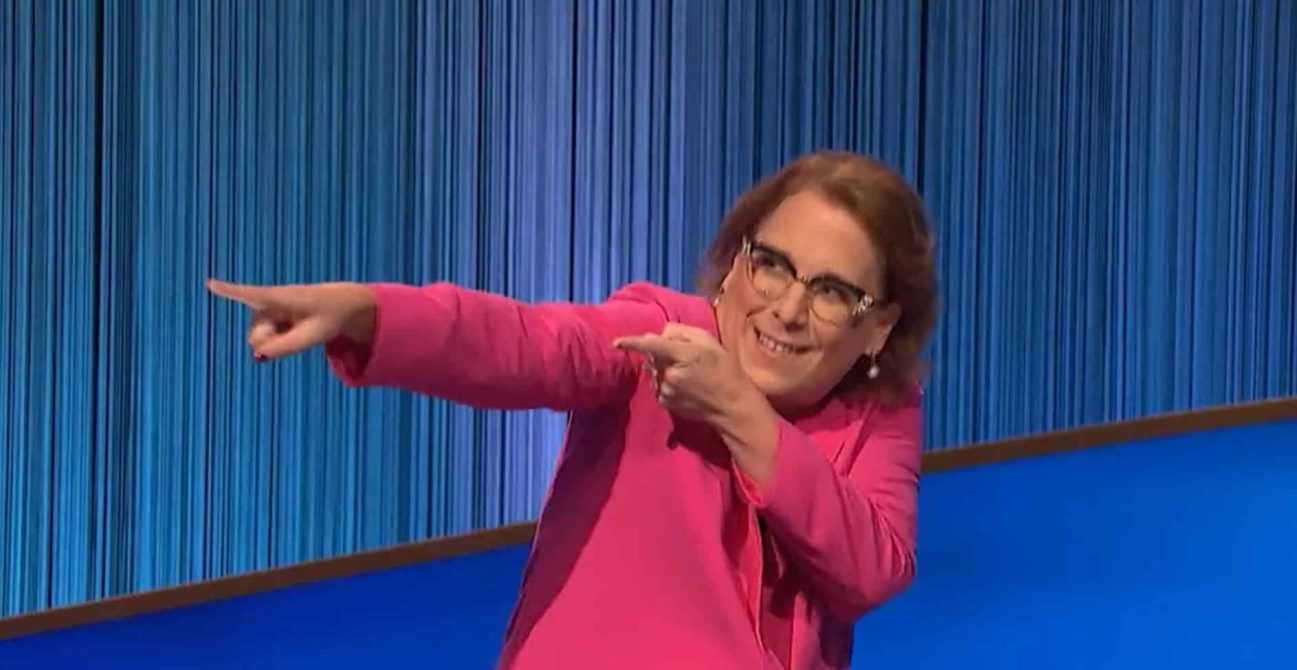 "I'm going to keep going out there and being me," she said. "Being in places where people like me haven't been before, it's a very powerful thing to do."